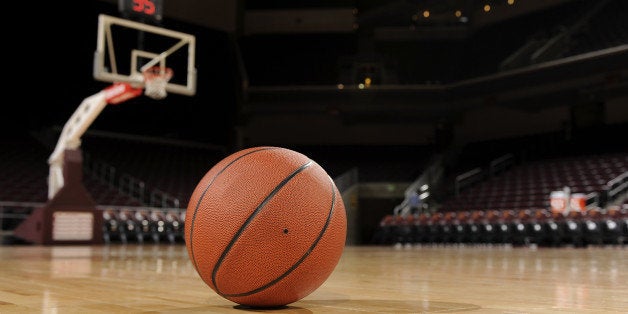 Living in Portland, Oregon, almost 3,000 miles away from home, I savor the handful of genuinely New York things I still have access to. New York sports radio -- thanks to the Internet -- is one of them.
And this weekend, following LeBron James' heartwarming move back to Cleveland, Carmelo Anthony -- the NBA's other superstar free agent -- decided he would return to the New York Knicks on a new, 5-year contract worth at least $120 million.
The public and media response across the country, not surprisingly, was negative, especially compared to the applause James was showered with on Friday. In James, basketball fans, including myself, saw a man that had grown up since the infamous "Decision" to leave the Cleveland Cavaliers, the team he'll now be returning to, for Miami some four years ago. But in Anthony, a figure that has always vexed pundits and fans since entering the NBA, the public decided the man made a laughable decision based on one thing: money. More than $120 million.
If Melo really wanted to win, most everyone has said, he would go to the Chicago Bulls, take less money, and immediately vie for an NBA championship. After all, Melo did say his priority was winning one.
But this Saturday, Don La Greca, who hosts his own radio show on 98.7 in New York, offered a convincing counter-argument: Carmelo could also be making the decision to return to the New York Knicks and the Garden to take on the challenge of winning an NBA championship in his hometown. The same choice, essentially, that LeBron just made this time around and has been heroized for.
The choice all of America felt James should have made in 2010.
Now, there's no question about this: If Melo, a New York native, wanted to win right away, during the 2014-2015 season, the Knicks are not the team to join and the Bulls probably are. This year the Knicks will look to at least get into the playoffs and next summer, during the 2015 free agency, Phil Jackson, the Knicks' new GM, will have some money to retool the team and make things interesting.
Will they go all the way the year after? Will they go all the way sometime in the next five years now that we know Melo is (at least contractually) on board?
We'll have to wait and see. But one thing's clear: The nation has largely decided to paint Carmelo Anthony, an easy target already, as a villain because we've been unable to paint James as one. In our haste, as La Greca noted, we may be forgetting why Carmelo, like James, could be seen as a hero, too.
REAL LIFE. REAL NEWS. REAL VOICES.
Help us tell more of the stories that matter from voices that too often remain unheard.