While we're all just hoping we live a life of longevity, one supermodel is giving everyone a run for their money. Carmen Dell'Orefice, 82, is featured in New You magazine's spring issue, transforming simple glam with an all-black look, killer cheekbones and a fabulous wave of gray hair.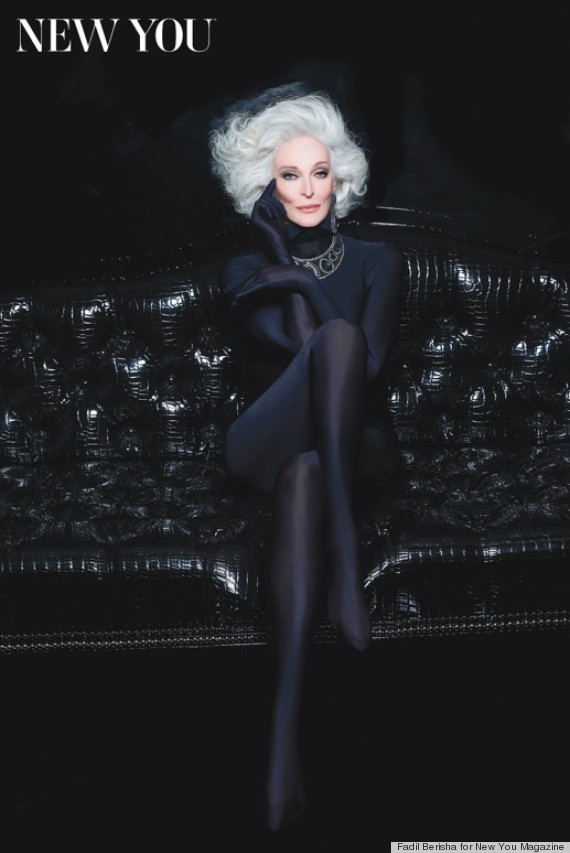 In the issue, the model discusses her 70-year long career -- she started modeling when she was 13 -- and gives some perspective on today's fashion world. "We're all works of art in progress. I'm still figuring out how to do the job, and who I am [after 70 years]!" So don't worry twenty-somethings, you're not alone.
After decades of seeing the ins and outs of the fashion industry, Dell'Orefice has a wisdom we all envy. In perfecting the art of modeling, she tells New You, "When you understand how to do that dance, when the photographer says, 'Hold it, do it,' and you know you're getting it right. Oh, the fun. It is fun."
Speaking of fun, New York Fashion Week officially begins Thursday (Feb. 6), and as designers exhibit their works for the fall season, there are obvious changes from when Dell'Orefice was an up-and-comer on the catwalk. With the existence of Instagram and style bloggers, the runways aren't as exclusive as they used to be. She comments on the persona fashion has acquired over time, saying, "The fashion business is not the same. It's lost its old-world glamour and civility."
However, Dell'Orefice appreciates the access that the world has to designer goods nowadays and loves the selection involved in womenswear. "I have the same problem all women do in finding what's comfortable. However, fashion is so broad today, which is good. I now have choices." So take a hint ladies, the clothes fit you, not the other way around.
To read the rest of her interview and see more beautiful photos, pick up the spring issue of New You, on newsstands now.
More mature women with style: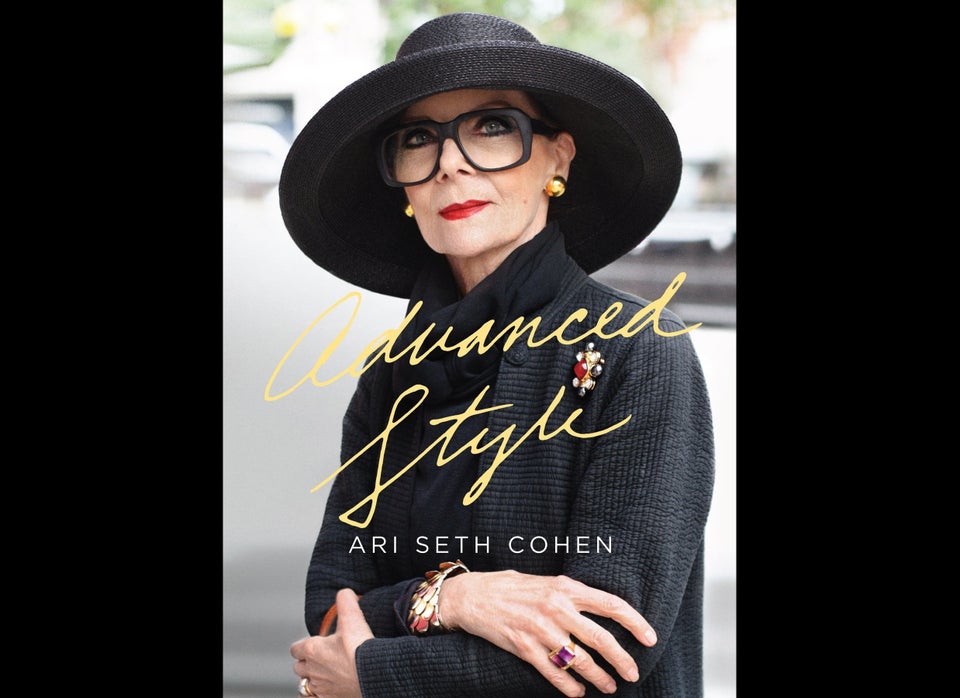 Advanced Style