After they worked together on "Britain's Got Talent" in 2012, Electra and Cowell were photographed together on dinner dates and looking cozy, as rumors swirled that the two were an item. But Electra tells "Oprah: Where Are They Now?" that the tabloids didn't get the full story.
"Simon Cowell hired me to be a guest judge on his show in London. I was thrilled and immediately flew out," the singer and actress says. "Had the best time of my life."
On set, the former "Baywatch" star got to know Cowell and realized they had a great time together. "He was funny. He made me laugh," Electra says. "We exchanged numbers. We didn't talk, we were just very flirtatious."
Electra returned to Los Angeles after filming and didn't see Cowell -- until he moved to L.A. to begin shooting another one of his television shows, "The X Factor." That's when he reached out.
"He called me and he said, 'I'm having a party...' -- he likes to have big, extravagant parties – 'I'll send a car for you if you want to come,'" Electra recalls. "I said, 'Sure! I'd love to.'"
The two picked up where they had left off in London, enjoying each other's company. "He was so much fun," Electra says of Cowell. "We went out one night and we were kissing, and the paparazzi saw us. That's when all the rumors started."
According to gossip in the media, Electra and Cowell dated very briefly until a messy split (amid more rumors that she caught him with another woman, now the mother of his child). Electra, however, says that she and Cowell were never exclusive and doesn't even refer to their time together as "dating."
"We never dated. We didn't date," she says firmly. "He wasn't my man."
Related
Before You Go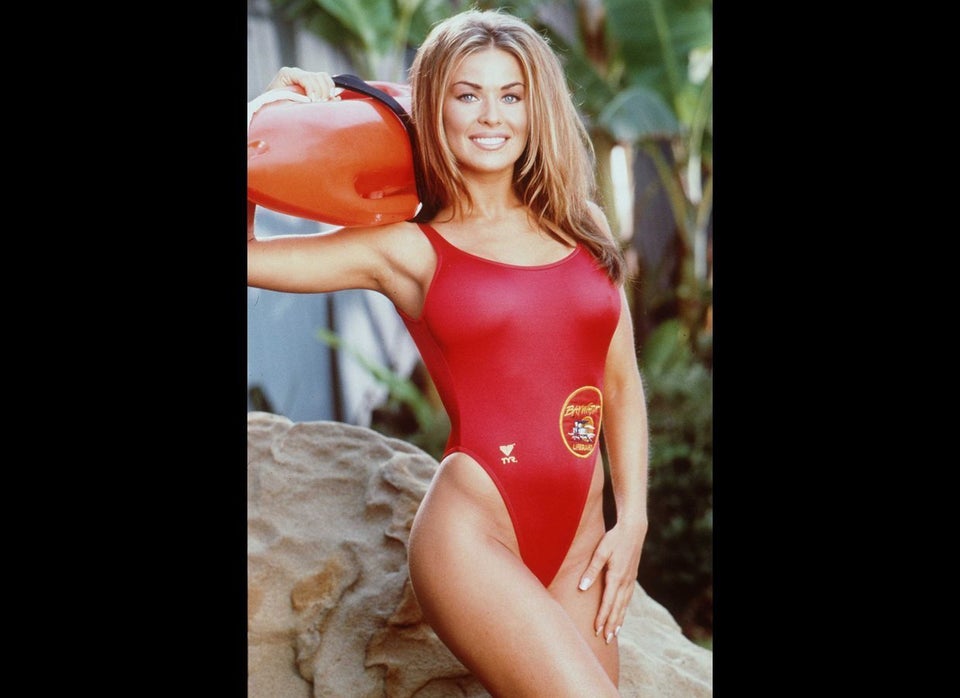 Carmen Electra's Style Evolution (PHOTOS)
Popular in the Community