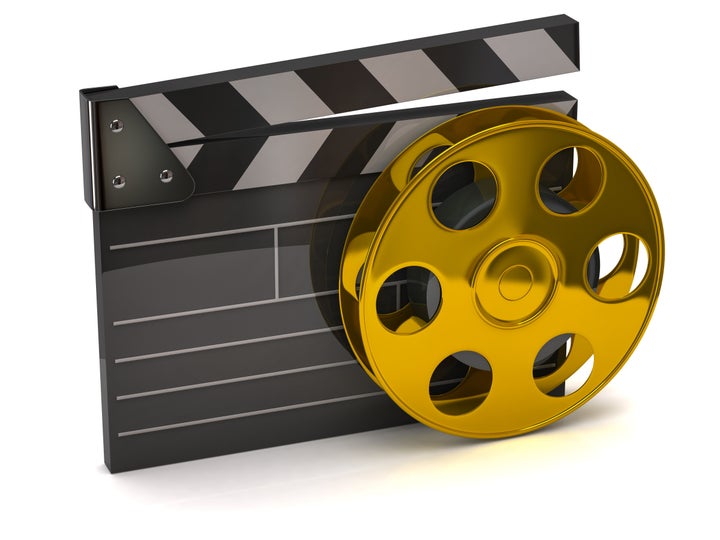 I was taking an afternoon nap, a habit I've meticulously held onto through many years of school and temp jobs, when my phone rang. I didn't recognize the 212 number but thought it was a friend calling from her office so I sleepily answered, "Hello?"
"Hi, is this Carmen?" asked a friendly voice.
"This is Greg Rhem from HBO with Calixto Chinchilla from the New York International Latino Film Festival."
"We're calling to let you know you are one of our top ten finalists and we would like to talk with you about your script."
I nodded my head and made myself say "Great!" still not sure that I wasn't dreaming.
When I started out as a playwright, the quality of your work could get you in almost any door, but things have changed -- now it's the quality of your networking ability that matters -- with very few and rare exceptions. Trusting in my work and some success had kept me in the game this long but even I couldn't talk myself out of the the career dead end I had wandered into. Without an agent or any prospects, I had no idea what was next for me.
A friend told me about the HBO NYILFF Short Film Competition but I assumed it was a long shot and was too heartbroken to get another rejection letter. Then in a Facebook haze I saw last year's winner, Dominic Colon, post about it so at the last minute I thought, 'Eh, why not'. I picked one of my one-act plays and got to work and something pretty amazing happened. My creative instincts took a three point turn and suddenly I saw a wide open road ahead of me. The process of that adaptation brought me back to what I loved about being a writer and it was thrilling.
The next morning as I assembled my application package, my sister asked how it turned out and I answered, "I can't imagine that they would let somebody with such little experience shoot this script. But I like it. The next commercial I book, I'm going to produce it myself." and I meant it. I had plenty of friends in film. I was going to find a way to do it. I walked my dog to the corner mailbox, dropped my package in, updated my Facebook status, "Another lottery ticket purchased." and I didn't think about it again until I got the call.
But now I was now sitting up in my reading chair answering questions about my plans for The Acting Lesson. Where did I hope to shoot? Miami, I had access to free locations. Did I want to direct or star in it? No and yes, I wanted to co-direct, film is a director's medium and I wanted to do a small part it in, lots of directors do it-why shouldn't I.
Calixto and Greg were instantly open and supportive of my ideas and immediately generous with their perspective and experience. Wanting to make sure that if I were chosen I'd be able to see things through they asked if I'd be willing to work with a producer they knew in Miami and if I had any directors in mind. I reached out to Nicolas Calzada to co-direct and the bonus was that he often worked with the production company Magnet Filmworks that they guys wanted me to connect with. Over the span of three days, two phone conferences and a meeting at HBO where Marvin Scott assured me that HBO was behind me 100%, I was thrown into pre-production as a co-director and co-producer for the first time.
Magnet assigned Eddie del Carmen as the producer of the short and our first task was to bring the budget in for the specified prize money. Eddie sent me an email saying he would be available 24/7 and he meant it. I put out calls to all my film friends in Miami as Eddie put calls out the Magnet's top tier crew choices asking them all to work for peanuts. Nicolas sent me reels of his favorite dp's and as soon as I saw Julien Diaz's clip, I had to get him. He brought on Randy Valdez and they put every penny into the equipment. Manuel Diaz Farms, The Sena Family and the Castaneda family generously donated their homes for our locations and my mom took time off to help me and our art director Sara Schoening run around Miami getting props and costumes. Joel Someillan a Grammy award winning producer came on to do the score-and my cousin Ryan Gillis worked on the animated intro that I never imagined we'd be able to afford. We cast the lead roles, with Miami local Brigitte Khali Canales and brought Wanda Arriaga down from New York and we were ready to shoot.
On set, all of my worlds and hopes collided. Family, friends and peers came out of the woodwork to help me while HBO and NYILFF made sure they expanded my possibilities every chance they could and broke my falls when I was heading towards a mistake. The crew was pretty evenly divided among boys and girls and with the exception of Frank the A.D. everybody was Latino--which wasn't planned or discussed. It was just a by-product of shooting in Miami and ended up providing us with a great shorthand when it came to the script-we all watched novelas at some point from our grandmother's living rooms. We delighted in sips of strong Cuban coffee served up in tiny plastic shot glasses as an afternoon snack and we powered through two days of shooting with plenty of laughs and without a hitch.
After taking our hard drives to the editing house, I headed to Savannah for a quick family reunion while the short was assembled. I was sitting in the eye of the storm, but grateful for the breather. At the Gryphon tea room the waiter/SCAD student asked me what I did. I told her all about working with HBO, the shoot and the festival and even as I was saying it, I couldn't believe I was talking about my own experience. She smiled and genuinely said, "Aw see... I love it when dreams come true." in the way only a resident of Savannah could and I nodded my head yes as I said, "That's great, yeah, eventually they do" And took a deep breath.
A life is only as good and the friends that inhabit it and a movie is only as good as the heart your cast and crew are willing to put it in. In that regard, I think we've got a gem on our hands. I don't know what it will feel like to sit in that theater or what will come next for our little film or me. But I'm pretty sure I will once again wonder if it was all a dream or the start of a new wondrous road that I'll get to travel. I'm betting on it being a little bit of both.
REAL LIFE. REAL NEWS. REAL VOICES.
Help us tell more of the stories that matter from voices that too often remain unheard.