WASHINGTON -- Carmen Pittman is 23 years old and weighs 100 pounds. She was the smallest of the activists linking arm-in-arm in front of the Department of Justice entrance on Tuesday morning. As she held on tight, she says she thought of her grandmother, who died in 2011 during foreclosure proceedings on her house. At the protest, she looked up and she whispered something that had become like a mantra to her -- "Grandma watch over me."
Department of Homeland Security officers had lined up behind the protesters for 15 minutes, giving warnings every five minutes that they would be arrested if they did not clear out. Activists like Pittman had enough time to remove their valuables and hand them to friends and say their goodbyes. They had come to protest the Justice Department's failure to prosecute the big banks for the foreclosure mess. The arrests were planned.
Pittman said everyone was calm when police finally moved in with zip cuffs. But one officer stepped forward, she said, and fired his taser, striking her.
In an interview following her release from jail on Wednesday night, she told The Huffington Post that she didn't even see the cop's weapon, nor hear any warnings. "I felt my body go out," she said. "I didn't know where it was coming from. It felt like I was being shocked from the sky."

The incident was captured on video which shows three larger activists surrounding Pittman as she tries to cover her face. Abruptly, an officer tasers her and she collapses to the ground before being hauled off and arrested. Neither the DOJ nor DHS responded to a request for comment.
American Friends Service Committee organizer Tim Franzen was next to Pittman when the incident took place. "This officer decided Carmen was the one to tase without warning," he said. "It was a total surprise. We were totally nonviolent."
Franzen, who had also been an organizer with Occupy Atlanta, was also arrested Tuesday and can be seen in the video. He helped organize the movement that saved Pittman's home and was featured in the HuffPost series "Occupy Y'all Street."
The day before Pittman's arrest, 17 former homeowners were arrested at other protests, according to Washington police. Several were also tasered while participating in protests outside the Justice Department building.

Organizers said the previous incidents didn't put a stop to the demonstrations. More activists were arrested in front of DOJ on Wednesday.
The series of protests was organized, in part, by Occupy Our Homes, a grassroots organization that grew out of the Occupy Wall Street demonstration to support homeowners facing foreclosure. Other grassroots organizations, including coalitions from as far as Washington state, California and Florida, also joined.

After more than a day behind bars, Pittman was released, with her charges dropped. She said she never gave law enforcement her real name. She used the name of JPMorgan Chase CEO Jamie Dimon as her alias.
HuffPost interviewed Pittman in late 2011 for a story on Occupy Atlanta, which had set up camp on the front lawn of her grandmother, who had recently passed away. The activists stayed for eight months until the family finally won their house back from Chase. The home had been in the Pittman Family since 1953. During the ordeal, Pittman said she had nightmares of sheriffs breaking down her door, and cops throwing the family's cherished belongings into the street.
Now Pittman will be returning home with bruises on her thigh and a slight limp from the taser. She said she has no plans to ever protest in front of DOJ again. "I'm too afraid," she said. "I'm traumatized."

Before You Go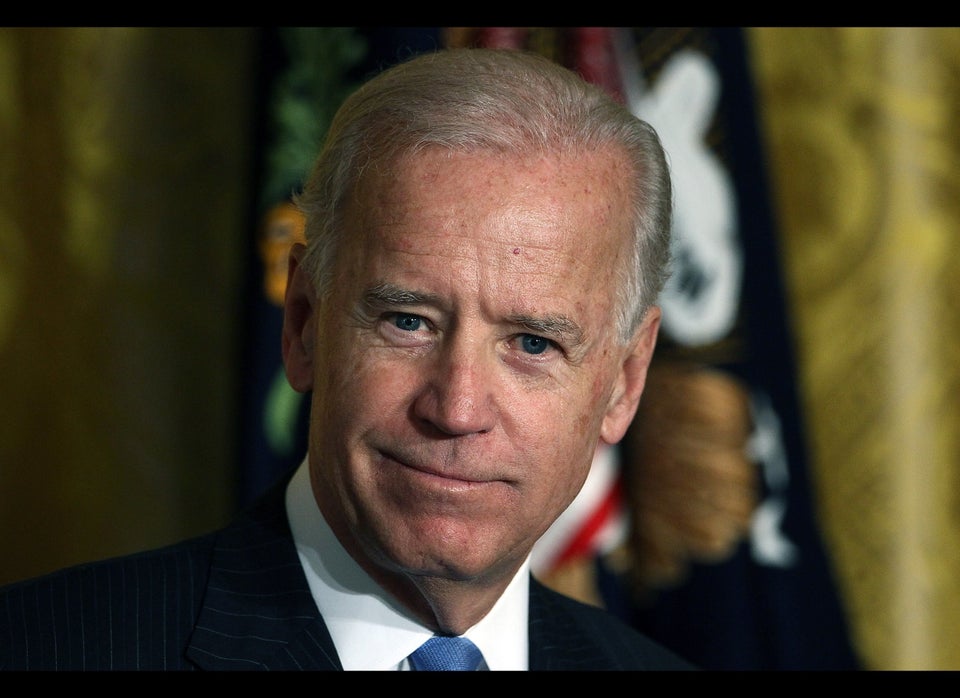 The Obama Cabinet
Popular in the Community