A 36-year-old Denver woman has been formally charged with felony criminal mischief after punching and scratching a Clyfford Still painting estimated to be worth between $30 and $40 million.
According to Denver District Attorney Mitch Morrissey's office, Carmen Tisch visited the new Clyfford Still Museum on December 29 around 3:30 p.m. There, according to police, Tisch scratched the painting and punched it before pulling her pants down and rubbing her buttocks against it while urinating.
The oil painting, titled "1957-J-No. 2," is approximately 9.5 by 13 feet, and the full extent of the damages done to it are unknown but reparations are estimated to cost at least $10,000.
"It doesn't appear she urinated on the painting or that the urine damaged it, so she's not being charged with that," Lynn Kimbrough, a spokeswoman for the Denver District Attorney's Office, told the Denver Post.
By STEVEN K. PAULSON, Associated Press
DENVER (AP) -- Investigators are trying to determine why a woman caused $10,000 worth of damage to a large expressionist painting at the Clyfford Still Museum by punching and scratching it, then removing her pants and sliding down the artwork.
The painting, referred to as 1957-J-No. 2, is valued at more than $30 million. The large montage of black, white and burnt orange swaths with a sliver of yellow is from Still's middle period.
Museum officials said they believe security is adequate for the facility and that they regularly evaluate security to protect the collection and visitors. Museum spokeswoman Regan Petersen said in a statement that its guards "acted swiftly and appropriately; the police were summoned immediately and the offender was taken into custody."
Visitors touring the gallery Thursday said they were horrified by the attack. Rachel Gelbman and Christine Shaw, of Denver, said they had seen the painting at the Denver Art Museum and noticed it was missing, replaced by a similar painting from the 1956-1958 era.
To them, it wasn't the same.
"What would possess someone to do that?" Gelbman said as security guards roamed the building.
"We have been trying to get her help," Thompson said.
At the museum, on the wall near where Still's painting once stood, Still summed up his philosophy of art: "I never wanted color to be color, texture to be texture, images to become images. I wanted them all to fuse into a living spirit."
Tisch has a criminal record that include a 2008 arrest for driving while under the influence and an armed robbery charge which was later dismissed.
Denver was selected from among 20 other cities to house the Clyfford Still Museum and opened with a concert by Devotchka. Still was one of the best-known American post-World War Two abstract painters and he died in 1980. His widow Patricia, who helped bring Still's works to Denver passed away in 2005.
Tisch is in the Denver County Jail on $20,000 bond and is due for her first court appearance on Friday morning. If convicted, she could be sentenced to up to 12 years in prison.
On Wednesday, the museum issued the following statement about the incident:
On December 29, 2011, an incident of criminal mischief took place at the Clyfford Still Museum. The police were summoned and the offender was arrested and is currently in police custody. Museum officials are cooperating with the authorities regarding the situation and are in the process of further assessing the incident.
Related
Before You Go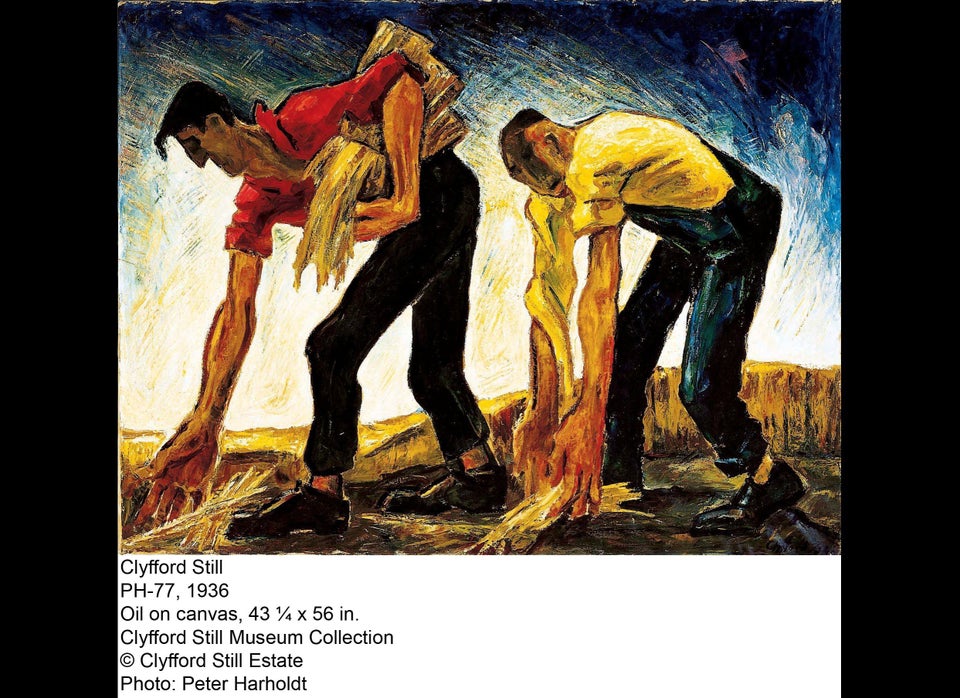 Clyfford Still Art
Popular in the Community