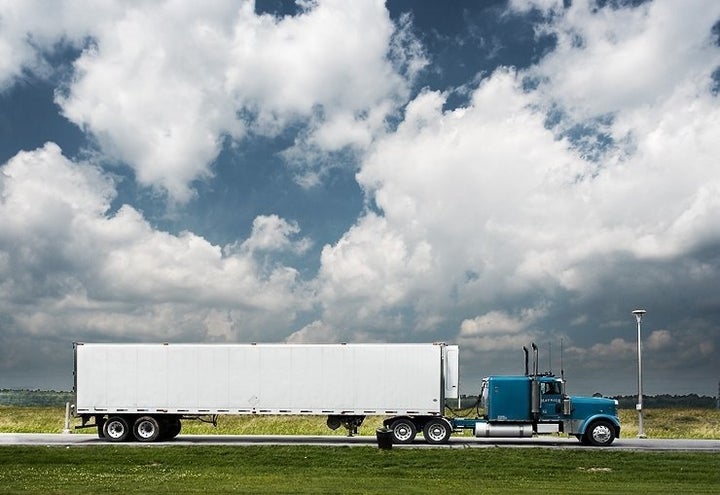 The State Department recently warned Americans against taking unnecessary trips to vast, dangerous sections of Mexico. Nearly all the states along the border are awash in violence, and there is no safe road to Mexico City.
Mexico's 5-year-old narco-war is only getting worse. More than 12,000 people were killed in drug-related violence last year, a 6 percent increase over the previous year. Reports of torture, beheadings and killing of women are up as well.
Just two weeks ago, Mexican troops announced that they seized 15 tons of methamphetamine near Guadalajara -- an amount equal to half the meth seized in 2009 in the entire world.
That's why U.S. truck drivers don't haul freight south of the border.
NAFTA was supposed to eliminate trade barriers among Canada, Mexico and the U.S. But Mexico has clearly failed to do what the deal requires it to -- provide the same fair access to its markets that the U.S. offers to Mexico.
If a violent drug war isn't an impediment to trade, I don't know what is.
Mexico's failure is especially egregious in the case of cross-border trucking. U.S. trucks and truckers have to meet much more rigorous safety standards than their Mexican counterparts. Carnage and crime prevent them from using Mexican highways. But Mexican trucks that don't meet U.S. safety standards are allowed to drive on violence-free U.S. highways as part of the U.S. Transportation Department's latest pilot program.
That isn't fair and it isn't right.
The Teamsters have long warned against opening the border to dangerous trucks. Last summer, the Federal Motor Carrier Safety Administration allowed itself to be intimidated by Mexico into starting a pilot program to allow certain trucks to freely travel our highways.
We predicted the program would fail, based on our experience with FMCSA's previous pilot program. Six months after the program started, we believe we are right.
FMCSA allowed a company with a terrible safety record, Grupo Behr, to be the first participant in the pilot program. We were incredulous that FMCSA could be so sloppy about something that's been in the limelight for years -- something the public strongly opposes and Congress has voted against.
The Teamsters objected to Grupo Behr because it has a poor safety record -- according to FMCSA's own statistics. So FMCSA investigated and found the company had broken U.S. law by leasing trucks to companies allowed beyond the border zone. But rather than banning Grupo Behr from the pilot program, as the law says it must, FMCSA will reconsider Grupo Behr's application in six months.
Further proof that FMCSA is indifferent to highway safety came with the second company allowed into the pilot program. Transportes Olympic has one truck with a 33 percent out-of-service rate.
There's one other trucking company, Moises Alvarez Perez, that's been allowed into the pilot program. It also has one truck.
So after six months, the cross-border trucking pilot program has two trucks and three drivers who've made a total of nine trips beyond the border zone.
Now the law requires FMCSA to include enough trucks and enough trips in its pilot program to draw statistically valid conclusions about the safety of Mexican trucks. But FMCSA has consistently turned a blind eye to safety issues. The Teamsters, however, have not. We challenged the legality of the pilot program in court. Our arguments are due in three weeks.
We're confident we'll prevail. But it will take big changes at FMCSA to restore the American public's faith in its ability to safeguard our highways.
Related
Popular in the Community