WASHINGTON -- Members of the Syrian opposition movement have hired a top Occupy Wall Street activist as their U.S. lobbyist, according to registration forms filed with the U.S. Senate on Monday. Carne Ross is best known as one of the driving forces behind the Occupy Wall Street Working Group on Alternative Banking, a coalition that created a model for nonprofit banking.
According to the lobbying forms, Ross's advisory firm, Independent Diplomat, Inc., will "meet with key officials and desk officers in the State Department and other U.S. agencies to gather their views [on the Syrian civil war] ... and advise the Syrian Coalition how best to tailor their own approach to the U.S. Government."
The National Coalition of Syrian Revolution and Opposition Forces, as the opposition is formally known, is engaged in a pitched battle to overthrow the autocratic regime of Bashar Al-Assad. Since 2011, the armed conflict has resulted in an estimated death toll of more than 70,000.
Ross isn't the only registered lobbyist for a Syrian opposition group in the United States. In February, a Syrian political party called the National Council for Change hired a California-based lobbyist to press the U.S. government for aid. Nonetheless, Ross's diplomatic connections -- he served in the British Foreign Office until 2004 -- and status as an activist and author will no doubt benefit his new clients.
The Syrian opposition is seeking military aid from the United States to help it level the playing field between its loosely aligned rebel forces and Assad's sophisticated armies. So far, the U.S. has provided only nonlethal assistance, like communications equipment and training, but there are signs that White House policy could be shifting in the rebels' favor.
Secretary of State John Kerry met with Syrian opposition leaders on Wednesday in London, and plans to attend another meeting of a "Friends of Syria" group in Turkey on April 20. On Thursday, the topic of Syria was also raised in the Oval Office, during a meeting between President Obama and U.N. Secretary General Ban Ki-moon.
Before You Go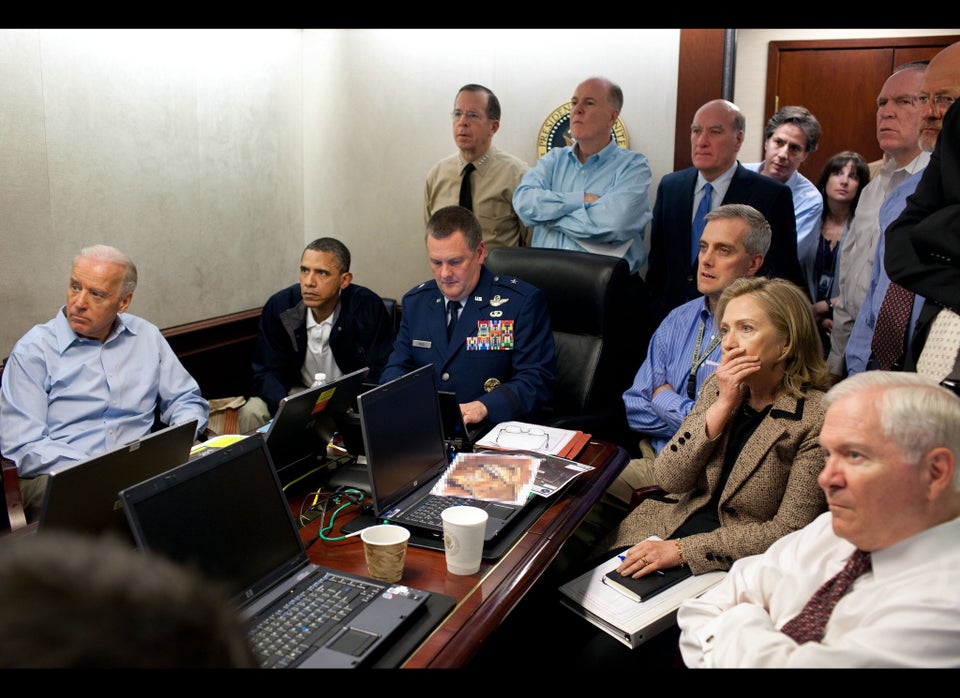 Most Iconic Photos Of Obama's First Term
Popular in the Community