From the streets of Chicago to hitting On The Town, Broadway's Tony Yazbeck is heading to Carnegie Hall! Life is a Cabaret!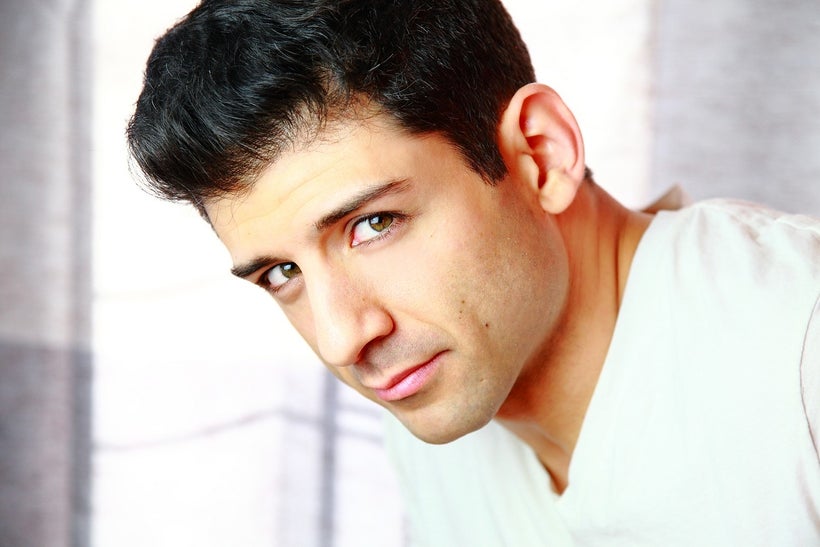 When watching Tony Yazbeck perform it's next to impossible not to wax nostalgically of a by gone era glamorized in the early days of Hollywood's studio system, when men wooed their leading ladies with elegantly choreographed dance numbers often playing off the mirrored reflections cast all around them for effect. "Fred Astaire was the first performer I ever saw dance," said Tony Yazbeck, the Tony nominated Yazbeck who mesmerized Broadway audiences with his intricately artful fancy footwork in the revival of On The Town paid grande homage to the spirit of Astaire.
And other famous dance men including Gene Kelly, of which the masculinely-charged Yazbeck himself could easily be considered as the inherit template of Kelly's style and grace — both influenced him at an yearly age to want to pursue dance. "Fred Astaire was like the technician," he described, "he couldn't make a mistake, and then all of sudden Gene Kelly came along with this personality that exuded all this sexuality — and I thought this guy is so cool!" Like those two legendary entertainers it became Yazbeck's goal to keep up with his dancing, singing and dancing.
"That was the challenge to myself," Yazbeck insisted. "I wanted to be able to story-tell with all three — I kept wanting that to happen. I knew storytelling would be the main event for me." It could be considered a self-fulfilling prophecy: the role of Gabey in On The Town was one that had lived with the performer for a very long time. "It was a big challenge for me — I had never sung like this or danced like this in the same two hours before." Yazbeck conditioned himself to take on that particular role, and continues to challenge himself. "It just felt heroic!"
On Friday, March 10th Yazbeck will be appearing on one of the most legendary stages in the world, performing the music of John Kander and Fred Ebb with musical director Steven Reineke and the the New York Pops at Carnegie Hall. "This is my concert debut at Carnegie Hall singing with the New York Pops — it's really exciting!" The talented Mr. Yazbeck has been dedicated to crafting his own concert work over the last couple of years now, but Carnegie Hall — as far as venues goes, is in his words: "Pretty awesome!"
The evening is a special program dedicated to the songbook of Kander & Ebb, two of Broadway's most innovative and celebrated songwriters; the minds behind Chicago (in which Yazbeck appeared as Billy Flynn) and Cabaret, among many others. "John Kander has become a friend of mine," Yazbeck shared, "and I've been workshopping a new piece — it's just amazing to watch him still create the most compelling, beautiful music." Growing up and learning about this music and now getting to perform it, Yazbeck intends on crossing his fingers and doing it proud!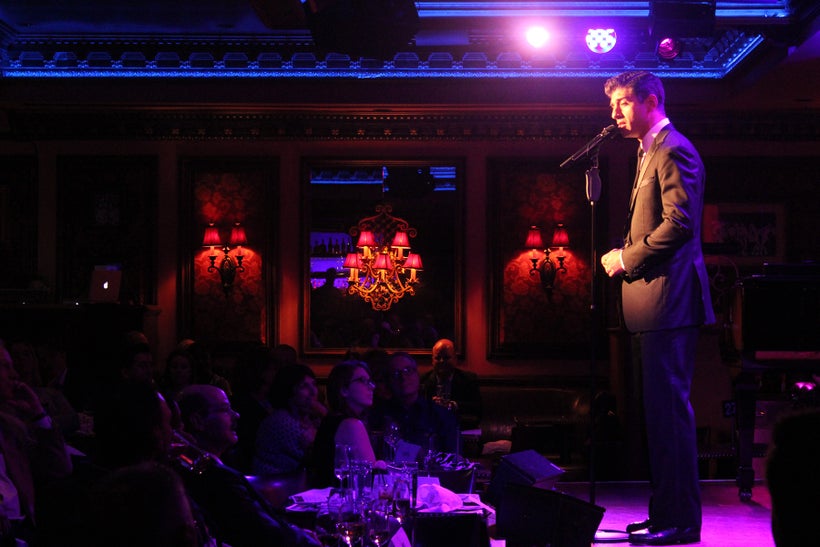 Steeped in rehearsals for the upcoming performance at Carnegie, while balancing several other gigs, Yazbeck revealed that the setlist will be elaborately engaging to showcase himself and fellow Broadway songstress Caissie Levy who is co-headlining the event. "There are a couple of songs that I'll be singing — some things that you'll be expecting me to sing," Yazbeck carefully revealed, not wanting to give away too much, "but I'll be singing some other songs that I'm learning as I go along."
Under the direction of Reineke, who will also be conducting the New York Pops, the orchestra in tandem with Yazbeck and Levy will be transporting the audience along a retrospective of songs that will no doubt inspire. "I will be singing some songs that are usually sung by women," Yazbeck revealed which will give him the opportunity to reinterpret some songs that are "heart centered and emotionally robust." Audiences will undoubtedly connect to the performances, which will also include duets from its vocalists.
With Hollywood seemingly reigniting its love affair with the musical after the recent awards season made a media darling of La La Land made itself so apparent, has this given Yazbeck a renewed vigor to follow in the dance steps of his predecessors? "This is something I've been thinking about since I was a kid," Yazbeck enthusiastically expressed. "There really haven't been any song and dance movie musicals in forever! As an audience — we as a world are dying for it!" With a talent as keen as Tony Yazbeck's we're closer to that hope!
The New York Pops presents Life is a Cabaret: The Songs of Kander and Ebb featuring Caissie Levy and Tony Yazbeck with musical director Steven Reineke on March 10, 2017 @ 8pm at Carnegie Hall. For more information visit www.carnegiehall.org.
Calling all HuffPost superfans!
Sign up for membership to become a founding member and help shape HuffPost's next chapter
This post was published on the now-closed HuffPost Contributor platform. Contributors control their own work and posted freely to our site. If you need to flag this entry as abusive,
send us an email
.