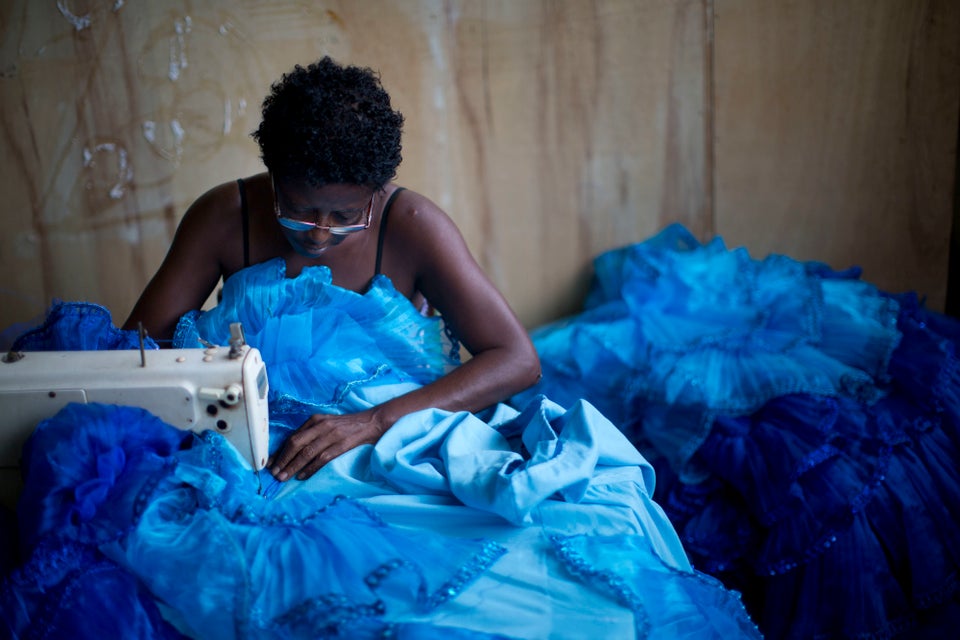 Sneak Peek Into Río's Carnival 2013
Vai chegar o Carnaval do Rio de Janeiro!
As thousands of tourists flock south for Brazil's famous pre-Lenten celebration, samba schools give floats and costumes a final touch before unveiling their masterpieces on the ruas (streets) of Rio from Feb. 9-12.
The use of elaborate headdresses and masks, as well as intricately designed costumes, arose from Brazil's deep rooted African ancestry -- which in turn has its origins in the slave trade brought to the then-colony of Brazil by the Portuguese crown.
But Carnaval is more than just beautiful choreography and ensembles. The word carnavale -- which means "to remove meat" -- points to the celebration's Catholic influences. The colorful parade of floats and dancers is held annually leading up to the first day of Lent, Ash Wednesday, a time in which Catholics generally abstain from eating meat.
Rio is most definitely not the only country to host these pre-Lenten celebrations. Colombia's coastal city of Barranquilla holds the second-largest Carnaval during the same dates as Brazil's festivities, and New Orleans' Mardi Gras (Fat Tuesday) will celebrate with floats and beads on Feb. 12.
Check out the images above for a sneak peak at Rio de Janeiro's Carnaval while you enjoy a little bit of samba!
Support HuffPost
Every Voice Matters
Popular in the Community