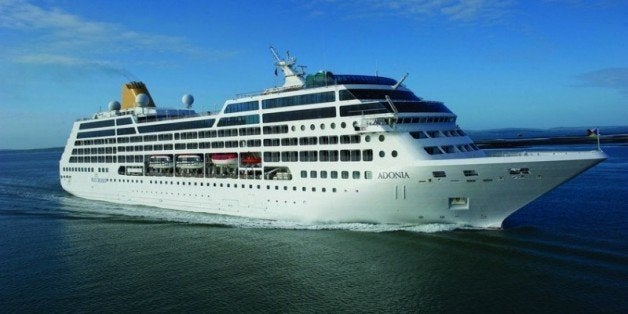 Cruise giant Carnival Corporation is preparing to set sail for Cuba.
The company said Tuesday that U.S. officials had granted approval for the Miami-based firm to send ships to the island, which the U.S. placed under economic embargo more than half a century ago.
But the cruises won't bring sun-hungry vacationers to lounge on Cuba's beaches. Carnival will organize the trips under its Fathom brand, which aims to foster social good by transporting travelers to other countries for volunteering, educational purposes or cultural exchanges.
Carnival expects Cuba trips to begin in 2016, once the venture gets the green light from Cuban authorities. Prices start at $2,990 per person with a $600 deposit.
Claire West, a spokeswoman for Carnival, told The Huffington Post that the company has already begun meeting with Cuban officials.
"There's definitely a niche market of people that would like to be able to essentially have volunteer tourism on steroids," Stewart Chiron, CEO of the Miami-based cruise industry site CruiseGuy.com, told HuffPost by phone. "A lot of people want to be able to do more but they don't want to live in tents and they don't want to eat horrible food."
Carnival launched Fathom, its 10th brand, last month with slightly-cheaper trips to the Dominican Republic. The company has commissioned the Adonia -- a 5.5-star, 30,000-ton ship that can carry roughly 710 passengers -- to sail travelers southward into the Caribbean.
"This isn't just another ship," Chiron said. "It's not for people who are just looking to go and have a good time. If you want to go to the beach and just relax, this is not for those types of people."
Fifty-eight percent Florida residents surveyed by the Saint Leo University Polling Institute said they supported a direct ferry or cruise ship service between U.S. ports and Cuba, according to the newly-released poll.

"We know there's a strong demand from travelers who want to immerse themselves in Cuban culture, so this is a historic opportunity for us to enable more people to experience Cuban society," Arnold Donald, Carnival's president and chief executive, said in a statement released Tuesday.
Though relations between the U.S. and Cuba have thawed over the last year -- the State Department announced plans last week to open an embassy in the country -- U.S. travel restrictions remain in place. That means only travelers with permission from the U.S. Department of Treasury -- be they humanitarian workers or Jay-Z and Beyoncé -- can go.
This story has been updated with a survey of Floridians' attitudes toward travel to Cuba.
Related
Popular in the Community