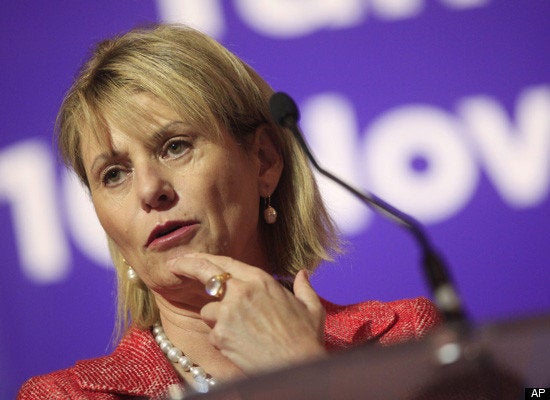 At an event sponsored by Bloomberg Businessweek in New York on Tuesday, Yahoo CEO Carol Bartz took the stage and made a startling revelation about Facebook.
"Our [Yahoo's] greatest competitor probably is Facebook, more so than Google," Bartz said, according to Bloomberg.
Bartz also told her audience that Yahoo had at one time considered buying Facebook for $1 billion. Now, Bloomberg posits, Facebook may be worth more than $40 billion. Yahoo, on the other hand, is following in the footsteps of Facebook and other popular social networks in an attempt to make Yahoo products more "social."
"[Facebook is] a hot site," Bartz admitted on Tuesday, "but there's room for more than one of anything."
Business Insider suggests that Carol Bartz should have seen this coming in early 2009, when she accepted the position of CEO at Yahoo. Instead, the new chief executive had this to say about social networking in 2009:
I have a 20 year old and two kids in their lates twenties. It's interesting watching the older ones. They do grow up. They're much more looking at Yahoo Finance and not just throwing pictures up all day -- because guess what: they're off the dole.
Bartz's tune has changed, but is this reversal too late or just in time to reinvigorate Yahoo?
Calling all HuffPost superfans!
Sign up for membership to become a founding member and help shape HuffPost's next chapter