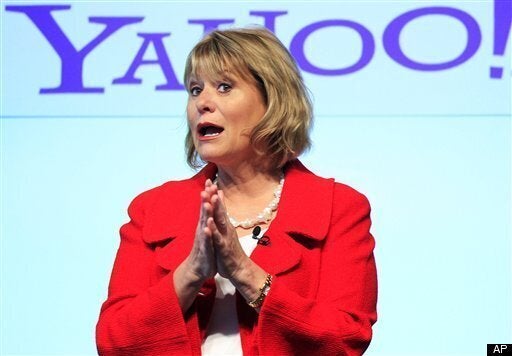 Yahoo CEO Carol Bartz is known for being outspoken, blunt, and often R-rated with her language.
When she took the stage at TechCrunch Disrupt today, she did not disappoint.
As TechCrunch's MG Siegler reports in his live notes from the event, "it took about 15 minutes, but Mike got her to tell him to 'fuck off.'"
According to live blogs from TechCrunch and the Wall Street Journal, the expletive came shortly after Michael Arrington challenged Bartz's accomplishments at Yahoo by comparing them to Steve Jobs' at Apple.
"I've been at this company 16 months [...] I'm supposed to have an iPod, an iPad an iBlah," she said in her defense.
Carol Bartz: You are involved in a very tiny company.

Michal Arrington: Very tiny.

Carol Bartz: And it probably takes a long time to even convince yourself what the hell to do. I don't want to hear any crap [...] about something magical that the fine people of Yahoo are supposed to do in this short time so fuck off. [...] That one I meant.
Many praised Bartz's outspokenness. Guy Kawasaki, a Silicon Valley VC and Twitterer-extraordinaire, tweeted in response, "If this transcript is accurate, and one never knows with TechCrunch, I respect Carol Bartz even more now.." @GlennF tweeted, "I especially like how Carol Bartz doesn't play the marketing-speak messaged CEO. She destroys Arrington there." Another, @Segphault, wrote in a tweet, "Yahoo CEO Carol Bartz is awesome."
See the interview in the video below. Can't make it to TechCrunch Disrupt? Here's how to
WATCH:
Related
Popular in the Community