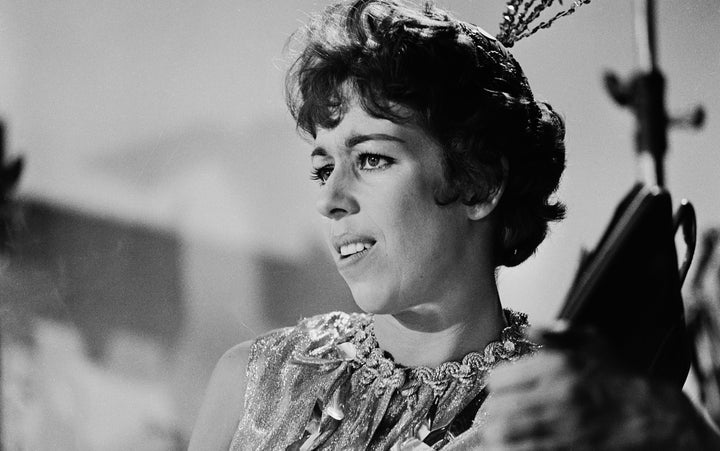 Carol Burnett is a bonafide feminist hero. She rose up at the helm of her own variety show decades before the question of whether women are funny was somehow a thing. While her brand of humor never contained explicitly activist messages, the very fact of her presence during the women's lib movement, of performing each night as the first female host of a comedy variety show, was a feminist act -- whether she realizes it or not.
"You know, Carol, variety is a man's game," CBS told her at the time, trying to talk her out of creating what would become "The Carol Burnett Show." She didn't listen to them, of course; she just did what she wanted to do.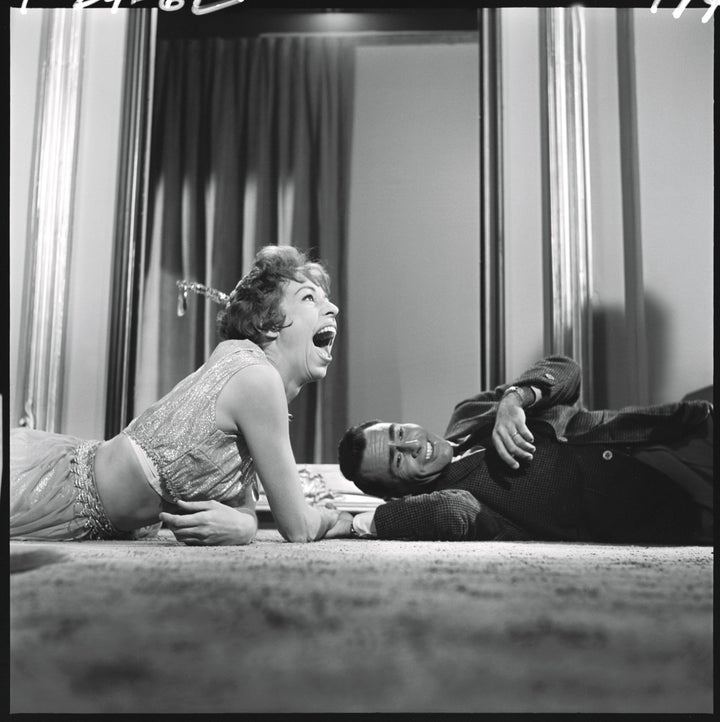 As Burnett tells it, her contract stipulating guest appearances on "The Garry Moore Show" contained a clause that allowed her to pursue a variety show within five years of her 10-year contract with the network. On the last day of that fifth year, she decided to push the button.
 "They had forgotten about it," she said, laughing at the implausibility of her rise to prominence on a technicality.
CBS initially asked Burnett to consider a sitcom instead, but she balked at the idea of doing the same thing each week. She wanted to play different characters. She wanted to have musical numbers. She was a Broadway baby, after all.
In 1978, Burnett ceased production on her own, having tired of the format in the shifting landscape of TV. "I'm sorry to see attention spans so short," she said, when asked if the show could exist today. "You know, because we did longform. Sometimes, we had sketches that were 12 or 15 minutes. We took the time to build."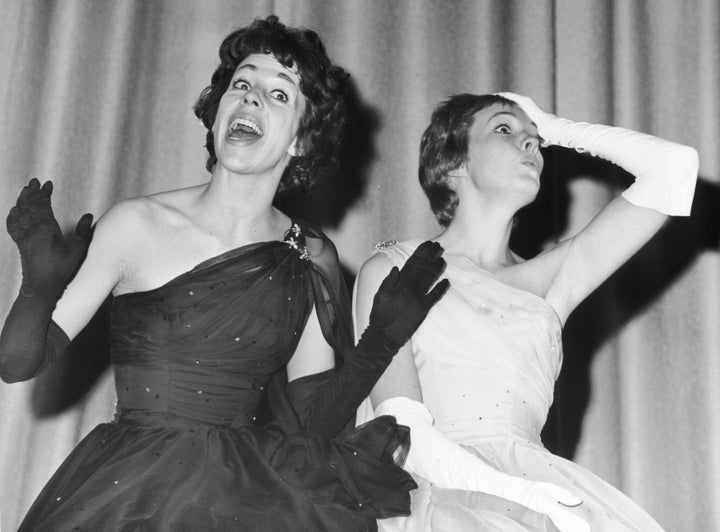 While speaking with Burnett about the release of her "Lost Episodes" DVD collection, she tap danced around the question of taking up space in a man's world. I attended her event at the Paley Center, hoping she'd saved her discussion of women in comedy for Kemper.
The event was punctuated with clips from the show, most of which Burnett would chuckle at as though they had happened mere days before. She discussed her early years, of having first moved to Manhattan and working on "Once Upon A Mattress." She remembered her time on "The Garry Moore Show" as the inspiration for her titular variety hour. She was as charming and wonderful as you would hope, but when Kemper asked about the current moment for women in comedy, Burnett giggled something like, "Oh, it's all so great!" and waved her off.
Each question about the "current state of comedy" aimed at Burnett is a request for a mission statement, a call to action with hope that Burnett will urge the current generation to continue on the path she forged in Lucille Ball's footsteps. But Burnett is elusive. She doesn't overanalyze her impact or think about her career in such theoretical terms as "what she means" to the industry.
"My feeling is that if I had never been born, those women like Tina and Amy would still be doing what they're doing today," she said during our call.

Pushed to elaborate, Burnett shrugged again. "I never thought, 'Oh gosh, I'm doing something only the guys could do or should do.' I never felt that. Once we started the show I was the person who wanted to be funny and sing a song or two. I never analyzed it."

At first glance, it might seem disappointing that Burnett doesn't own -- or maybe isn't surprised by -- her impact. But, on some level, her irreverent stance is even more defining than a fiercely defensive one might be.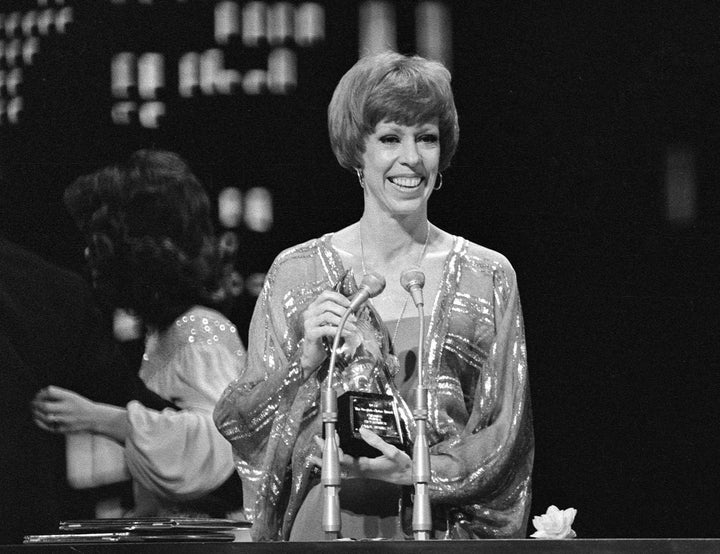 Whether the result of her whimsy or intention, there is power in refusing fearfulness, in combatting the obstacles by pretending they simply don't exist.
When Burnett first started on the "The Garry Moore Show," she leapt out a window during one scene and screamed with relief when she hit the mattress below. She had no experience with stunts and no idea it would be there.
"I was so naive!" she gasped. "I just thought, 'Well, I'm just going to jump and land on the floor!' I was never taught how to do it."
Five decades ago, she broke down barriers with the same free-wheeling bravery she used to hurl herself off Moore's set. In that skit and across her career, Burnett has never been totally sure that anything would be there to catch her when she fell. And it never totally mattered. She became a goddess of comedy by some mythical combination of transcending the sexist nonsense and not really worrying about it in the first place.
"You just have to go out there and do it," she said, when asked what advice she'd give young comedians before hopping off the call. "I just went out there and did it. The more experience you get, the better you're gonna be."

Also On HuffPost:
PHOTO GALLERY
Funny Women - Past And Present
For a constant stream of entertainment news and discussion, follow HuffPost Entertainment on Viber.
Calling all HuffPost superfans!
Sign up for membership to become a founding member and help shape HuffPost's next chapter