Things got awkward right off the bat, as Benjamin—who managed to sneak her way into the speech and disrupt Obama for a surprisingly long amount of time—objected to being called a "heckler," as Costello and the network had been doing.
"I actually had an invitation to get in and I felt compelled to speak out," she said. "You clearly interrupted the president, though," Costello countered. "That would be heckling."
"I don't call it heckling," Benjamin said. "I call it speaking out because the president is not implementing policies that we need to see changed." Costello said Obama seemed to be doing exactly what Benjamin wanted to hear; Benjamin disagreed.
Costello then returned to her criticism of Benjamin's actions. She said her Facebook followers had called her "rude to the president of the United States" and "a little crazy."
"I think killing innocent people with drones is rude," Benjamin replied. "I think keeping innocent people in detention for 11 years is rude. I think not respecting the lives of Muslim people who are killed is rude. There are a lot of rude things about our policies. Speaking out is actually not rude."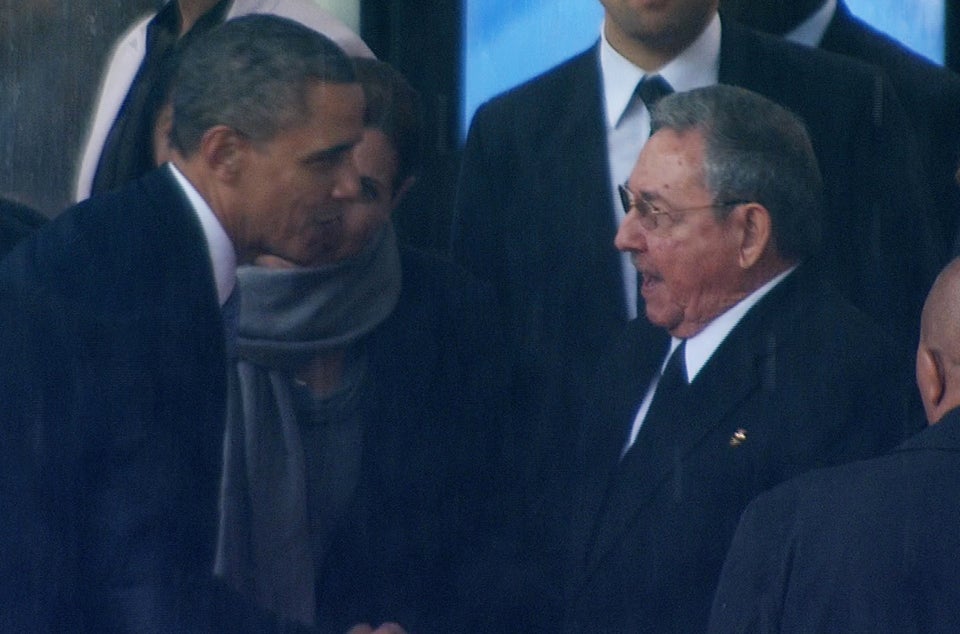 Obama's Handshakes Around The World