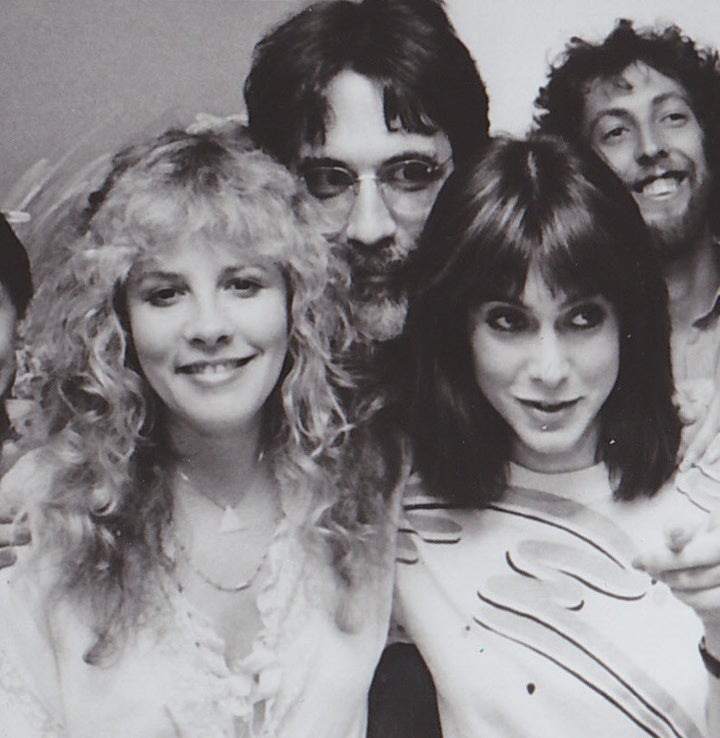 "I thought Steven Tyler was dead."
That opening line from veteran New York DJ Carol Miller's new memoir "Up All Night, My Life and Times in Rock Radio" suggests yet another saga of sex, drugs and rock & roll in the music business. But Miller's encounter with Tyler, in which she sleeps near but not with him, foreshadows a far more compelling story: a story of thriving for 40 years in an industry with a half-life that's often measured in months, a story of a woman's heroic struggle with two kinds of cancer.
For total-immersion rock & roll debauchery, you'll want "Does the Noise in My Head Bother You?" Tyler's hilarious 2011 memoir, which overflows with the Aerosmith frontman's picaresque postcards from the edge.
Don't get me wrong. There's plenty of excitement, musical and extra-musical, in "Up All Night." Miller's professional journey -- from early '70s progressive radio at Philadelphia's WMMR to AOR (Album Oriented Rock)/Classic Rock at NY's powerhouse WPLJ and WNEW to her current perch at Q104.3 -- might make her something of a Zelig of the rock era. Except she's been a player, not just a presence.
Miller knew nothing about how to conduct business when she got started, and says she made her share of mistakes. She told me, "When I was music director at WMMR in Philadelphia, I spoke too bluntly to a recording artist about why the station wasn't playing her album -- the orchestration made it sound too middle-of-the-road to qualify as a rock record. I suggested she try a different style next time. She got mad. But she sure didn't need me -- or the station. Anne Murray became one of the big pop -- not rock -- singers of the '70s!"
Miller limns her romances with Tyler, Paul Stanley and David Coverdale; her early championing of Bruce Springsteen; her friendship with Paul and Linda McCartney; and her ill-fated marriage to Mark Goodman, the "VJ" who launched MTV by playing "Video Killed The Radio Star." (It didn't.)
She hangs with Jagger, Clapton and Harrison, gets beat on by rock goddess Bebe Buell and almost gets busted with David Lee Roth. And it's Miller -- who'd seen one Marc David Chapman hanging around The Dakota, where John Lennon lived, in the days before Chapman murdered Lennon in front of that landmark building in December, 1980 -- who tells Time Magazine, "I know who the guy is! He's crazy! I saw him!"
Miller's discovery of a huge lump in her breast in 1974 kicks off a near-relentless chain of devastating diagnoses, medical mishaps, multiple surgeries and excruciating treatments that parallel her music biz adventures. On top of everything else, just two years ago she was diagnosed with grade three uterine cancer.
There's no room in Miller's world for playing the victim. Without complaint, she returns to work again and again within days of major surgeries. In fact, most of her fans will first learn about her medical struggles by reading this book.
Despite an ordeal that would send most of us to the depths of despair, Miller told me, "I've been fighting the big C from the get-go. My motto is 'don't get sad, get mad!' You're here, or you're not here. And if you're here, you try and face the truth with a sense of humor."
Miller's fashion-model looks and sultry voice have served her well, but they've also exposed her to a passel of unwelcome sexual advances from teachers, musicians, bosses and even a couple of the doctors to whom she entrusted her life. One creepy program director had a hard time understanding why Miller would object when he groped her newly reconstructed breast. "What's the difference," he asked. "You can't feel it anyway."
What transcends all the triumphs and tragedies is the magic of radio. The new technologies that allow fans to create their own playlists with ever greater speed and flexibility are all well and good. But nothing can match the thrill of being surprised with a new track or new combination of favorite old tracks by a creative DJ.
When that DJ is Carol Miller -- like me, a nice Jewish child of the '60s from Long Island -- those tunes are bracketed by the same smooth voice we heard when they first came out. And we're transported far beyond nostalgia to the time and place when our lives were changed forever by the power of rock & roll.
Today, Miller reaches boomers and younger listeners alike on more venues than ever, including Q104.3, I-Heart Radio nationwide, Sirius/XM Satellite Radio and United Stations' syndicated "Get the Led Out," a function of Miller's long association with all things Zeppelin.
Miller is far from out of the woods, health-wise. As she awaits the results of her latest checkup at Sloan-Kettering, she tells me, "It's looking good -- feel better than ever!"
Here's to many more years of rockin' with a radio legend as brave as she is talented.
PHOTO GALLERY
DJ Carol Miller
Calling all HuffPost superfans!
Sign up for membership to become a founding member and help shape HuffPost's next chapter