Warning: This article features artworks depicting nudity and other explicit scenes. You've been warned.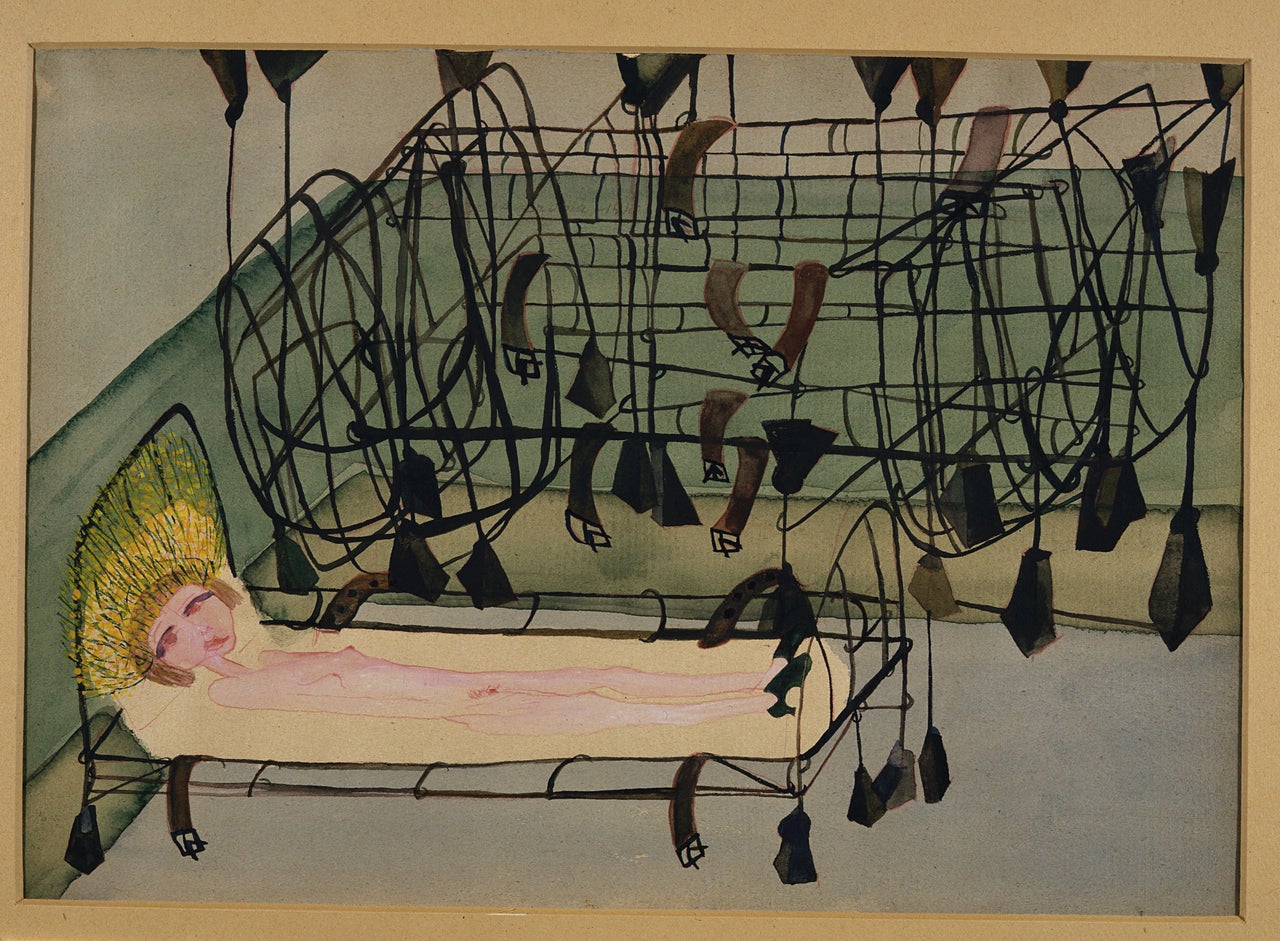 When Carol Rama was 12 years old, her father committed suicide. Three years later, her mother was committed to a psychiatric clinic. Without any formal training, Rama turned to art as a form of therapy. She continued to make work, with limited recognition, until her death in 2015 at 97 years old.
The words "art therapy" call certain images to mind: smiling flowers and gentle trees, pointy-roofed houses and birds like lowercase m's. You know, Bob Ross–type stuff. Rama, however, was interested in more unorthodox subject matter: tongues and teeth, prosthetic limbs and animal pelts, masturbation and puddles of shit.
The first New York museum survey of Rama's work, titled "Carol Rama: Antibodies," is now on view at the New Museum in Manhattan. Featuring 150 of Rama's works, it is a stunning overview of an artist who followed no one and learned nothing, making work in her 80s the same way she did at 18, by following her gut. Despite the fact that Rama was born in 1918 and raised under Benito Mussolini's fascist rule, her work feels current, frighteningly so. In a variety of media and styles, Rama visualizes the ecstatic horror of existing in a female body ― sexual, deranged and unbound.
Today, women are creating the most visceral and compelling material in the horror genre, whose borders are bleeding out at an ever increasing pace. There is Julia Ducournau's "Raw," described in Rolling Stone as a "cannibal coming-of-age" movie ― a film so grotesque some theaters stocked up on barf bags for queasy viewers. There is also "XX," an anthology of short horror films directed by and starring women, which made waves at the film festival circuit earlier this year.
There are two interrelated ideas lurking at the core of most works of feminine horror. Firstly, the experience of being a woman can be a horrific one, plagued by restrictive standards, a persistent fear of violence, a sense of enforced silence and ― if you think about it all too much ― subsequent madness. The other key of feminist horror is, however, to subvert these terms, to take ownership of femininity and all the monstrosity it possesses. "I desire, I bleed, I make, I bite," says the monstrous female, feeding off her own suffering and even taking pleasure from it.
Rama herself made a conscious decision to confront the unfathomable suffering she endured at such a young age, turning pain into power. "Private circumstances put me in a state of psychological amputation and loss," she said in 1986. "I understood that I was obeying a mechanism of repetition of pain. And that when I turned it on its head, it became a sort of devotion to pain, to joy, to death."
Rama was inspired after visiting her mother in a psychiatric clinic and observing the other patients housed there. People, she described, "with their tongues sticking out, their legs apart or crouching down in some other position." This blatant disregard for societal norms enthralled young Rama, who found in women with mental illness something stimulating and even hopeful. "The sticking-out tongue is the object of desire," she said in 1995. "The desire that we have too, except that etiquette enables us to swallow our tongues."
In the 1930s, Rama began creating delicate watercolors of undressed women, desirous and deranged. She often returned to the image of "Dorina," a nude woman reclining blissfully as a snake writhes from between her legs. Her labia is blood red, as is her tongue, which dangles from her lips like a slab of raw meat.
"Sin is my master," Rama once said, when asked about artists who influenced her. The snake, a symbol of sin in Christianity, often manifests in her work, though its presence often seems more pleasurable than agonizing.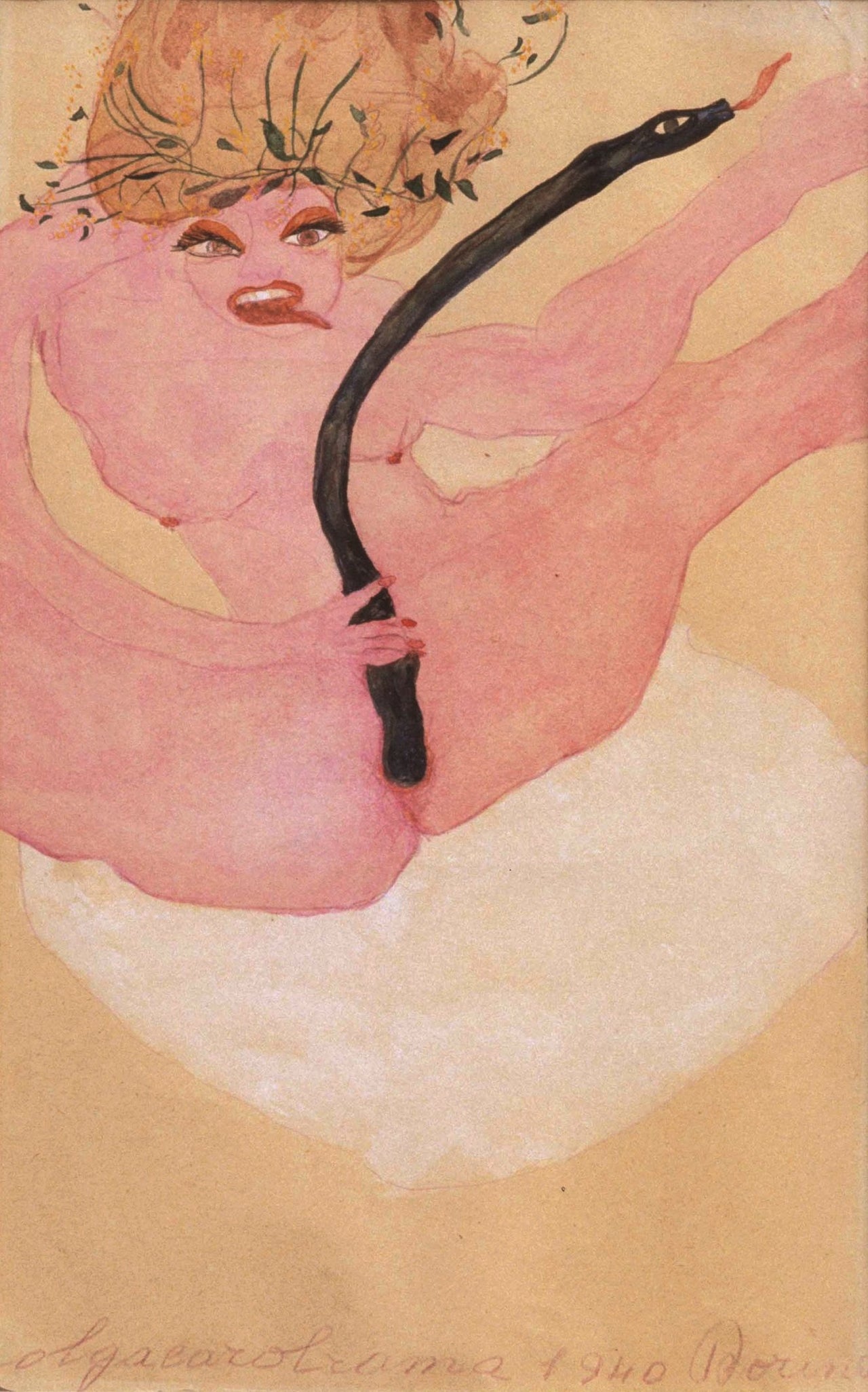 During the time Rama was creating her early work, Fascism labelled deviant bodies of any kind as wicked ― whether they be physically disabled or sexually unorthodox in any way. Rama made such persons her subjects, rendering women in wheelchairs and strapped into hospital beds, men touching themselves while admiring dead horses and a lady mid-squat, producing a watery pile of poop. Through her work she bestowed the de-humanized deviants persecuted by a Fascist regime with subjectivity, and this, humanity.
"I believe there is no freedom without derangement," Rama said in 1997. "But then, we are all pretty deranged."
When Rama first exhibited her work in 1945 at Turin's Faber Gallery, the show was abruptly shut down by the police for public indecency. Over 25 works were lost or destroyed as a result. This incident prompted Rama to explore more abstract avenues for exploring similar subject matter. Moving from figuration to expressionist collage, she continued to create works that growled and licked and scratched, never aligning herself with any particular movement, tradition or man.
Rama's abstract works, it turned out, were even more ghastly than her figurative depictions, the kind of nonsensical scary most of us only encounter in a dream state. Her canvasses are first covered with oozing globs of black, red and brown, then sprinkled with objects like doll eyeballs, fingernails or dirty syringes. The paintings resemble botched autopsies, glimpses inside bodies that refuse to remain silent any longer, their bloody insides at long last coming out to play.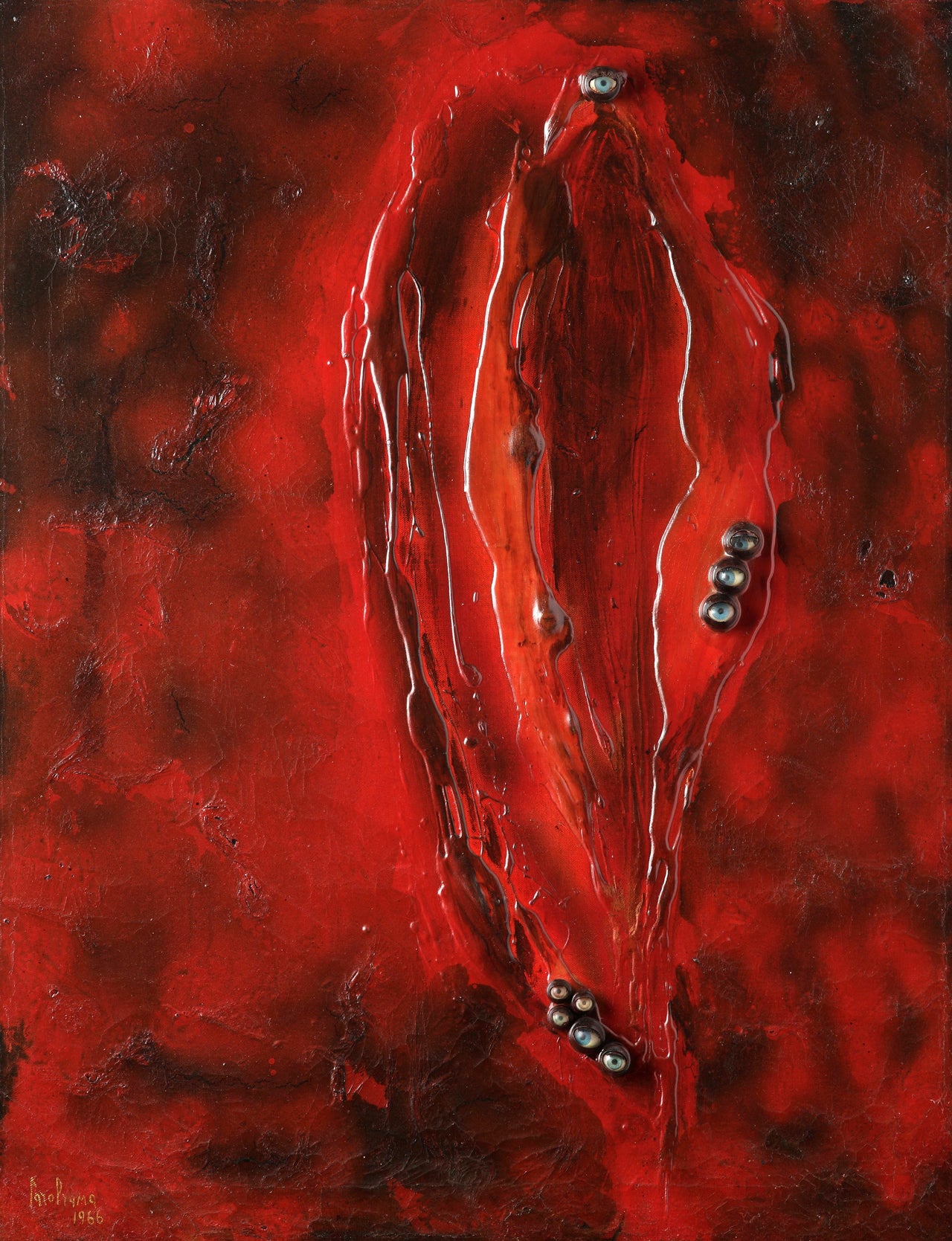 With her 1950s and '60s work, which she called bricolages, Rama took the unbound body one step further, exorcising all unnecessary parts like hair and skin. This is body horror at its finest, inspiring a mix of terror and fascination in the viewer. Rama threw the unknowability of our own bodies back at us, illuminating that few real-life monstrosities can compare to the excrescence of our own blood and guts.
Rama went on to fold themes into her work that inspire feminist horror of all genres to this day. For example, one series titled "Omens of Birnam" is based on the Three Witches in "Macbeth," who use their powers to control the fates of men. Rama was enthralled with mythical, occult women, a subject which was recently explored in 2016's "The Witch."
For another series, Rama worked with textiles to transfigure the traditional bridal gown, eschewing traditional white for black frocks accentuated with red gashes and welts. Blood-splattered wedding dresses, symbolizing the perversion of purity, have become a horror flick mainstay, most memorably appearing in prom dress form in "Carrie."
In the 1990s, Rama became fixated, along with much of the world, on bovine spongiform encephalopathy, a deadly illness also known as mad cow disease. Research revealed that an epizootic in the U.K. was a result of cattle being fed a cattle meat-based product, therefore unwittingly committing cannibalism time and time again. Infected beasts would convulse wildly as their brains deteriorated, a visceral physical manifestation of their mental anguish.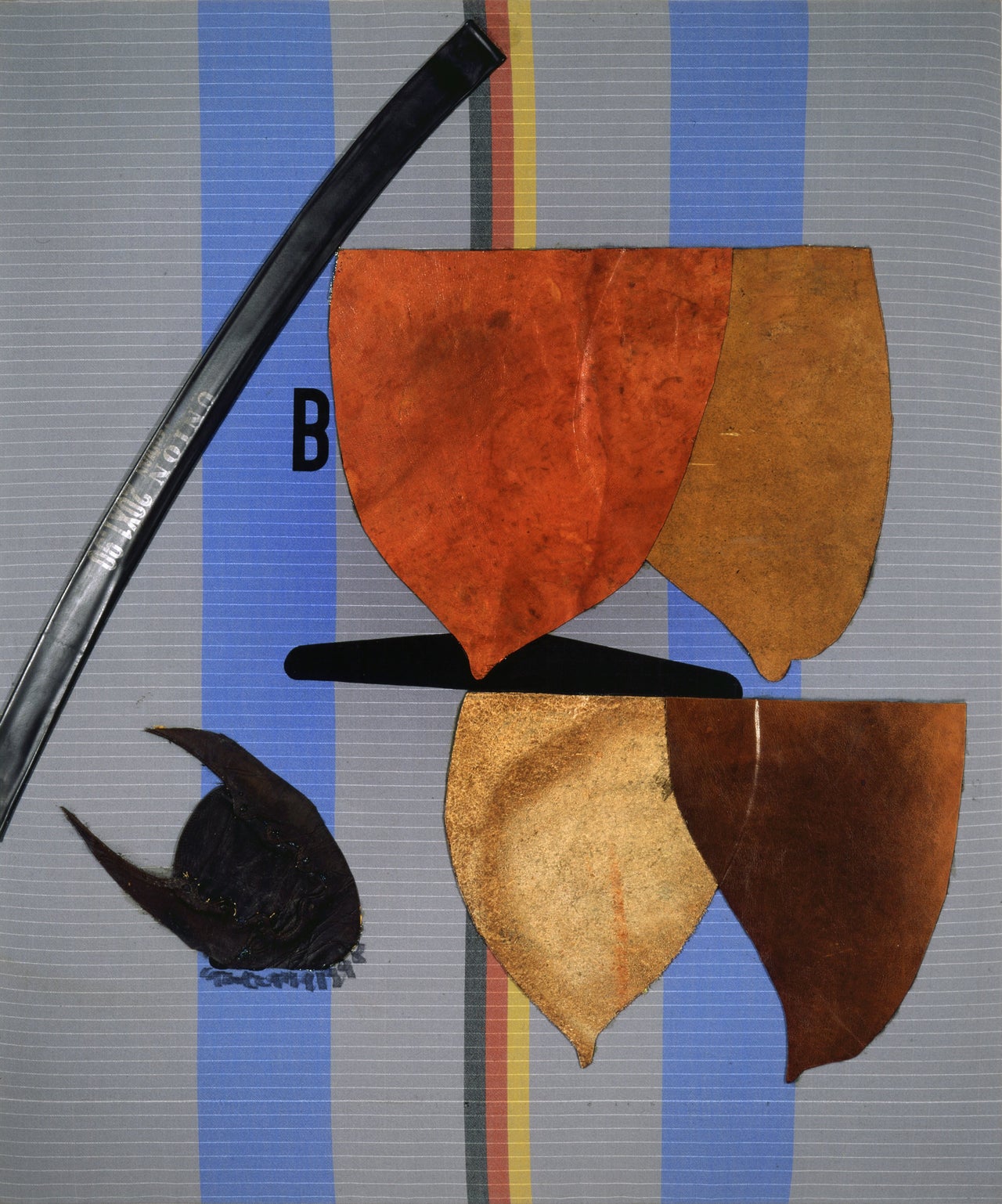 In this bizarre tale of cannibalism and madness, Rama glimpsed her own story, and the story of womankind. She connected human's hunger for cow meat with men's hunger for women's flesh, thereby aligning pornography with cannibalism. "The feminine body is meat and animal meat is a body that has been sexualized by the normative heterosexual gaze," Beatriz Preciado writes in The Passion According to Carol Rama.
The madness that results from this cannibalistic chain of bodies consuming bodies, Rama believes, has been cast over time as "female hysteria." The artist summed up her conclusions by stating, "The mad cow is me and that has given me joy, an extraordinary joy." Her mad-cow-centric works take the shape of large-scale collages featuring pieces of rubber cut in the shapes of breasts, testicles and meaty sacs. It's hard to decipher which parts are food and which are not.
In the film "Raw," eating meat serves as a metaphor for self-discovery and self-empowerment, feasting off others to strengthen oneself. The taboo act of eating meat generates a chain of rule-breaking discoveries ― some sexual, others psychological, some straight-up cannibalistic. The film offers an empowering alternative to Rama's mad cow premonition ― finally a woman gets to do the consuming, for once.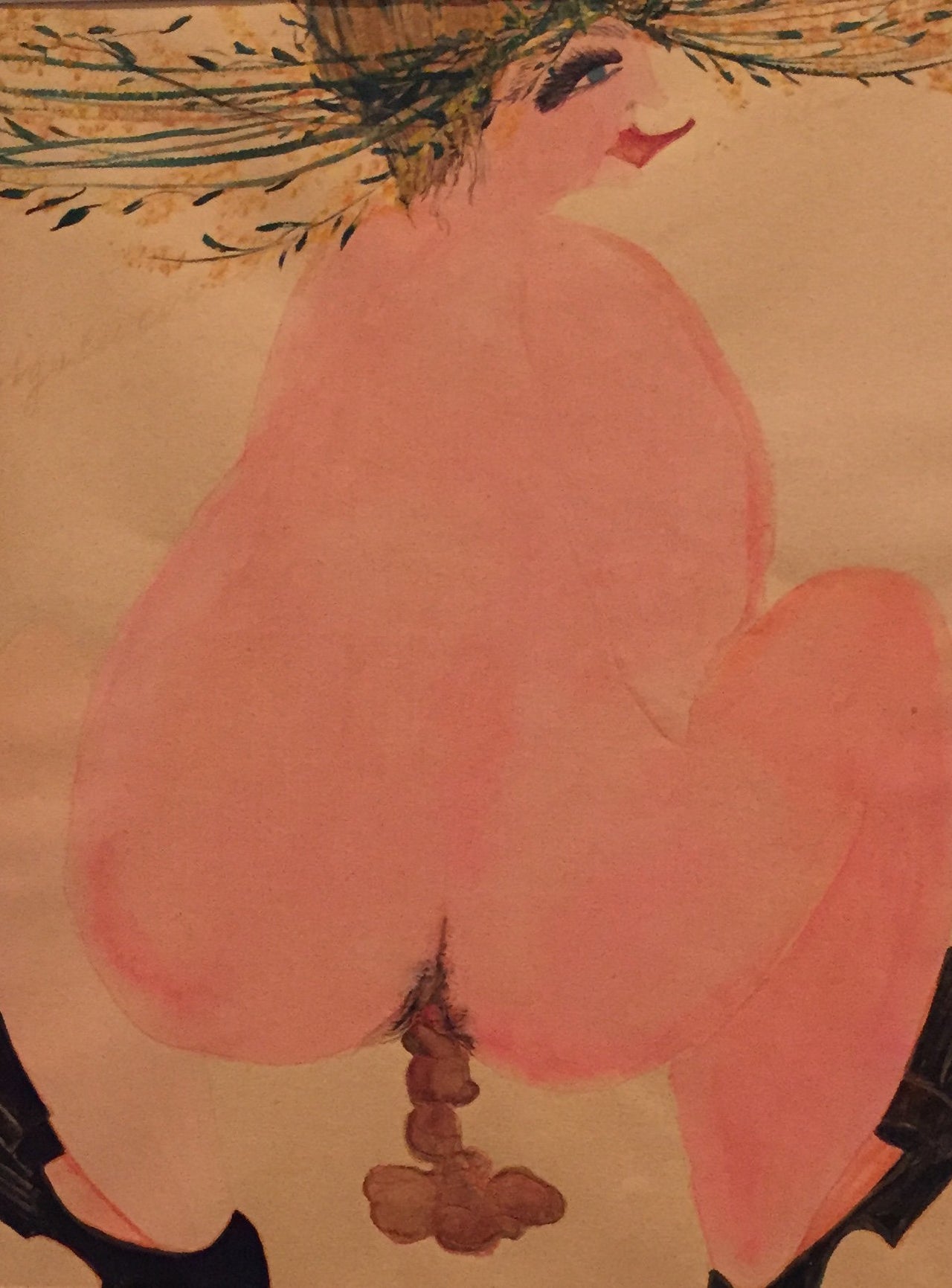 Today, it still qualifies as news when a "unlikable woman" appears on television. Yet decades ago, in the 1940s, Rama was pushing boundaries by depicting, in dainty watercolor, a woman sticking out her tongue while spreading her cheeks and taking a shit.
Throughout her life, Rama followed no "masters," accepted no instruction and adhered to no tradition. Her oeuvre is as loose and leaky as the innards of a dead animal. She preferred to work untrained and untethered, thus making art which which she believed "belonged to everybody," because "madness is close to everybody" ― male or female, man or beast. Sadly, she did not receive widespread acknowledgment for her work until she was in her 80s. Even now, she remains largely unknown and underappreciated, especially given the unorthodox and insurgent nature of her work.
In subject matter and style, Rama's work most closely resembles work made decades after her ― by artists working in film, music and television. A true pioneer of the monstrous feminine, Rama realized the brutality inflicted on women's bodies and minds and the seed of pleasure buried within that brutality. Embrace the depravity, she teaches, embrace the lunacy, embrace everything. When there is desire, even amidst unbearable suffering, there is joy.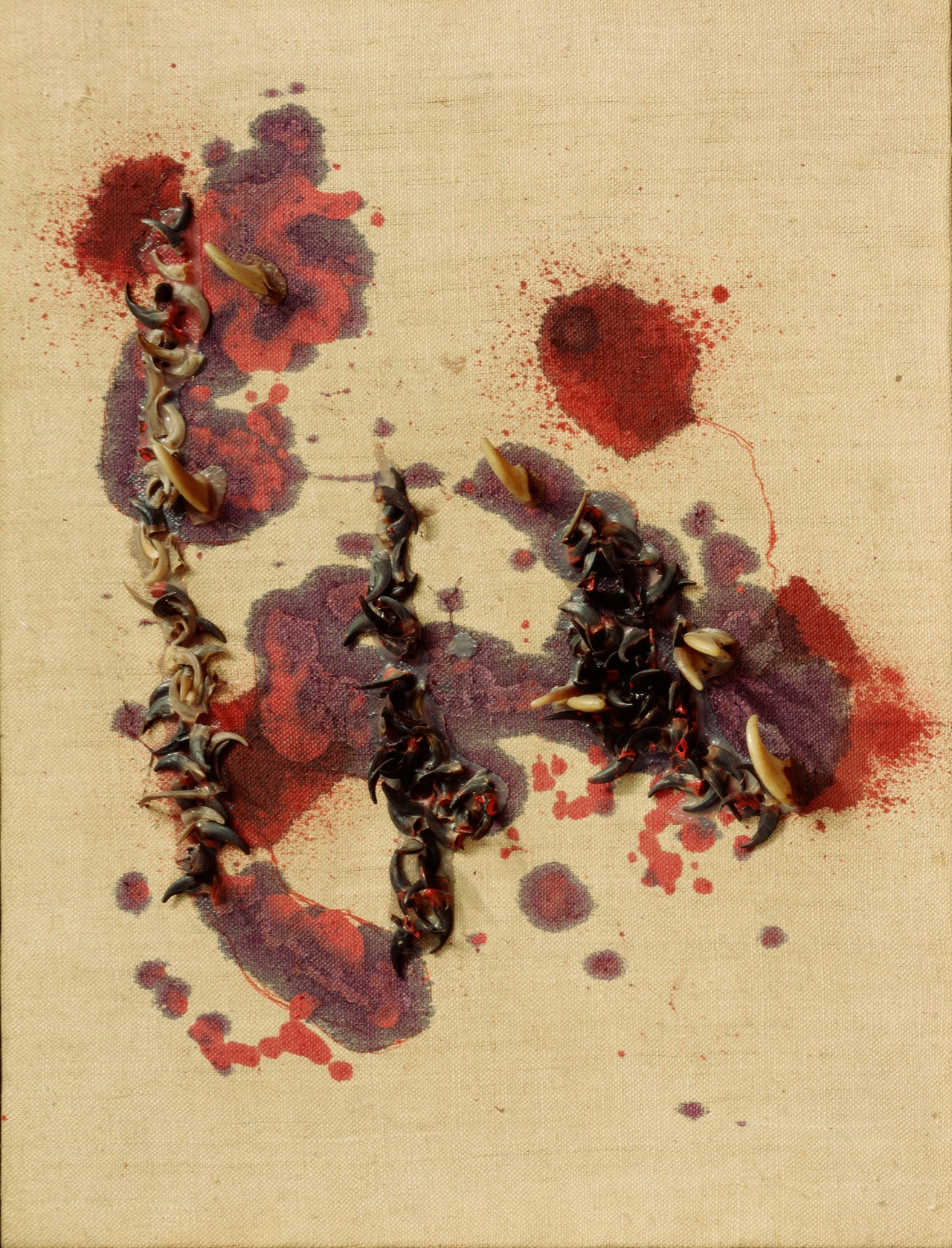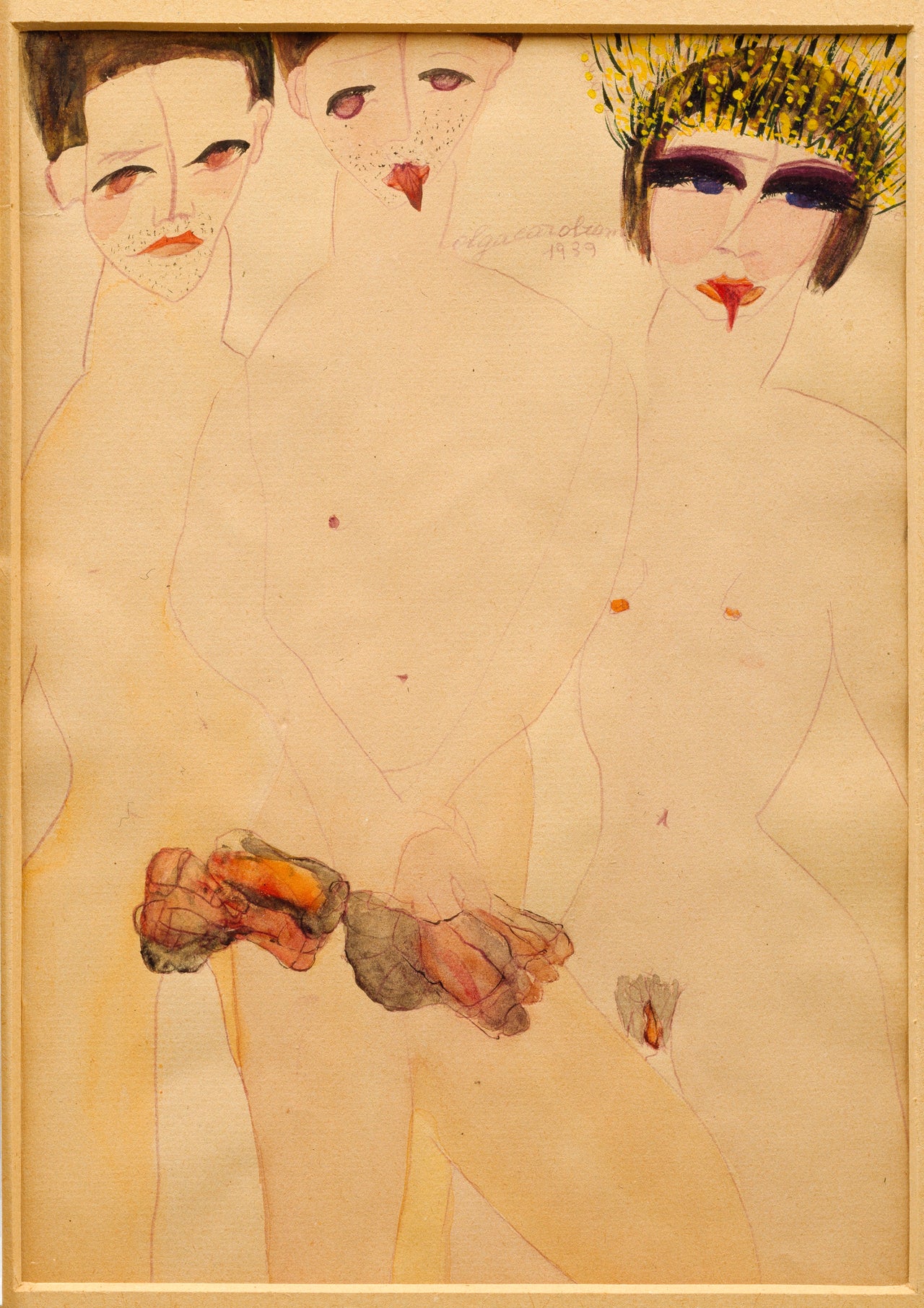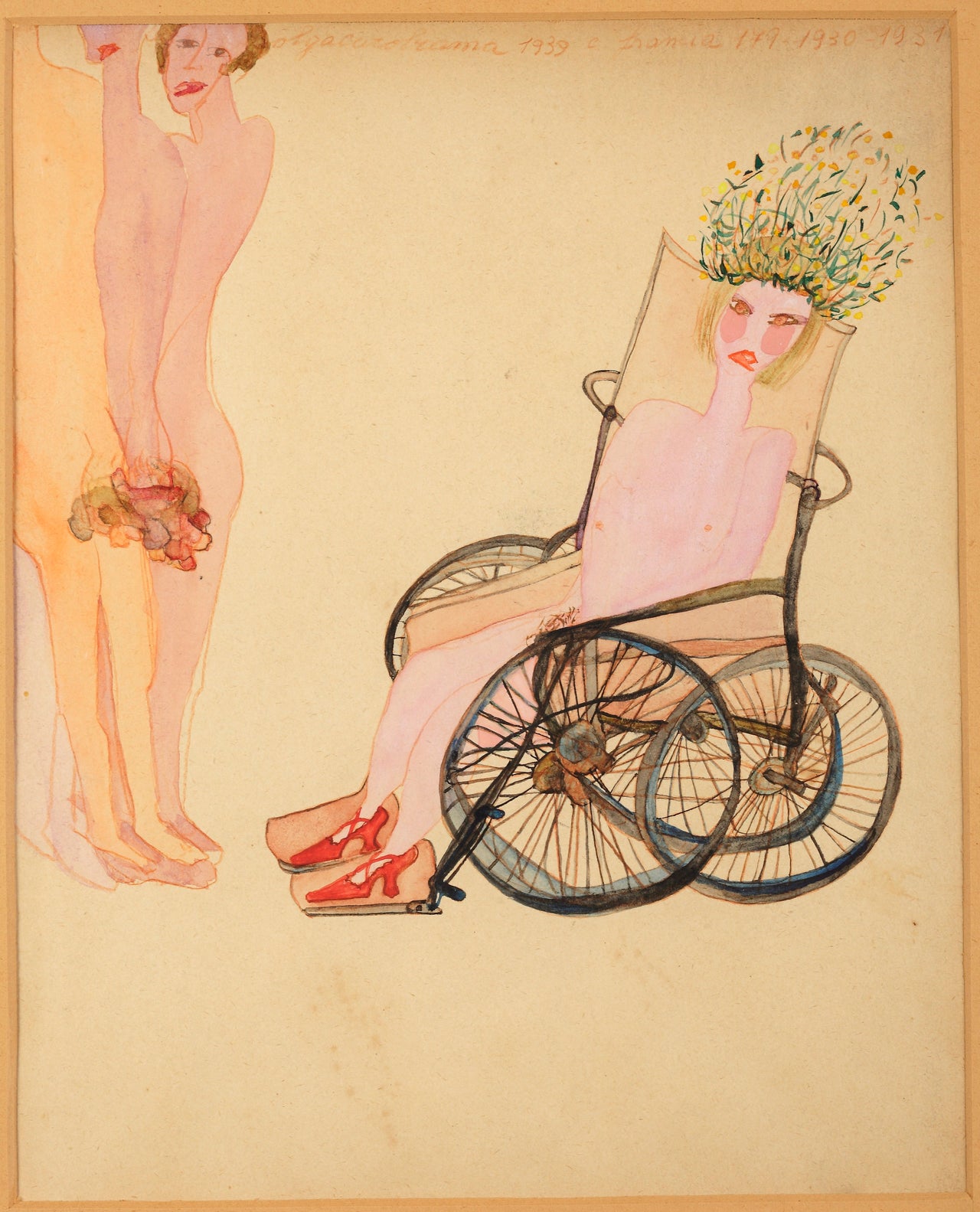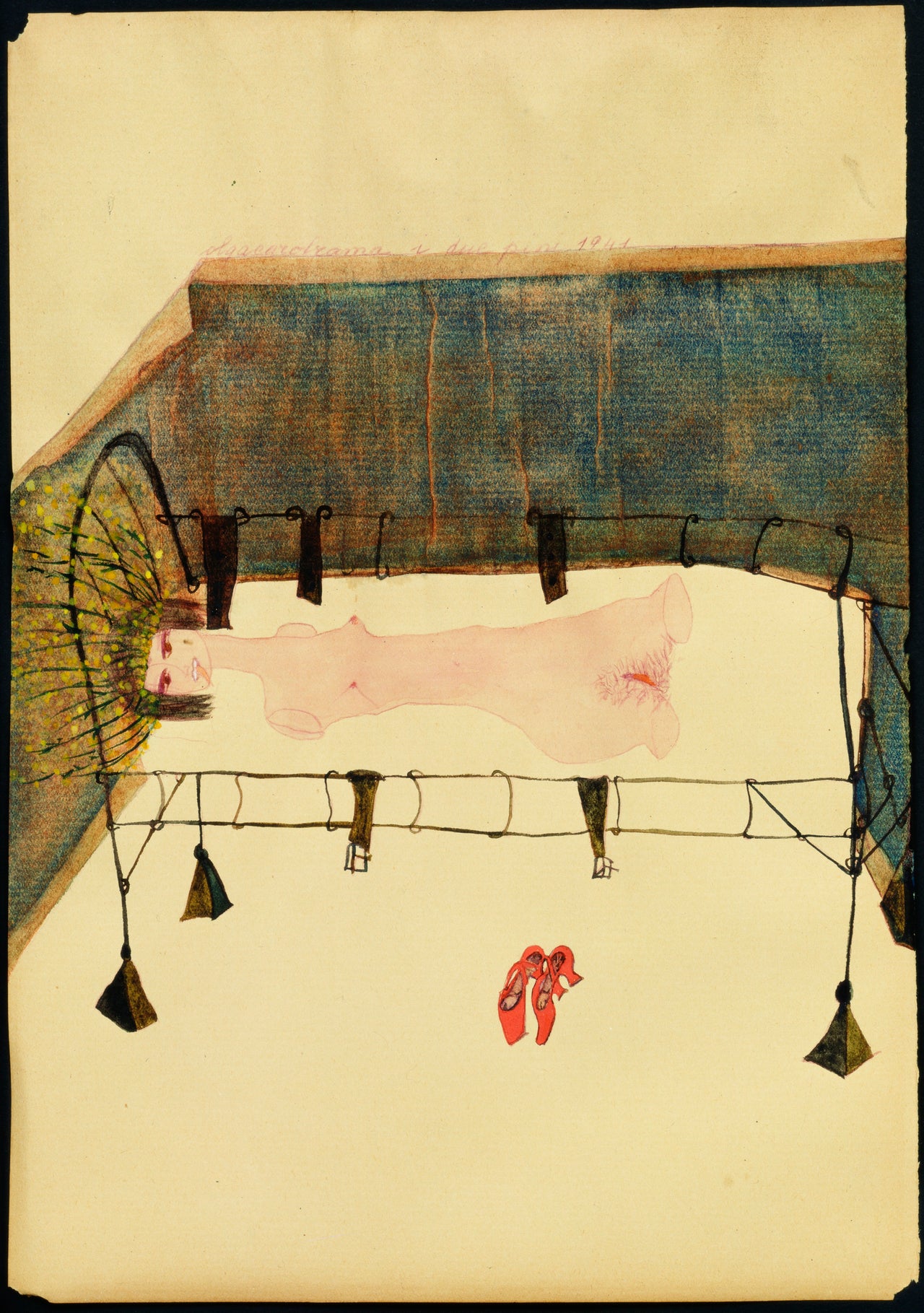 Popular in the Community