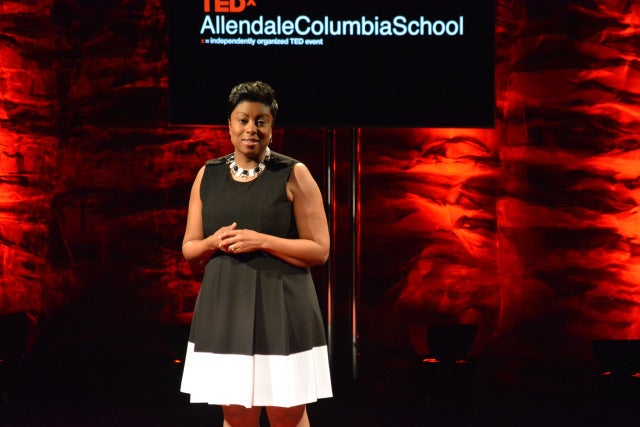 Carol Sankar is a high level business consultant and the founder of The Confidence Factor for Women in Leadership, which is a global executive leadership firm focused on diversity and inclusion initiatives for high level women. Carol has been featured at TEDx, The Steve Harvey Show, Bounce TV, Inroads, The Society for Diversity, SHRM, Huffington Post, Entrepreneur Magazine, Forbes and more. For more details, visit www.carolsankar.com.
1. How have you developed as a leader from your previous management positions at different companies to being President of the Confidence Factor for Women?
In retrospect, developing the Confidence Factor for Women has changed me personally and professionally. In my previous roles in middle management and with my other companies, I was far less sympathetic to the needs of women in leadership as I could not connect with the experience of fear in the workplace. I had high level accountability in my life at all times, mostly from very successful and confident men, who navigated me through most of the barriers in the legal and real estate industry. So, I was quite unmoved in the beginning.
However, leadership lacks the presence of women. There are few at the top, and the closer you are, the more you notice the disconnect between intention and action. That was when I started my first consulting business in 2008, but still experienced a huge belief gap with the women I worked with. It was frustrating, but I was committed to learning why women simply did not have the same mindset as my male colleagues. Hence, the Confidence Factor for Women was born.
This role has allowed me to listen more and develop solutions. It has taught me how to stop thinking that all women have access, and assist women to tap into their own confidence and lead without apology. These conversations and intimate thoughts have allowed me to see the value of effective mentorship outside of your comfort zone.
2) What are the highlights and challenges of your career? What advice can you share with young career women?
The greatest highlight of my career is how the market has responded to this movement and made several resources available to us to assist women leaders become part of the inclusion circle. I am so thankful to be blessed with the support of numerous corporations that are willing to ensure they begin to open up dialogue about gender diversity and the current talent pool, as well as business organizations, who are now understanding the importance of investing in women inventors. That has often brought tears to my eyes to recognize the wealth of tools at our access.
My best advice for young career women is to ask. In the beginning days of my career, I failed to ask and settled for what anyone told me was "normal." My inability in the beginning had me stressed as I was often the lowest paid and hardest worked employee in any company. Then, with effective mentoring, I became clear that no one would invite me into the room, I had to ask.
3) How does the mission of Powers Education speak to you and why do you think it is important for Powers Education to exist?
I believe Powers Education is a wonderful platform to get women excited about STEM. It is necessary to raise awareness about the decline of women in STEM professions and the importance of advancing more women academically and professionally through the process. The work that Powers Education offers to women is priceless.
I believe emPower is a great platform to promote gender diversity, while assisting women leaders to change the normative belief that science is "too difficult." Powers Education is simplifying the language so women can see themselves as future leaders in STEM. As a guest lecturer, I am often in rooms where women are dropping out of STEM due to the fast pace of the field. EmPower makes it easy to understand and supports the growth and development of gender diversity.
6) To follow that, what advice can you offer women who want a career in a Fortune 1000 company?
My best advice is start as a sponge in the beginning, then become the most valuable leader in the company. It will enable you to negotiate for more roles, responsibilities and compensation during your tenure.
7) What do you want to achieve in 2017?
In 2017, I want to continue to expand the Confidence Factor for Women in Leadership and commence my next volume of research for women leaders on the generational effects of the equal pay gap globally.
Related
Popular in the Community