Last time we oohed and ahhed over the artwork of songwriter/painter/epic multi-tasker Carole Bayer Sager she was focusing on portraits of high profile friends like Steven Spielberg and Steve Martin. For her newest exhibition at William Turner Gallery in Los Angeles, Sager switched tacks and painted the simple pleasures of popcorn, peanuts and the perfect PB&J.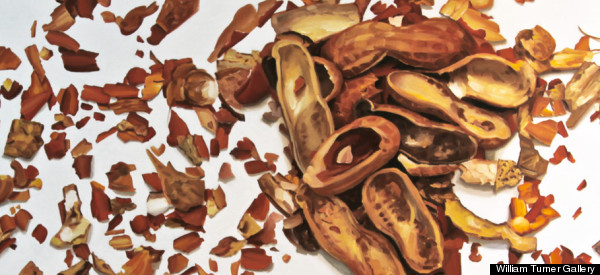 Before the artist took up painting she found fame as a singer-songwriter; over the years, she won a Grammy, an Oscar and two Golden Globes. Although she is primarily known for her musical work with megastars like Barbra Streisand, Liza Minelli and Michael Jackson, her paintings stand on their own, mixing a Pop-esque fascination with the banal and a classical allegiance to naturalism. Her close ups of our favorite snacks ooze with a delicious nostalgia that makes us long for the days of brown bag lunches.
Sager's upcoming exhibition is a refreshing break from the trends of the contemporary art movement, giving us the sensation of leaving hectic urban life behind for a comforting weekend at home. These paintings of yesteryear's favorite treats turn familiar snacks into hypnotic patterns as visually satisfying as they are delicious.
See a preview of the works below. Warning: they may give you the urge to snack.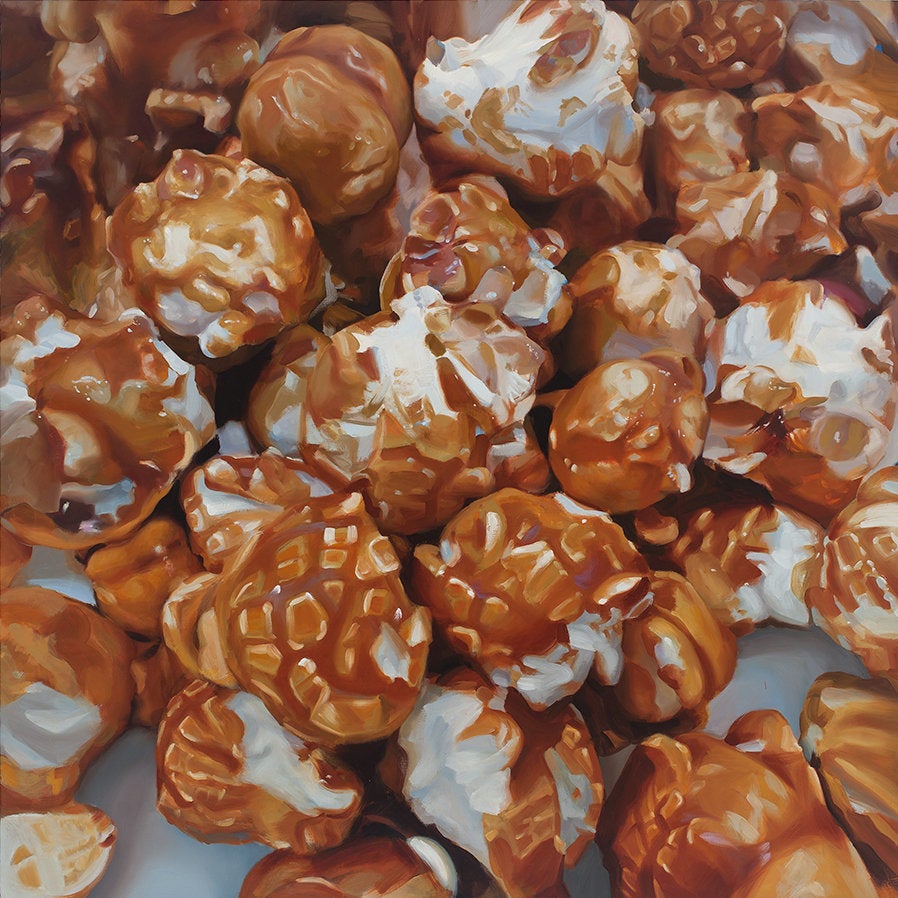 Carole Bayer Sager's "New Works"
Related
Popular in the Community