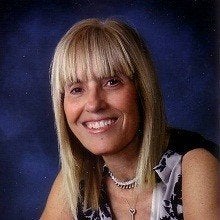 As CEO of Recreation World, Carole Sumner Krechman and her husband Sheldon owned and operated the Ice Capades as well as 22 ice-skating and roller-skating rinks around the United States -- including Wollman Rink in Central Park -- for several years until 1998. But then Krechman, who also was chair of the Board of Friends of the United Nations, received an inspirational call to action from then-UN Secretary Kofi Annan, who advocated for "a culture of peace, tolerance and nonviolence."
Her new goal? To teach young people how to use words instead of violence to resolve conflicts. Towards that end, she launched the Peacemaker Corps Association in 13 cities nationwide in 1999. Since then, the program has trained thousands of youths how to communicate peacefully.
Over the last several years, Krechman has worked with the shopping mall industry to secure donated space for training sessions; won funding from government agencies and foundations to create a curriculum to teach people about conflict, diversity, communication, tolerance, mediation, mentoring and community action; and identified potential youth leaders from public housing projects by working with the Department of Housing and Urban Development.
Huff/Post50 recently had the pleasure of meeting with Krechman, recipient of Encore.org's Purpose Prize fellowship in 2008 -- which honors extraordinary contributions in encore careers -- to talk about her extraordinary work and "second act."

HuffPost/50: First, tell us about your background. Where did you grow up and what did you want to be when you were a young girl?
I grew up in Los Angeles, born in 1944 just as the war ended. I just wanted to be liked. I played tennis and was good. As an only child my mother was very protective and she had a strong vision of who she wanted me to be. I got sick with polio when I was 12, and that changed my life. My parents moved away from my roots and planted me in Beverly Hills. I had a very privileged upbringing, but my mother always said that everything good one gets came with a price and that we needed to give back to those who were less fortunate. So when I got well I began to volunteer and raise money for causes. I had survived being deathly ill; I really believed that I could be invincible.
HP50: How did you get into the roller-skating business and why?

I was struggling as a business professional and as a single mom with two sons when a happy and smart client suggested that success comes when one focuses and specializes. I had a history and a like for sports and was a great architect, so I became an expert and won contracts to design active sports facilities for clients all over California and beyond -- bowling, skating, health clubs, ski centers. After a number of successful client projects, my family supported me to become the developer and owner of a sports entertainment business. After viewing many sites we selected a place in the south central part of Los Angeles, where there was no competition for entertainment and the property was available and cheap. Our first roller rink opened in 1979 and is still going strong under the original brand name, "World on Wheels," currently operated by AMF Corporation. From those years in that business and experiencing the world of poverty and hardship all over urban America, I learned much about families who live in urban America and what potential we have in this country that we discard every day. I would say that the years spent running that rink and meeting incredible families was the basis of my creating the Peacemaker Corps.
HP50: What was it like to own the Ice Capades?

The most fun enterprise I ever ran was Wollman Rink in Central Park. My company Recreation World Inc. was the parent company that owned The Ice Capades Chalets and held the contract to manage the day-to-day operation of the Wollman Rink, for [Donald] Trump, who owned the license. We had an additional 22 rinks across the country and a show that was in competition with Disney on Ice and Tom Collins [Champions] on Ice. This was the hardest business I ever ran, but again that operation put me in touch daily with millions of youths. We actually gave over 700,000 ice skating lessons annually. I sat for awhile on an advisory board for the Women's Sports Foundation. Just think about running a business with 1,000 employees, 90 percent part-time, open 24/7, 364 days a year and with teenagers driving an $85,000 Zamboni at midnight in a city that is 2,000 miles from headquarters. That was my life for over five years
HP50: Why did you launch Peacemaker Corps and when did this happen?

The year was 1996; I was chair of Friends of the United Nations, and the UN's 50th anniversary year had ended spectacularly. Our organization was an NGO PR arm that provided information to civil society from the United Nations and it was seeking a new direction under my young leadership of one year. Secretary General Kofi Annan gave his inaugural address to the General Assembly and called for a decade of peace and tolerance under his guidance. We adopted his call to action as our next decade of work -- to focus on peace and civility (I never liked the word tolerance, but it's a UN word). We created the UN Tolerance Award, which has been given out for the better part of 13 years to many famous peacemakers and tolerance leaders from around the world. The Friends of the United Nations continues to produce that event now and for the years after we spun off the youth focus component, which became the Peacemaker Corps.
After a decade of honoring dignitaries and diplomats for their peacemaking initiatives I wanted to reach into the youth market and create a cadre of peacemakers globally. It followed my business experience since, during the 90s, I ran one of the largest sports retail entertainment chains and had millions of youths as customers. So with the United Nations on board, and The Simon Property Group Youth Foundation offering venues in their shopping malls for the workshops, I went to Washington to obtain funding from the Clinton Administration. The White House sent me to HUD and Andrew Cuomo funded the launch through Welfare to Work funds.
HP50: How has Peacemaker grown and evolved since it was launched?

During the Bush [presidency] years our funding substantially dried up. So our leadership and board refocused the organization to become an advocacy force. Working with supporters in government and business we produced a number of events at the United Nations to raise the awareness of the escalation of violence. We now have expanded our reach through the use of social media, music, interactive events and our website to continue to educate a new generation of youths about our program. We currently offer the workshops free online, and our long-range goal is to stream these trainings through social media to every teacher in every classroom, so that our program can be learned by every student across the globe. We have the talent to create these videos and our new alliance with UNESCO and The Culture of Peace Foundation might help us get more worldwide visibility for our work. Then we will focus on sponsorship to produce these instructional videos.
HP50: And now you want to sponsor a screenwriting competition, right?

We have the opportunity to find a screenplay about the culture of peace that is so passionate from somewhere in our world that it will win our first prize. The competition has been included with the L.A. Greek Festival and Three Hispanic Film Festivals. The winners will be presented in Los Angeles this summer. (For more information go visit Shortsshowcase.com).
HP50: What's the ultimate goal you hope to achieve through all your efforts?

To help teach civility and bring peace into our global neighborhoods.
HP50: What do you do for fun in your spare time, if you ever have spare time?

I found this the hardest questions to answer. Tennis fills most of my spare time and, when I can, keeping in touch with my grandchildren.
Related
Popular in the Community