Amy Winehouse dressed as Frida Kahlo?
Argentinean artist Carolina Gallo created this striking image of the late English singer and song writer dressed as Mexican painter Frida Kahlo, with an emblematic unibrow and slight facial hair. The image closely resembles Kahlo's "Self-portrait with Thorn Necklace and Hummingbird." We're not sure exactly what the painting means, but some say the comparison between the two artists is obvious.
Michael Lopez of MTV Tr3s writes, "They were both immensely talented, fiercely original and gone from this world way too soon."
What do you think of the image? Pointless or poignant? Let us know in the comment section below.

PHOTO: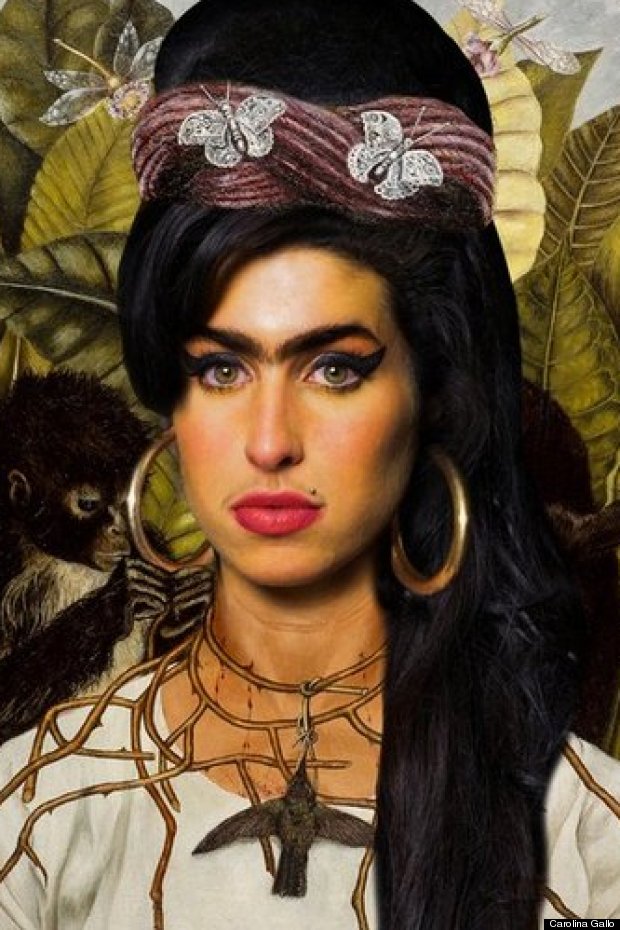 Popular in the Community