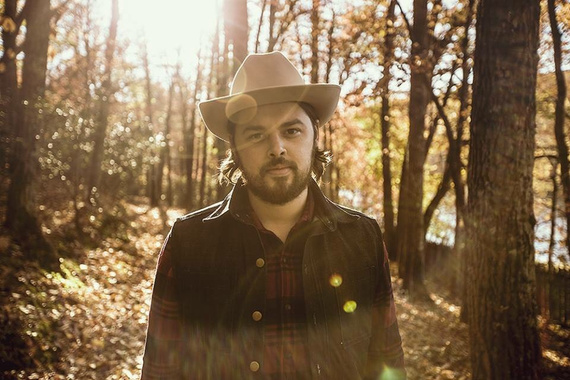 North Carolina native Thomas Wolfe famously wrote, "You can't go home again." But another native son of the Tarheel State, Caleb Caudle, is proving Wolfe wrong.
"Carolina Ghost" -- his latest album and some say his finest -- is a series of love songs about Caudle's home state. It's a solid collection that could bump James Taylor from his perch as the most famous crooner about the Old North State. It's that good.
The album is filled with musical postcards about longing, forgiveness and hope.
Caudle opines about the cotton fields, tobacco smoke, I-40, Shenandoah, the Blue Ridge and the red bird, among others, from a perspective that one can only get by leaving home and then returning.
Leave he did. He spent several years in New Orleans, a big focus of the stunning 2014 "Paint Another Layer On My Heart." But a phone call from his dad convinced Caudle to return home to Germanton -- a no-stop light Stokes County farm town just outside of Winston-Salem -- get sober and start working on what would become his newest compilation.
Nearly a year ago, Caudle stood outside the Millennium Center in downtown Winston-Salem after a playing a set with his band at Phuzz Phest and told me he was headed to Wilmington to finish laying down tracks for a yet-to-be named album that was "much more country" than anything he had done before. "Think Merle Haggard, Randy Travis and Waylon Jennings," he added, NOT the "bro-country" Nashville has been cranking out the past few years.
Last summer, I wrote on this blog about why I thought Caudle is the next Isbell. The combination of recent national media attention and Caudle's brutal touring schedule will hopefully make my prediction come true.
I would like, however, to amend what I said about Caudle becoming the next Isbell.
While Caudle has been compared to classic country stars as well as the more recent "outlaw" country musicians such as Isbell, Chris Stapleton and Sturgill Simpson, I think what makes Caudle's music worth listening to is that he can't truly be compared to anyone else. That's because the combination of his riffs, licks and words are so unique, he stands alone in a category that defies the pigeonholes of today's musical genres. Is he playing Americana? Check. Is it alt-country? Check. Is it classic rock? Check. Is it all of those things and more rolled into one? Check, check and check.
But don't take my word for it. Listen for yourself here.
Much has been written about "Carolina Ghost," which will be released by This Is American Music on Friday, Feb. 26. Much more will be following its release.
Calling all HuffPost superfans!
Sign up for membership to become a founding member and help shape HuffPost's next chapter