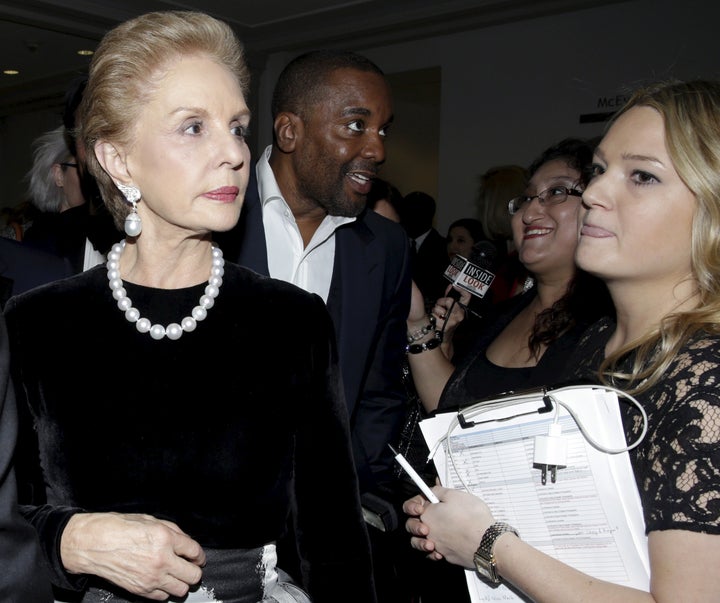 The 34-year-old nephew of fashion designer Carolina Herrera was found dead in a truck in Venezuela in a tragic kidnapping.
The bodies of Reinaldo Jose Herrera and business associate, 31-year-old Fabrizio Mendoza, were discovered Thursday in the back of a pickup truck parked on a road outside Caracas. Both men had been kidnapped while dining together at a Caracas restaurant earlier that night, and ransom was paid, according to Venezuelan press reports. The men were bound and shot in the head, reported Venezuela's El Cooperante newspaper.
The Venezuelan-born American designer — who has dressed first ladies from Jackie Kennedy and Laura Bush to Michelle Obama and Melania Trump (and designed Caroline Kennedy's wedding dress) — blasted the country's "Communist dictator" in an angry response to the deaths.
"The family and I appreciate your kindness," Herrera wrote in an Instagram post. "Our only hope is that the tragic assassination of our young nephew, Reinaldo and his colleague, Fabrizio, will serve to mitigate the terrible carnage and murders that are committed against our youth in Venezuela."
She added: "The electoral results must be respected. The Communist dictatorship must go."
Venezuela has one of the highest crime rates on the globe. "Venezuela remains one of the deadliest countries in the world with increasing violence and criminal activity in 2016, at times reaching unprecedented levels," warns the U.S. State Department.
The nation is currently battered by angry protests over economic strains and what many see as a power grab by leftist President Nicolás Maduro, who has jailed his opponents, cracked down on demonstrators and delayed elections.
Herrera has lived in Manhattan for almost 40 years. 
REAL LIFE. REAL NEWS. REAL VOICES.
Help us tell more of the stories that matter from voices that too often remain unheard.