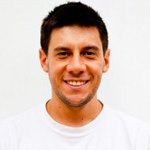 This is a guest post by David Auerbach, co-founder of Sanergy, based in Nairobi, Kenya. Sanergy is a Segal Family Foundation partner.
On World Toilet Day in 2011, Caroline Mueni, a resident of the Mukuru Kwa Njenga slum in Nairobi became Sanergy's first Fresh Life Operator. She was determined to tackle a challenge that can't wait to be solved: 8 million people in Kenya's slums lack access to a good toilet. 95% of human waste in Kenya is not treated - ending up in rivers and the soil, causing both environmental damage and a massive public health risk.
This has a disastrous social impact: approximately 17,000 children die each year in Kenya due to diseases caused by inadequate sanitation. The economic impact is equally destructive: $365 million is lost every year in productivity to the Kenyan economy.
For Caroline, she saw these statistics in a much simpler light: her neighbors were getting sick, her community was becoming increasingly polluted, and she had to worry when her kids walked over 100m through unsafe areas to community toilets.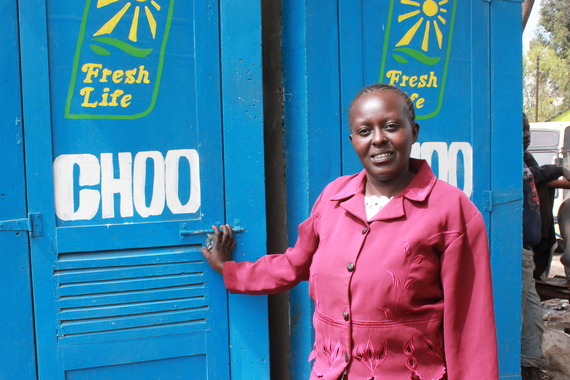 Caroline could have waited for sewers, but these serve barely 10% of people in a typical sub-Saharan African city. And she knew that densely built-up yet neglected areas like slums are the last parts of these cities to receive such infrastructure. She could have waited for an aid-based organization to raise the funds to build a toilet that would be convenient and close to her. But who knew when that would happen. Caroline did not want to wait any longer.
She invested her hard-earned savings from running a small grocery stand into providing hygienic sanitation to other residents who were very willing to pay for dignified, hygienic sanitation. After all, they had already been willing to pay for filthy pits and distant community toilets. She also now had a hygienic toilet near her home, cutting down on sanitation-related diseases and letting her sleep at night knowing her kids didn't have to walk far.
Over the last three years, Caroline has built a steady business. Indeed, on this World Toilet Day, November 19th, Caroline decided to invest into two additional Fresh Life Toilets to serve even more residents!
I would urge my fellow community members to join the Fresh Life business because it provides a good income and helps in cleaning up Mukuru.
Caroline does not do this alone. It takes a city to service the city with sanitation. This is why she has partnered with Sanergy, which I co-founded in 2011, whose local team offers her business support, training, marketing and regular waste collection services. Sanergy takes that waste out of the community to a centralized facility where it converts the waste into valuable by-products, such as organic fertilizer, which boosts agricultural productivity for Kenyan farmers.
To date, Sanergy has launched a network of 575 Fresh Life Toilets - all in Nairobi - which are run by a network of 274 Fresh Life Operators, who serve 26,000 people with hygienic sanitation for the very first time. Sanergy collects over 50 tonnes of waste each week, which is safely being removed from the community. All in all, Sanergy's work has created nearly 600 jobs in a community where 67% of people are without a steady source of income.
On this World Toilet Day, we celebrate not just the toilet, but rather the people like Caroline who are building healthier and more prosperous lives for themselves while creating systems to ensure that all people in Kenya gain access to hygienic sanitation forever.
Join #WorldToiletDay and help the 2.5 billion people that lack access to improved sanitation. Caroline Can't Wait and #WeCantWait! Follow us on Twitter and join the movement.
Related
Popular in the Community