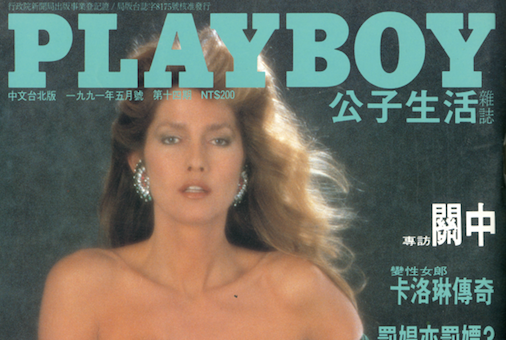 The late adult entertainment business mogul, who died at the age of 91 on Wednesday, was revered by some for breaking boundaries and despised by others for enforcing them. But no matter ― or perhaps because of how ― controversial Hefner was, the internet couldn't stop talking about him this week.
Caroline Cossey, a supermodel whose career was thrown into chaos when tabloids outed her as transgender in the early '80s, has her own take on Hefner.
After her outing, with her career and personal life in shambles, Cossey had lost hope for a comeback until Playboy offered to shoot her for an upcoming issue. Even then, the project almost never got off the ground due to transphobia but Hefner eventually stepped in and Cossey considers his actions to be emblematic of genuine trans allyship at a time when it was still rare to find allies, much less one as influential as Hefner.
"Mr. Hefner once said that life is too short to be living someone else's dream and I think it spoke loudly of how respectful he was of the individuality of others," Cossey told HuffPost. "He certainly was with me."
Earlier this week HuffPost asked Cossey to share her story about how the Playboy founder helped her when no one else would. Read it below and then head here to learn more about Cossey's life.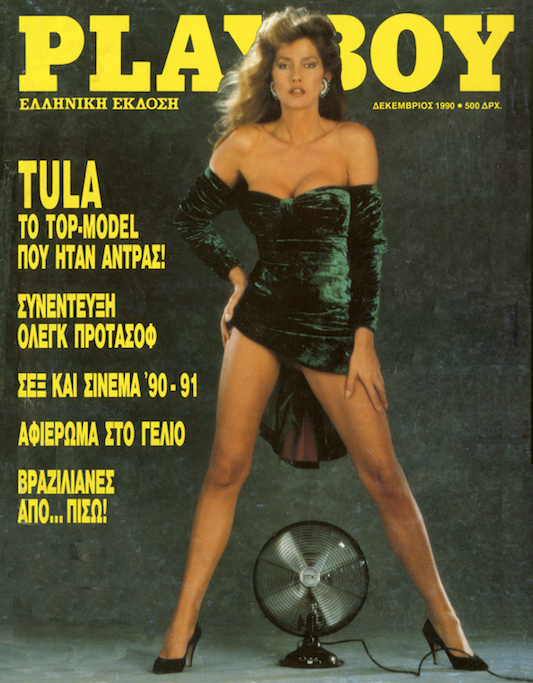 I had taken my case to the European court of human rights in the '80s because trans people couldn't get their birth certificates amended or replaced after gender confirmation surgery. We couldn't legally marry. If I had been sent to prison, it would have been a male prison and on and on the list went.

Consequently, as a result of the lack of protection in those days, I had fallen prey to the press who had outed me. It destroyed my career as a successful international model. My agent at the time suggested reaching out to Playboy to see if they would be interested in doing a spread with me as I was out to prove that trans people can be sexy and attractive. I had previously been featured in Playboy as a Bond girl without anyone knowing my past. The second time could be part of my activism and visibility that I was heavily involved with.

They were very eager so we shot the spread and cover and did the full interview. It was just about to go to print when they called to say the whole lot had been shelved. A major US company threatened to pull millions of dollars in advertising if Playboy featured me. I was extremely disappointed. I was told Hugh had argued hard for me but at the end of the day no one could afford to lose that sort of endorsement fee so I sadly understood why it didn't go ahead.

Mr. Hefner, however, had continued to follow my activism which included doing chat shows and interviews around the world. Months passed and then he invited me to the mansion to discuss things face to face. I obliged and after telling him my story, he was visibly moved and had great empathy for the challenges that I had endured and was still facing. He then did an incredible thing for those times. Despite the enormous pressure he was under he decided to go ahead and run the spread as a feature in the US and worldwide and essentially became an ally for trans visibility and awareness.

Playboy, a magazine showcasing nude, beautiful, sexy women was an incredible platform to show trans people are no different. Understand this was all prior to the internet. There is so much ignorance in the world today regarding trans people. It was one thousand times worse back then. There's just no comparison. The worldwide reach of the photos and feature had significant impact in changing erroneous preconceived ideas that a lot of people had about the trans community. I featured on Playboy magazine covers worldwide and the impact was huge on our acceptance ― I thank Hugh for that. ― Caroline Cossey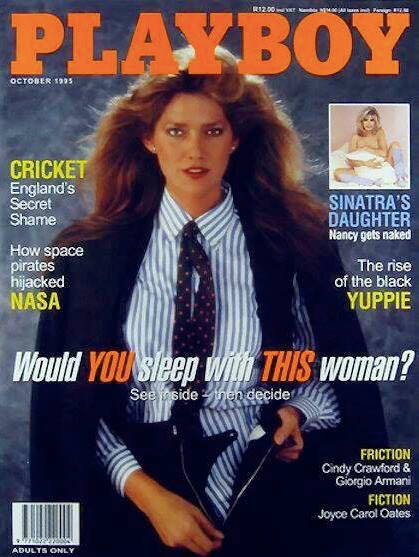 Support HuffPost
Every Voice Matters