The New York Post reports that model Caroline Louise Forsling is suing Estée Lauder for $2 million after its brand Origins used her photograph to promote Plantscription, an anti-aging skin-care product for women between 45 and 60 years old.
Forsling, 35, took a few test shots while wearing minimal makeup for a Lauder hair-care product last year and claims she didn't know that one of the pictures would be used as the "Before" half of the advertisement, much less (allegedly) Photoshopped to make her look older. The Post writes:
"Defendants did not disclose in the Plantscription ad . . . that Forsling never used Plantscription, that Forsling is not aged 45-60 or that the so-called 'dramatization' of the product did not result from the use of the product by Forsling, but rather reflected [their] manipulation of a photograph," the suit notes. The suit seeks a court order "barring defendants from any unauthorized use of Forsling's image or likeness," and money damages for the company's "false advertising and deceptive acts."
Estée Lauder wouldn't comment for the Post or The Daily Beast, which adds, "For anybody who knows anything about advertising, the fact that this ad is a farce should be no surprise. Nor should the use of photo retouching to create a digitally-altered before and after. But for a 30-something model once featured on the cover of Sports Illustrated, to be shown without makeup in an anti-aging ad aimed at women two decades older is nothing short of career suicide."
Forsling is best-known for her commercial work with Clairol, Michael Kors, Tod's and J.Crew, walking the runway for Chanel and Ralph Lauren and posing for the 1998 Sports Illustrated swimsuit issue.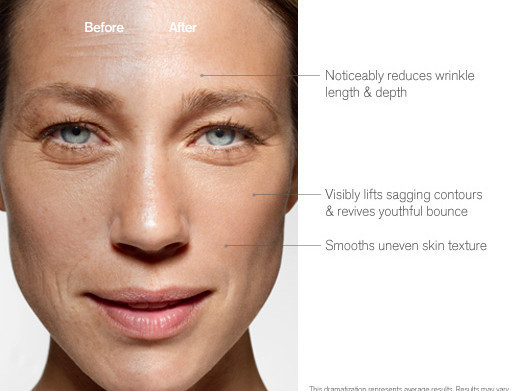 We believe that's Forsling, second from left, in December 2010: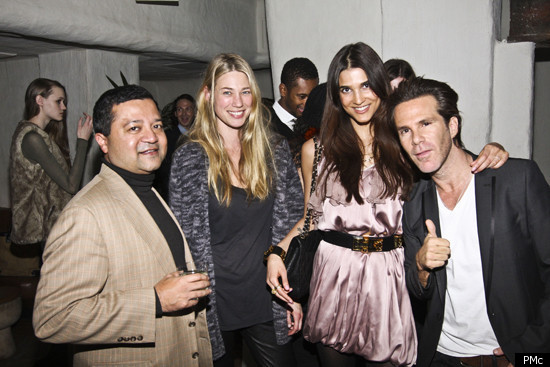 Related