Warning: This article contains many images of butts. Many indeed.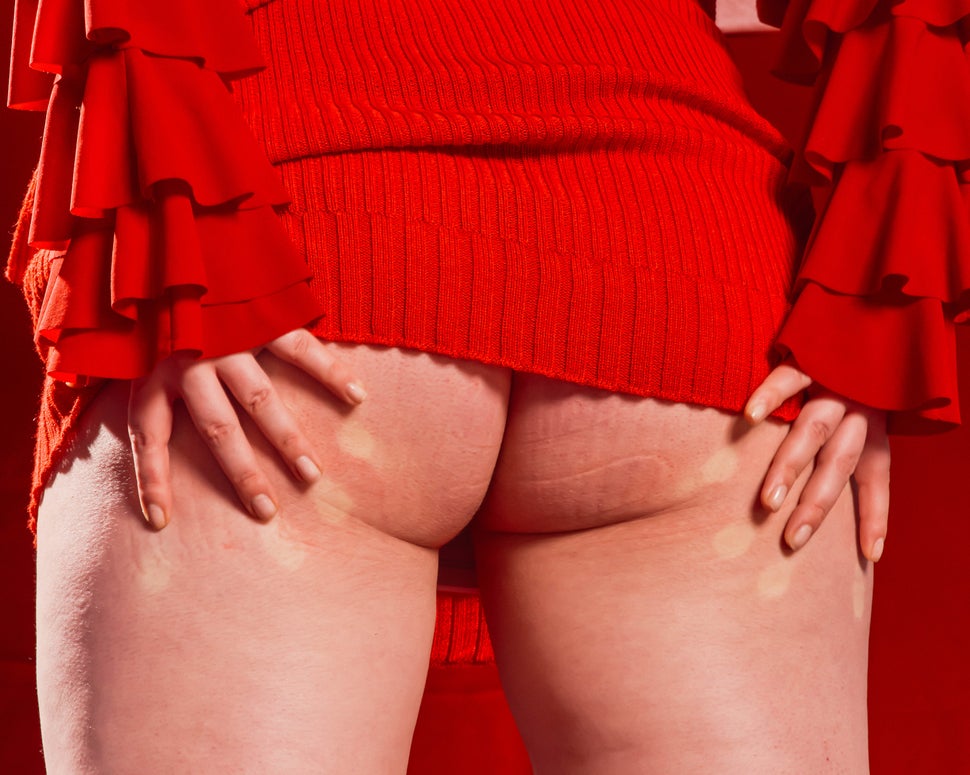 The Fader magazine recently recruited New York-based photographer Caroline Tompkins for a very serious mission: they needed butt photos and lots of them.
The photos were meant for the magazine's Love & Sex issue, specifically a piece called "What a Butt Wants," filled with ass-centric wisdom from experts including a personal trainer, an acupuncturist, and a licensed esthetician.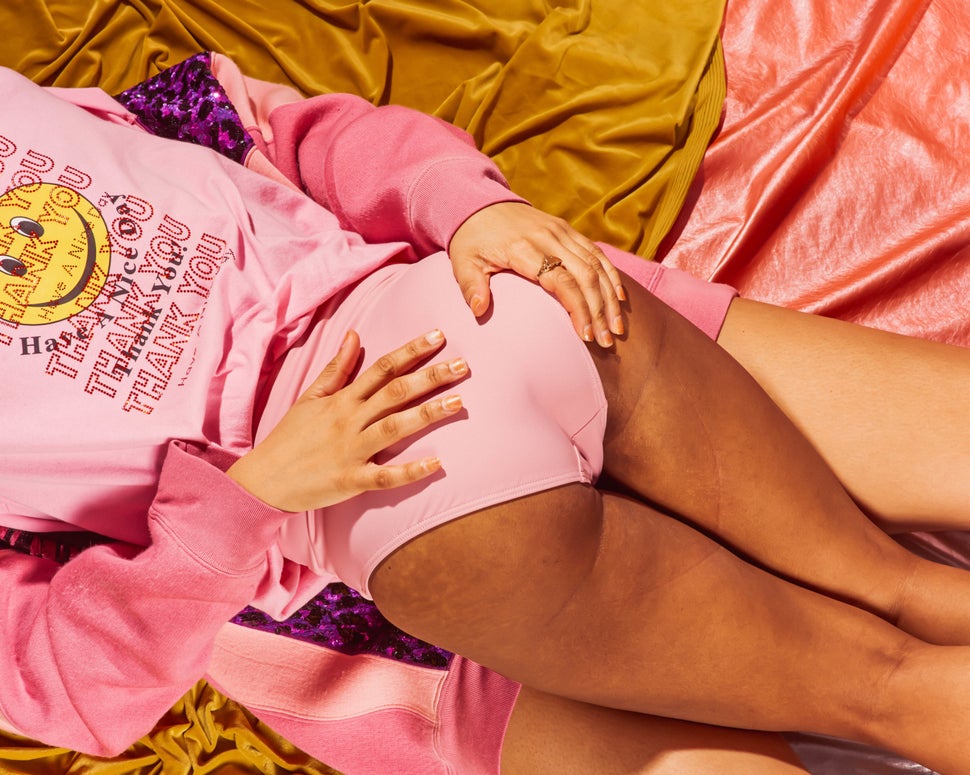 Tompkins worked with Fader's photo director Emily Keegin and fashion editor Shibon Kennedy to create the series, aptly titled "Butts," featuring a gorgeous melange of derrieres mugging for the camera.
The series breaks with the exoticizing male gaze often employed by mainstream culture. Instead of privileging a "Platonic Ass," Tompkins pictures a variety of rears from individuals of all ages, races, genders and sizes. Butts are flat and fat, furry and bare, shiny and matte ― the list goes on ― proving that butts are not a hot commodity or a passing trend, but a real, smushy, sexy body part that deserves love and attention. 
"[Fader] presented [the series] as one part fashion, one part service (how to make your butt happy), and one part just cool sexy butts," Tompkins explained to website It's Nice That. "I've been making a lot of personal work about female desire and sex lately, so it was super flattering for this assignment to become an extension of that."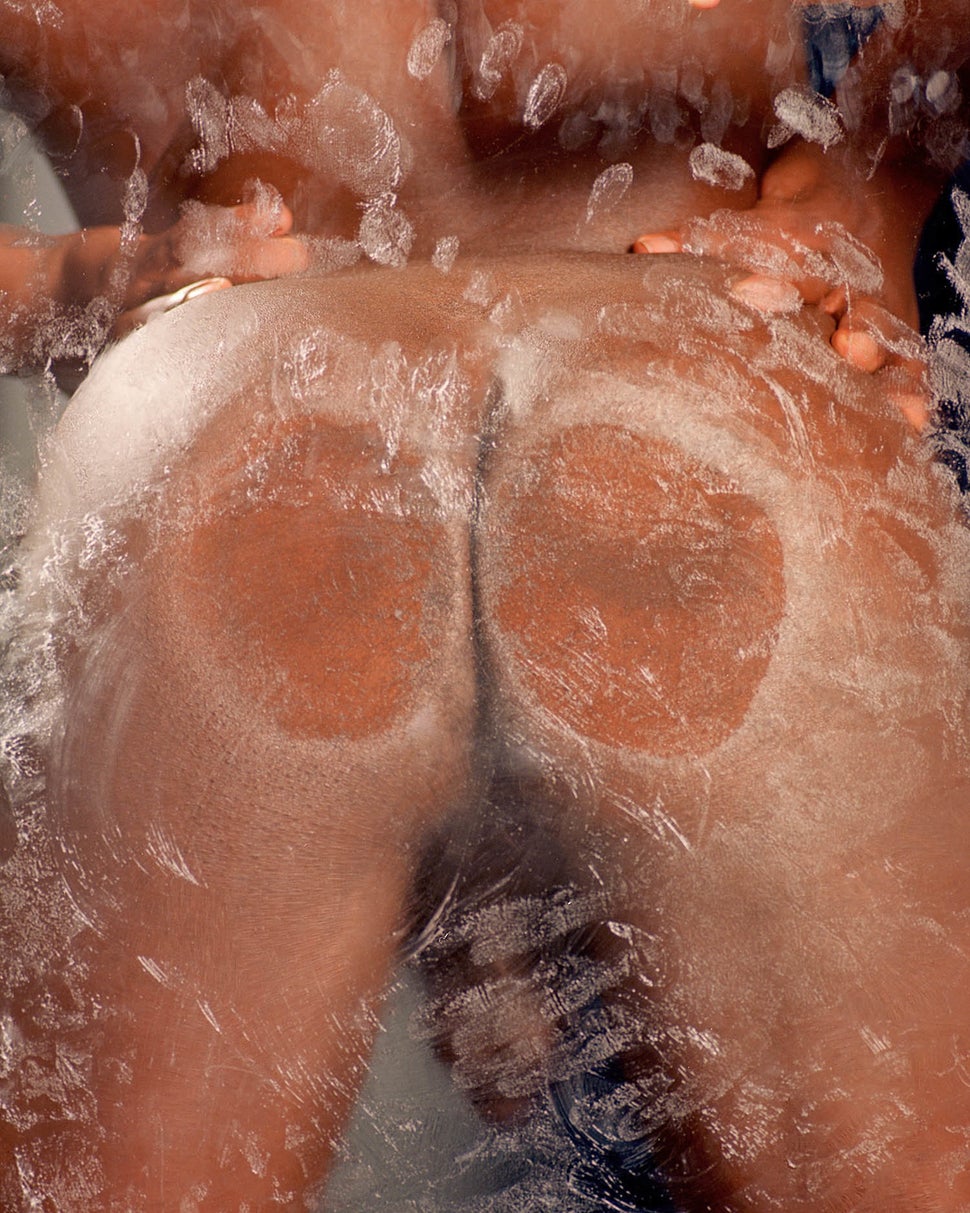 Tompkins asked friends and people she spotted on Instagram to take part in the shoot, enlisting a total of 12 models to rock 29 looks. "I got a lot of cool butt pics texted/emailed to me that week for sure," she wrote in an email to The Huffington Post.
"We were mostly looking for variety ― size, shape, color, hair/no hair, etc. We were also really happy to get a couple in the mix, as we didn't want to ask anyone to get down and dirty in anyone else's butt unless they were already dating each other, you know?"
For the shoot itself, Tompkins took inspiration from artists including Whitney Hubbs, Collier Schorr, Jo Ann Callis and Harry Callahan, as well as snapshots culled from amateur porn archives.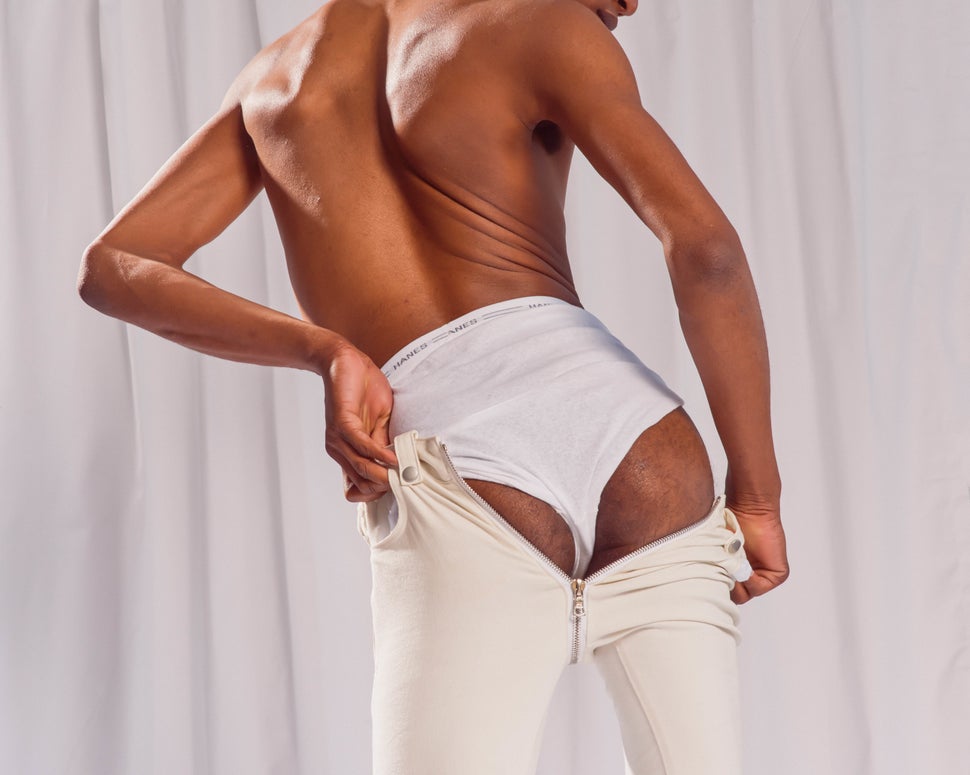 The resulting spread features butts in pants, butts in skirts, butts in thongs, butts in the buff. There are also butts in leggings, butts in fishnets, butts with tattoos, and butts pressed against glass. A true visual butt buffet, the playful series lives where sexy meets silly, the two juxtaposed like cheeks on a rear. 
The images perfectly compliment Fader's fruitful guide to butt love and maintenance. "My favorite is the last part about buttocks sugaring," Tompkins added. "That's all I'm going to say because y'all should check it out. Also, if you're wondering how we made the butts shiny, it's mostly baby oil and Vaseline."
Calling all HuffPost superfans!
Sign up for membership to become a founding member and help shape HuffPost's next chapter
BEFORE YOU GO