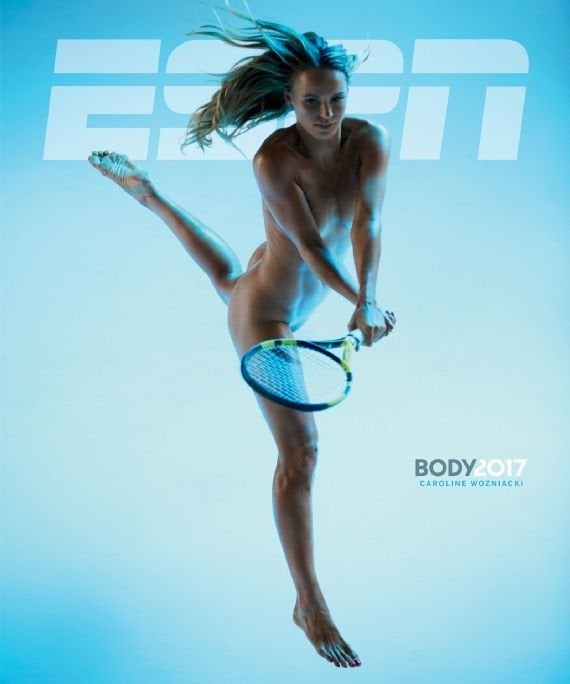 "I think I've heard a bit of everything from people," she said. "Focus on your sport, you know ― train harder, you do too many shoots, you think too much about your looks. But people don't know how much effort and work we put into this."
Despite the harsh words, the Danish tennis champion says she always stays focused on one thing: dominating her sport. All that matters to Wozniacki is getting her body in the best shape possible ― even if it took her a little while to love the incredible body she has.
"I think when I was younger I used to be a little more insecure because I had more muscles than, you know, the models, or you know the skinny girls you see on the street," she told ESPN. "But at the same time I think I grew up to really love my body and the strength that I have."
Wozniacki added, "I have a strong core, I have abs, I have a butt and I have thighs, because that's what I need to be able to run fast and sustain the power out there when I play against the other women."
The HuffPost Lifestyle newsletter will make you happier and healthier, one email at a time. Sign up here.