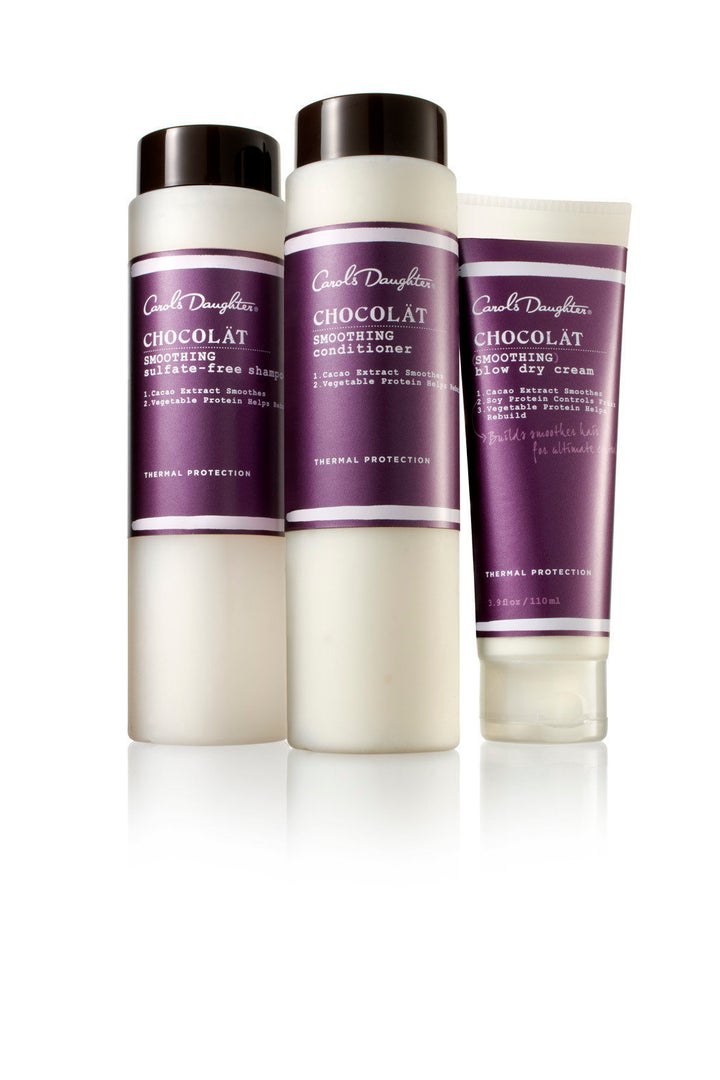 The 3-step collection (Smoothing shampoo, Smoothing conditioner and Smoothing Blow Dry Cream) of sulfate-free products is designed to physically rebuild hair structure from the inside out. Whether you chemically treat your hair of have natural tresses, the products will work on all hair types.
Lisa Price, the company's Founder and CEO, was inspired by a cup of smooth hot chocolate when dreaming up the products.
And don't worry about smelling like a chocolate milkshake. Although Cacao extract is an active ingredient, the products have a "chocolate floral scent," Price told BlackVoices. There are hints of Ylang, Iris and vanilla to help round out the sweet chocolate base.
"It's a very wonderful experience when you're blowing our your hair to have this chocolate floral thing going on. Usually you just smell hair when you blow out your hair, but with this you have a really great sensory experience in the shower and out of the shower," Price adds.
In celebration of the company's foray into the smoothing category, they have tapped Bibby Garcia as the expert blow-out stylist for Carol's Daughter. Garcia is hailed as the best Latina hairstylist in America by Latina magazine.
"Bibby is a perfect fit for the brand and emblematic of the Carol's Daughter woman," says Price.
The idea of the "Carol's Daughter woman" has expanded quite a bit in recent months with the signing of Solange Knowles, Cassie and Seltia Ebanks as spokeswomen for the brand. The company has broadened its view of what it means to be a woman of color and reflecting that in their branding and advertising.

Popular in the Community