"A lot of politicians know it's the right thing to try to fight for something to save lives," said McCarthy in an appearance on NBC's Meet The Press. "They don't have a spine anymore. They pander to who's giving them money."
"It just brings you back to a place most victims don't want to go to," McCarthy said. "But incidents like this and knowing what the families are going to be going through, not only today and tomorrow but the weeks down the road."
Other politicians have joined McCarthy in calling for more action toward tightening firearms restrictions. In the wake of the Aurora, Colo. tragedy, Sen. Frank Lautenberg (D-N.J) is prepared to renew efforts toward a bill that would limit the availability of high-capacity gun magazines.
"The president has spent the last three years trying to avoid the issue, or if he's facing it, I don't know of anybody who has seen him face it," Bloomberg said on CBS' Face The Nation.
Bloomberg added that Romney has "apparently changed his views," pointing back to his time as Massachusetts governor where a ban on assault weapons went into effect.

Before You Go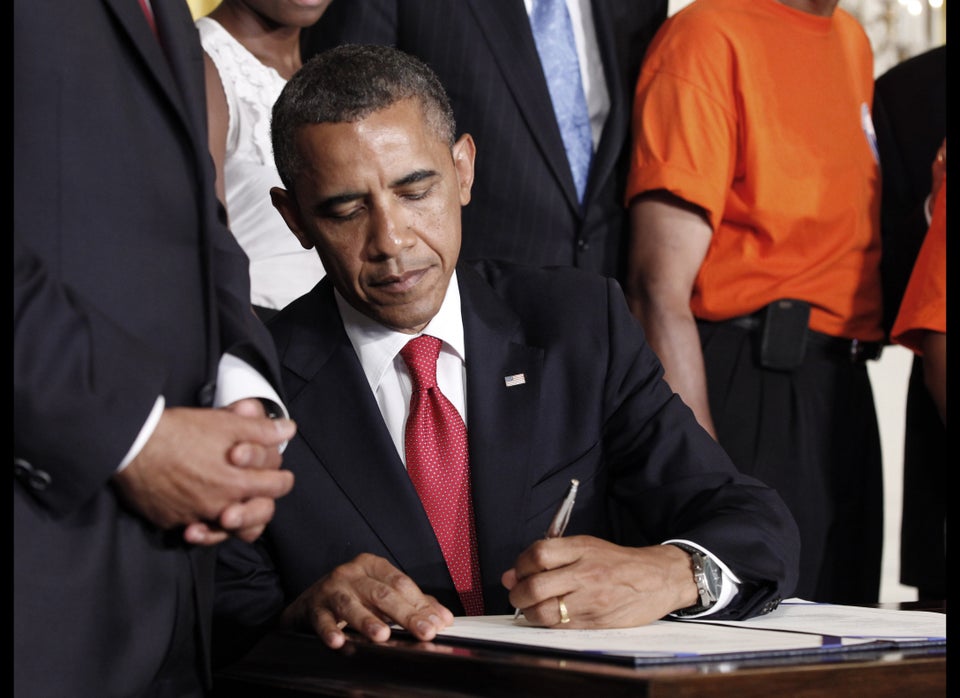 Politicians React To Colorado Shooting
Popular in the Community