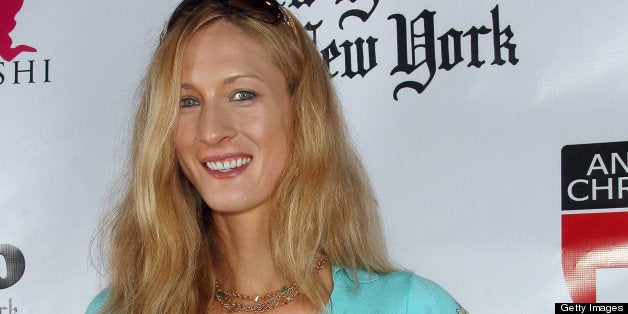 Jason Collins' ex-fiancee and longtime girlfriend, Carolyn Moos, opened up about her ex coming out and revealed that she was shocked to learn he is gay.
"It's very emotional for me as a woman to have invested [eight] years in my dream to have a husband, soul mate, and best friend in him. So this is all hard to understand," Moos told TMZ. "I care about [Jason] tremendously and only want the best for him. I want Jason to be happy for a lifetime and stay true to who he really is, inside and out."
"I had to sit down," Moos, now a personal trainer and nutritional consultant, told ESPN. "I was shocked. There's no words to really describe my reaction. ... But this does alleviate some of the pain. … I'm so happy for him. He deserves to live the life he wants."
In his coming-out editorial for Sports Illustrated, Collins said he had lived a lie, writing: "When I was younger I dated women. I even got engaged. I thought I had to live a certain way. I thought I needed to marry a woman and raise kids with her. I kept telling myself the sky was red, but I always knew it was blue."
"Calling off the wedding was obviously a tough decision but it was the right one because I knew I wasn't getting married for the right reasons," he said.
Popular in the Community