Meet Fury 325. We're nervous just looking at it.
With a peak of 325 feet, the Fury is 20 feet taller than the Statue of Liberty at its tallest point. It travels as fast as 95 miles per hour and twists along 6,602 feet of track. And don't forget about that little 81-degree drop that will definitely make you lose your breath.
Check out the first test run of the Fury below:
Fury 325 opens on March 27 to Carowinds season pass holders and on March 28 for everyone else.
Do you have #FuryFever yet?
Related
Before You Go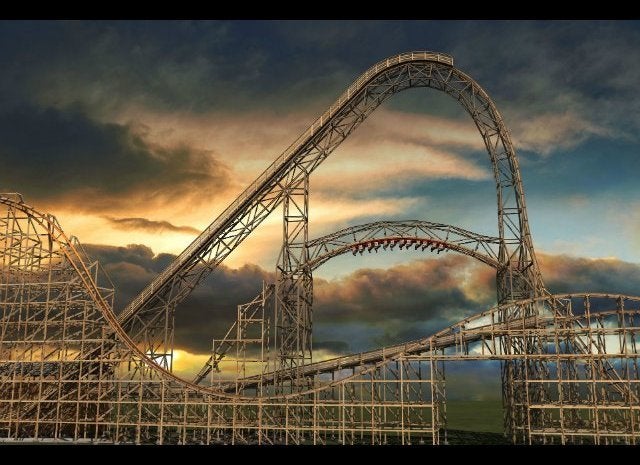 The Biggest and Baddest Roller Coasters in the World