Cleaning out your closet is one of the best feelings in the world, but what if (selfishly) there are a few clothing items you just can't let go of? You can't wear them, you can't throw them out... but you can weave them into a beautiful piece for your home.
Or rather, hear out "Carpet of Life," a company that will make you a personalized carpet from pieces of your wardrobe. While the customer provides the general outline -- like color, style, size and some of the materials for the rug, like an old pair of jeans -- part of the process means the design isn't totally predictable.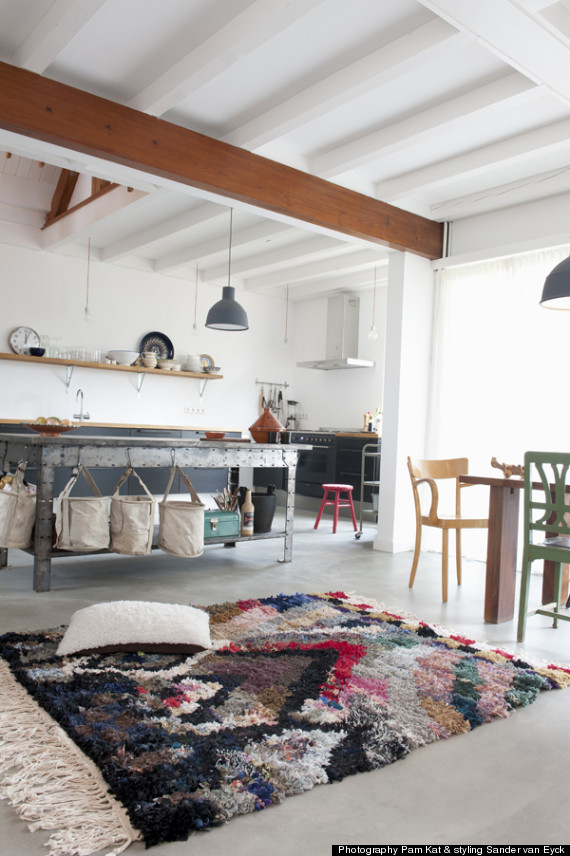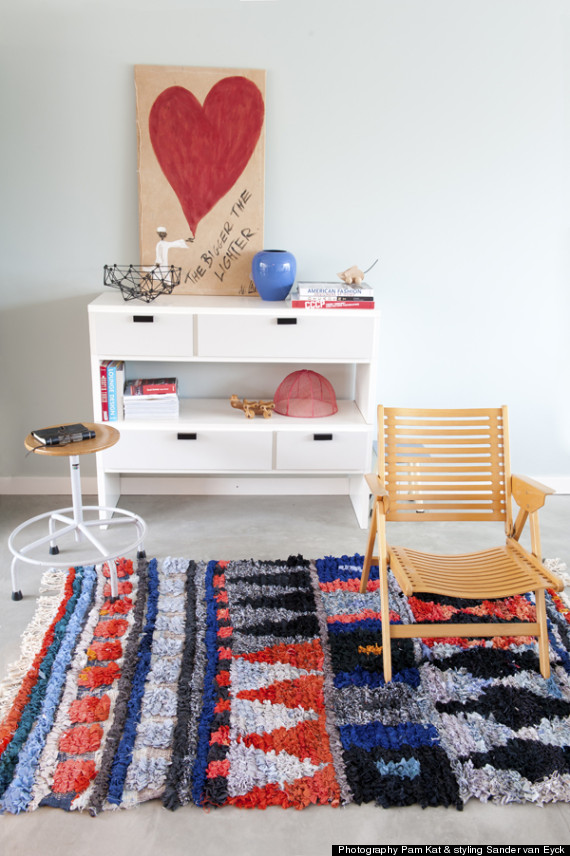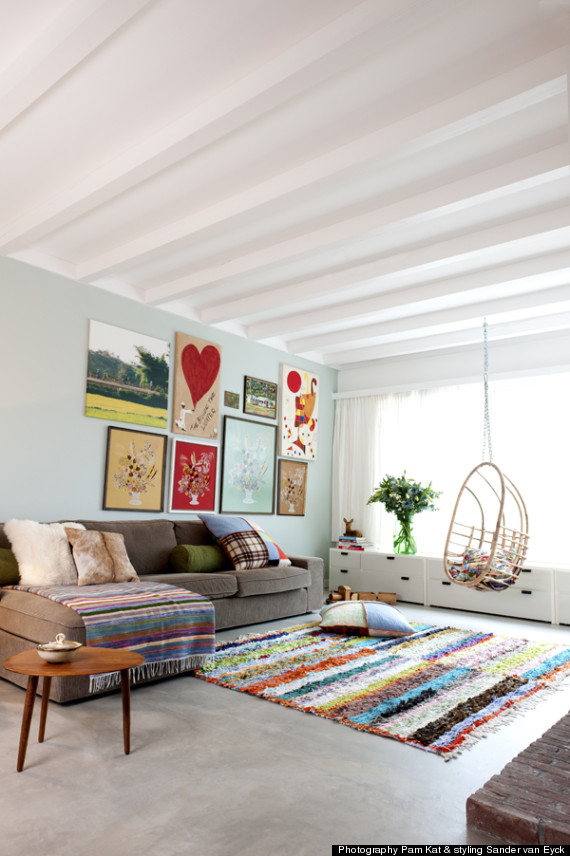 Weaving your memories together won't come cheap, however, with prices ranging from roughly $457 to $1,648. (If that's too steep, though, you could attempt to make one yourself with this two-step tutorial.) Ordering is also a bit difficult, as all carpets are shipped from the Sahara to Amsterdam and you'll have to arrange pickup from there.
All that aside, it's safe to say you'll probably never see another carpet as beautiful as this one, with all your memories and life experiences rolled out into one.
Are you an architect, designer or blogger and would like to get your work seen on HuffPost Home? Reach out to us at homesubmissions@huffingtonpost.com with the subject line "Project submission." (All PR pitches sent to this address will be ignored.)
Almost-Black Walls
Matthew Glac for Starbucks
Gallery Photo Displays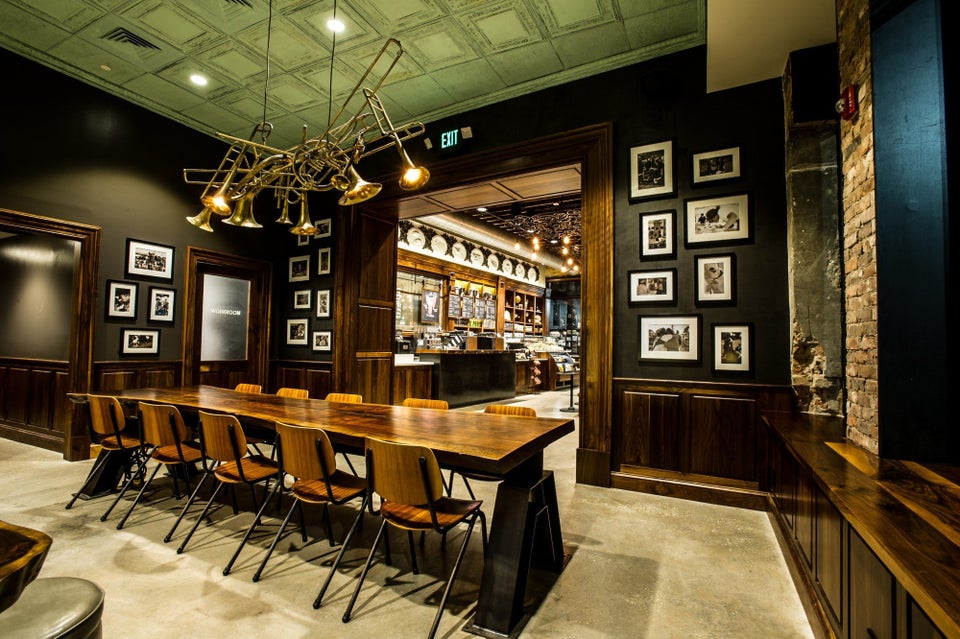 Matthew Glac for Starbucks
Statement Lighting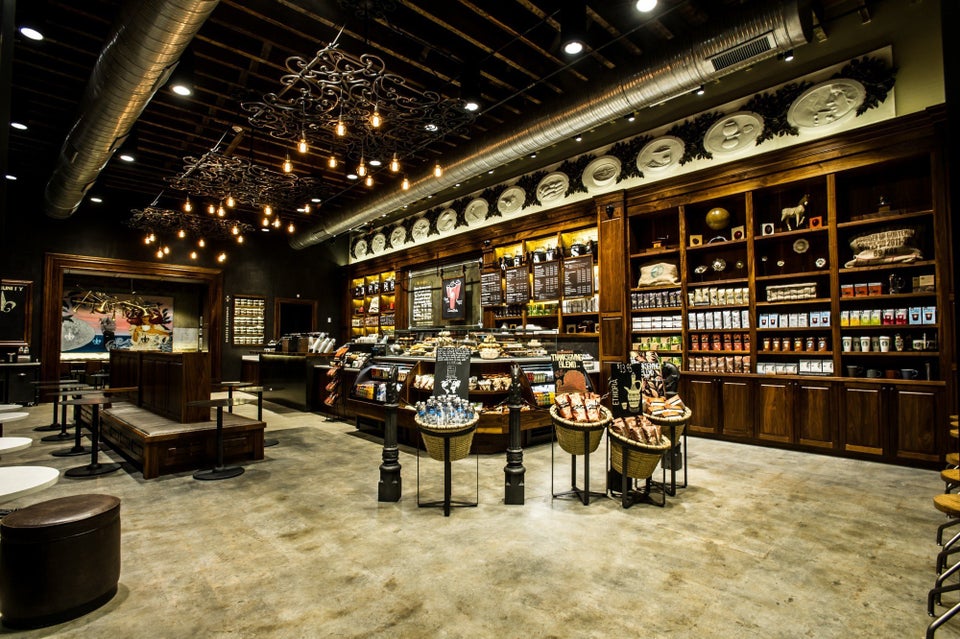 Matthew Glac for Starbucks
Large-Scale Art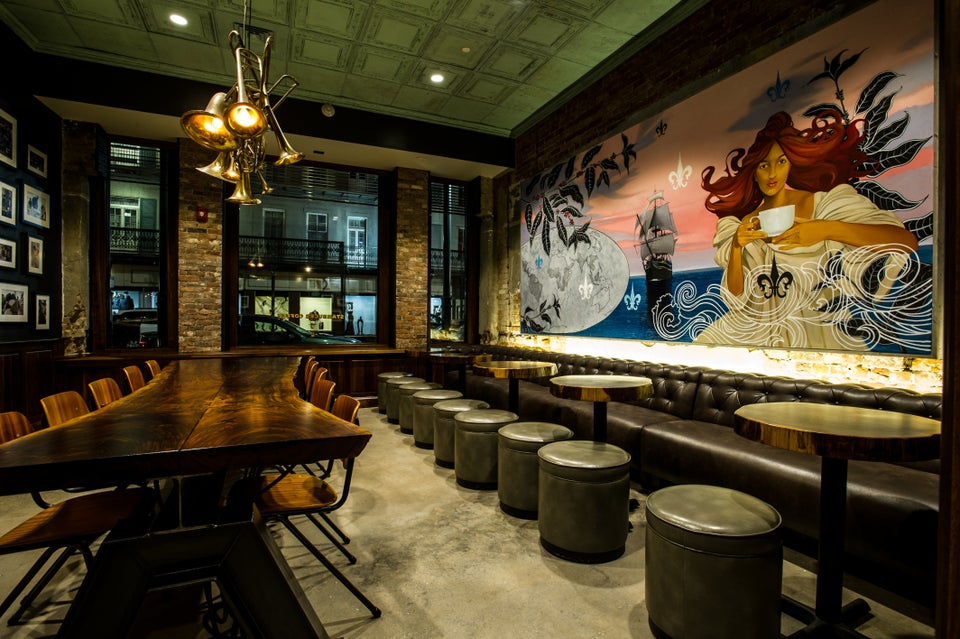 Matthew Glac for Starbucks
Floor-To-Ceiling Shelves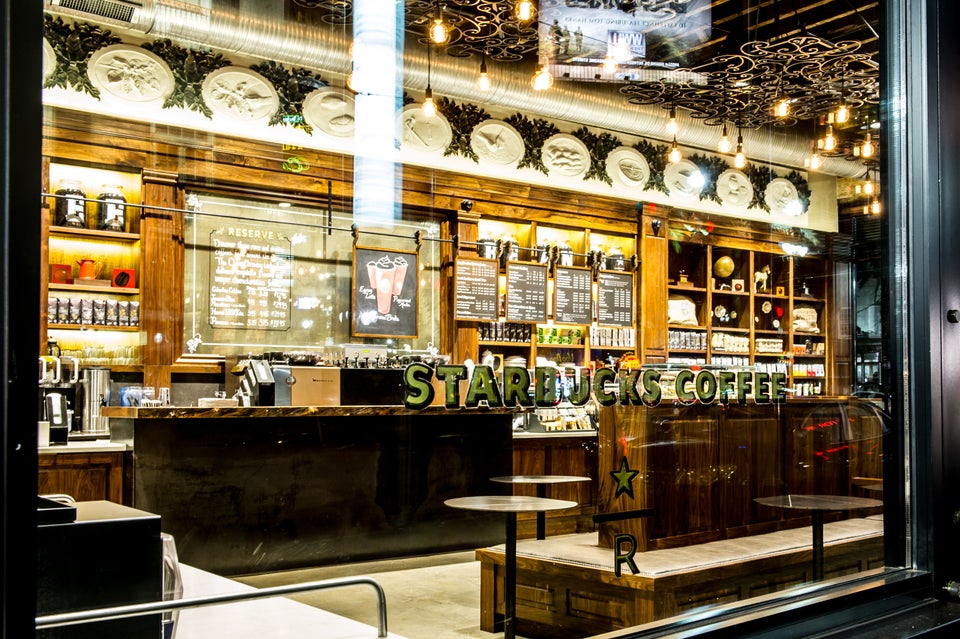 Matthew Glac for Starbucks