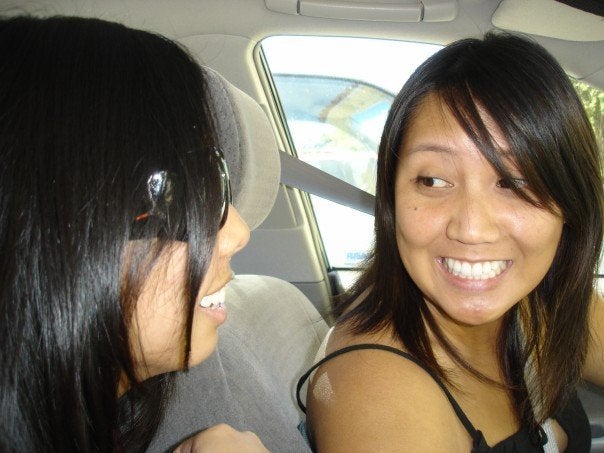 Carpooling is getting reimagined for a Facebook world, with new websites, apps and technologies. But sharing a ride with strangers still comes with the same old downsides, like jockeying for a good seat.
Elliot Martin saves $4,500 a year by ridesharing to work at the University of California, Berkeley. The dozen or so members in his vanpool include scientists, lab technicians and a financial adviser, mostly people in their 40s and 50s. Riding shotgun usually means staying awake to help the driver or chatting, while riding in the back means a nice nap -- and regular riders have preferred spots.
Martin, a research engineer, 33, pays $180 a month to make the daily 60-mile round trip between Petaluma and Richmond, Calif., where his research lab is located. The cost is more than offset because Martin, who is married with two young kids, doesn't need a second car, extra insurance or to buy increasingly more expensive gas.
Martin found the group on Zimride.com, a Silicon Valley social ridesharing website that was launched four years ago and allows drivers and riders to connect.
Carpooling.com, a popular site in Europe, is opening an American portal later this year, and a real-time ride-sharing app called Carticipate is relaunching in May.
Another new app called Avego lets someone use a smartphone to essentially hitchhike. Signal your location from your phone, and a stranger in a passenger car could zoom over to pick you up. You pay the stranger a fare as if he were a cabdriver; the GPS in the smartphone acts as a meter to price the trip, charging a buck for the first mile and from 10 cents to 20 cents for every mile after. The app is being promoted in six test markets this spring.
"It's putting your thumb on the digital highway," said Sean O'Sullivan, CEO of Avego. His pitch is largely economic: Drivers without passengers are throwing more than 50 cents out the window for each mile they drive, he said, using the maximum reimbursement rate from the Internal Revenue Service. And for riders, the savings are not just financial but also in time. There's no more waiting for erratic public transportation.
"If employment doesn't change and gas prices keep going up, I think we will see people looking around more and more to have someone to go with," said Alan Pisarki, a commuting expert who has testified before Congress.
"Now you are seeing younger and younger people who have apps on their phones where they say, 'I am going to X place.' It's automated and sophisticated carpooling versus ritual and organized carpooling" in the past, said Pisarki, author of "Commuting in America." Added Pisarki: "There is some potential" to make it popular again.
Not everyone is as optimistic -- even those who are trying to promote ride sharing. Steffen Frost, who created the carpool app Carticipate, said that he saw a spike in downloads for his app in 2008 when gas prices hit $4 gallon, but he thinks a critical mass for carpooling can't be achieved until prices hit $6 or $7 a gallon.
"The convenience of having your own car is difficult to compete with," he said.
But it's not always about saving money. Some drivers welcome a little conversation.
Using Zimride, Helen Vo, 25, last fall offered a spot in her Prius for a round-trip from San Francisco to Yosemite National Park for $30 each way. When a German exchange student snapped up the ride, Vo made a new friend, whom she is going to visit in Europe next month. For Vo, sharing the ride led to another social benefit: raising money for her grassroots charity Share to Care. Vo and several friends raise money by offering rides, selling clothes and sharing the things they own.
"We were trying to think of ways to financially sustain the charity," she said. "We were collecting cans but then I did the Yosemite [trip] and made $60." That when she realized this could be her group's way to raise money.
Social sites are making a big splash now, but for many carpoolers Craigslist is still an easy place to turn to when they need a ride.
Lawyer John Smith, 34, is a typical Beltway carpooler and makes the daily 30-mile round-trip commute between Germantown, Md., and Washington, D.C., with two others. When one member recently dropped out, he turned to Craigslist to fill the spot. They take turns driving and paying for gas -- each driver takes a week -- and Smith estimates his savings come to more than $200 a month.
"We talk about everything, once the ice is broken," he said. "We talk about my wife, his wife, his kids. You get personal calls in the car, and before you know it, you know each other."
Gerry Cassidy, 62, might be a little older than most carpoolers, but he knows ride sharing like a pro. His day job is working as a taxi driver in San Francisco. Since Craigslist started back in the late '90s, he has been advertising a spot in his car to share his commute home Friday nights from San Francisco to the Sacramento area. Because his rides are cheap -- $10 one way -- Cassidy said he usually get students and foreign backpackers. That is far less than a $21 Greyhound ticket for that same route.
Most people want to talk on the ride, he said, so the little things like music choice aren't really a problem. But he's prepared if they do want to change the radio.
"I give them a choice," said Cassidy: "Country or Western."