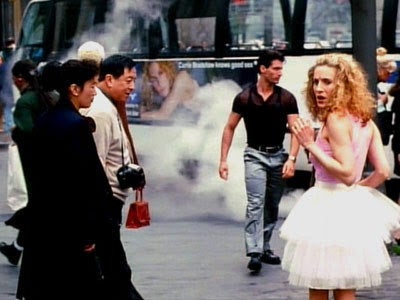 Like most 20-something women, we've seen every episode of HBO's now-legendary "Sex and the City." Which means, of course, that we've also watched that famous bus-splashing-Carrie's-tutu intro at least a million times.
The big thing from the early days that stood out for me was the tulle skirt. We were going to shoot the opening credits, and so there were conferences about it and so on. I was in a showroom and there was a bucket on the floor, for like, five dollars each or something, and I pull out this tulle skirt, and I'm like, 'I don't know, let's just take this. We'll see.'

So when I showed it to Sarah Jessica, she loved it. And I said, 'Okay, so we'll put it with a little t-shirt," and she loved it. She felt it. And then we had to convince Darren [Star, the show's producer]! He didn't get it. I don't blame him—it's not his thing. And we were coming to him with something strange, in his mind. So we had to convince him.
Watch more of the interview with Patricia Field below, and scroll down to how Sarah Jessica Parker stacked up with Carrie Bradshaw in the style department over the years.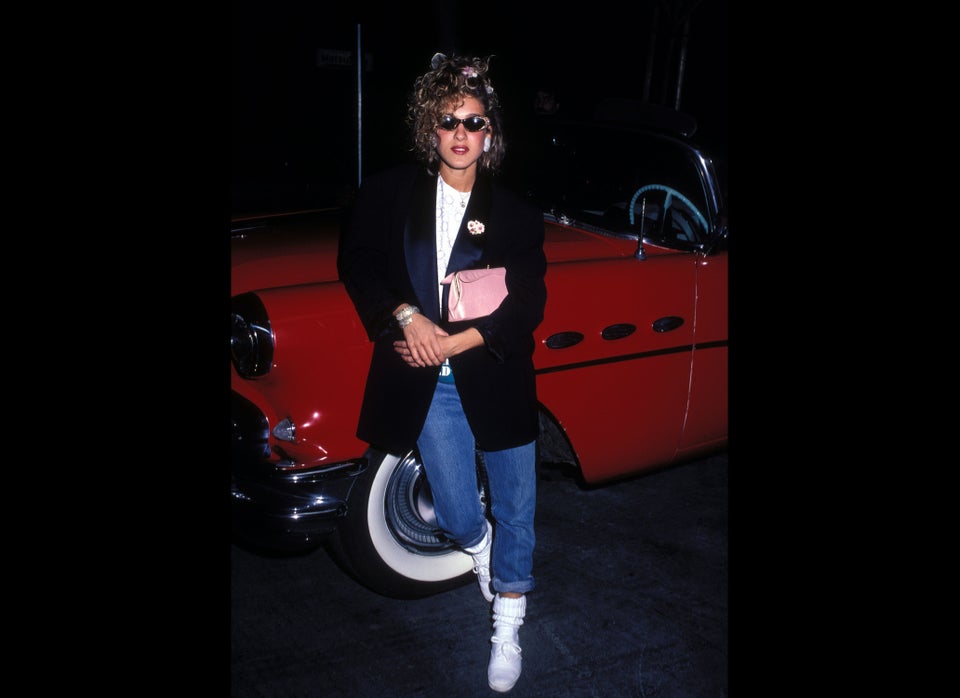 Sarah Jessica Parker's Style Evolution
Popular in the Community