UPDATE: Dec. 27 ― Beloved actress Carrie Fisher died on Tuesday, just a few days after her hospitalization. Her 24-year-old actress daughter, Billie Lourd, shared a statement through the family's spokesperson:
"It is with a very deep sadness that Billie Lourd confirms that her beloved mother Carrie Fisher passed away at 8:55 this morning," the statement read. "She was loved by the world and she will be missed profoundly. Our entire family thanks you for your thoughts and prayers."
UPDATE: Dec. 26, 7:44 a.m. ET — Debbie Reynolds took to Twitter Sunday to give an update on the condition of her daughter, Carrie Fisher, who suffered a cardiac medical emergency Friday on a flight from London to Los Angeles.
The actress wrote, "Carrie is in stable condition.If there is a change, we will share it. For all her fans & friends. I thank you for your prayers & good wishes."
Carrie Fisher's brother Todd told The Associated Press on Friday afternoon that his sister was "out of emergency" and stabilized at a hospital in Los Angeles. The actress reportedly suffered a "medical emergency" during a flight from London to Los Angeles International Airport.
Todd did not provide additional details of the actress' medical emergency, though The AP reported Saturday that she would be spending Christmas Eve in a Los Angeles hospital.
Earlier Todd told Reuters about his sister's condition: "It's not fair to say 'stable.' I am not saying she is fine, or not fine. She is in the ICU."
The media outlet said fellow passengers administered CPR to the "Star Wars" actress and author. According to TMZ, United Airlines said its crew reported Fisher as "unresponsive" when she was taken off the plane at LAX.
Fisher was reportedly taken to a hospital immediately after her plane landed. The actress is said to be in critical condition, according to a report from the Los Angeles Times,
"It was scary. There was a team of about six emergency workers pushing her out in a stretcher," a source who was at LAX told People.
Witnesses said the 60-year-old actress stopped breathing at one point:
TMZ is now reporting that the actress went 15 minutes without a pulse while paramedics administered CPR. The outlet is also reporting that she is hooked up to a ventilator at UCLA Medical Center.
Peter Mayhew (aka Chewbacca), Mark Hamill, William Shatner, Christina Applegate, E.L. James and more took to social media to express their well wishes for Fisher:
This is a developing story. The Huffington Post has reached out to representatives of the actress and will update this post accordingly.
Before You Go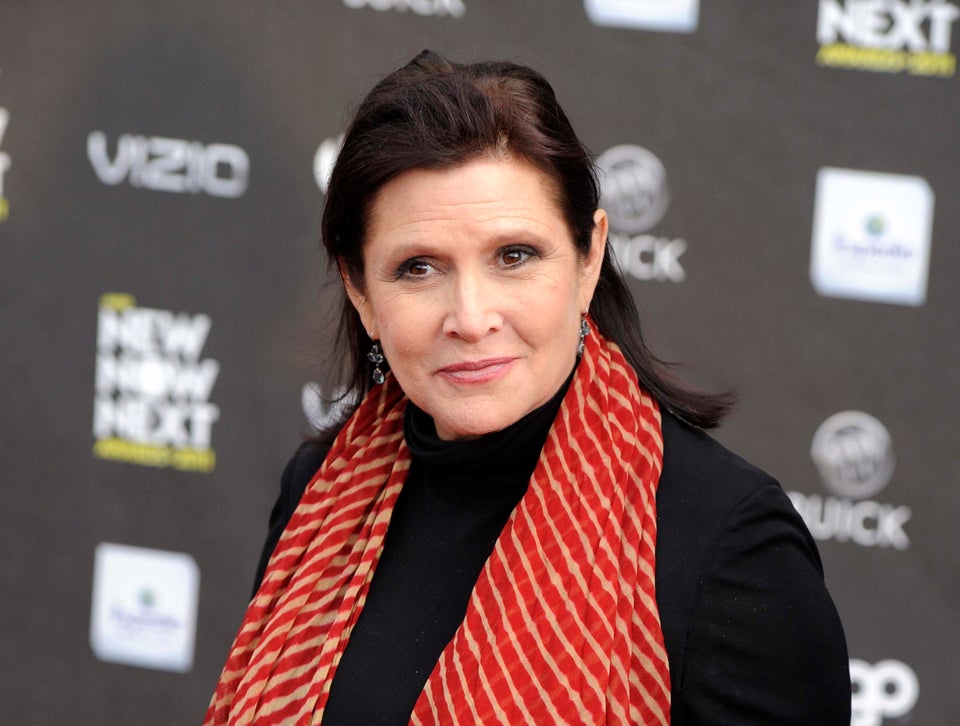 Carrie Fisher
Popular in the Community