When "Star Wars: Episode IX" starts filming in London Aug. 1, one of the cast members will make a big impression without ever appearing on set.
According to an announcement posted Friday on StarWars.com, Carrie Fisher will appear in the final film of the three-trilogy saga.
That film's director, J.J. Abrams, is also directing "Episode IX" and said Fisher will appear as Princess Leia via previously unreleased footage.
"We desperately loved Carrie Fisher," Abrams said. "Finding a truly satisfying conclusion to the Skywalker saga without her eluded us. We were never going to recast, or use a CG character.
"With the support and blessing from her daughter, Billie, we have found a way to honor Carrie's legacy and role as Leia in Episode IX by using unseen footage we shot together in Episode VII."
Previously, Lucasfilm president Kathleen Kennedy said that Fisher would not appear in the film because she died before the script had even been written, according to Slate.
Other cast members signed on for the film include her former co-stars Mark Hamill, Anthony Daniels and Billy Dee Williams, who will reprise his role as Lando Calrissian.
Actors from the recent series in the new film include Daisy Ridley, Adam Driver, John Boyega, Oscar Isaac, Lupita Nyong'o and Kelly Marie Tran.
Fisher's daughter, Billie Lourd, will also appear in the film as Lieutenant Connix, a member of the Resistance who fields orders from General Leia Organa herself.
The film is scheduled for release in December 2019.
Fans went wild over the news that Fisher would be in the film.
Others took a wait-and-see approach.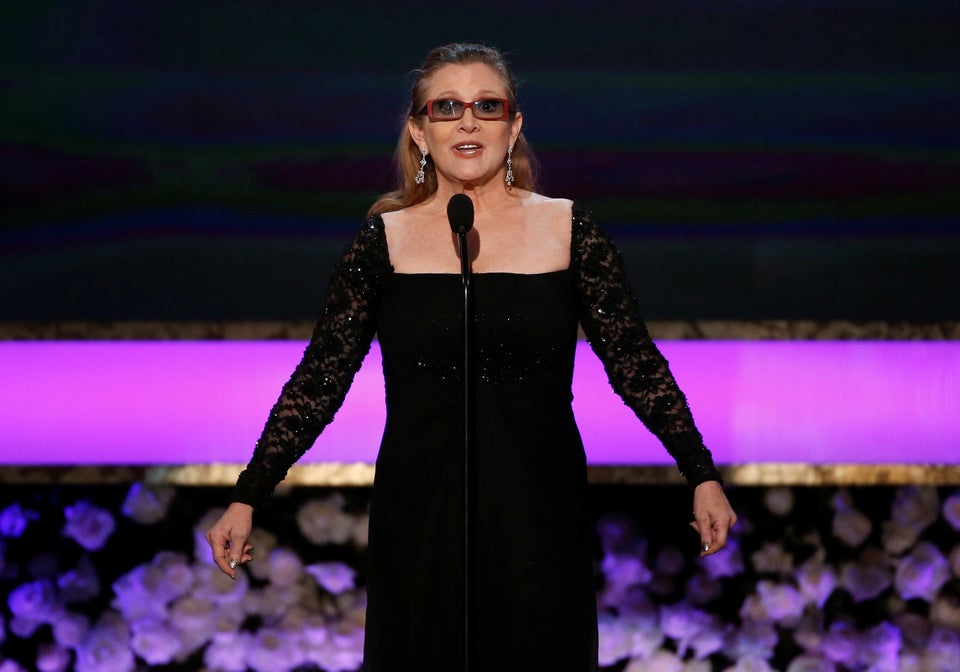 Carrie Fisher's Best Quotes About 'Star Wars'
Popular in the Community