Many touching obituaries have been written in the wake of Carrie Fisher's death on Tuesday.
Yet, none are quite like the one the witty 60-year-old author once wrote for herself.
In Fisher's 2008 memoir Wishful Drinking, which she also adapted into a one-woman show, the actress describes an exchange she had with "Star Wars" creator George Lucas about her iconic Princess Leia costume. She writes:
"George comes up to me the first day of filming and he takes one look at the dress and says, 'You can't wear a bra under that dress.' So I say, 'Okay, I'll bite. Why?' And he says, 'Because ... there's no underwear in space.' I promise you this is true, and he says it with such conviction too! Like he had been to space and looked around and he didn't see any bras or panties or briefs anywhere."
Lucas, who deemed gold bikinis A-OK in outer space, later explained to Fisher the logic behind his no-bras-in-other-galaxies rule, which she also describes in the book:
"What happens is you go to space and you become weightless. So far so good, right? But then your body expands??? But your bra doesn't — so you get strangled by your own bra."
She then reveals how she would like her "fantastic obit" to read:
"Now I think that this would make for a fantastic obit — so I tell my younger friends that no matter how I go, I want it reported that I drowned in moonlight, strangled by my own bra.
And Fisher fans on Twitter certainly obeyed:
And, at The Huffington Post, we're honoring that too, Carrie. Rest in peace.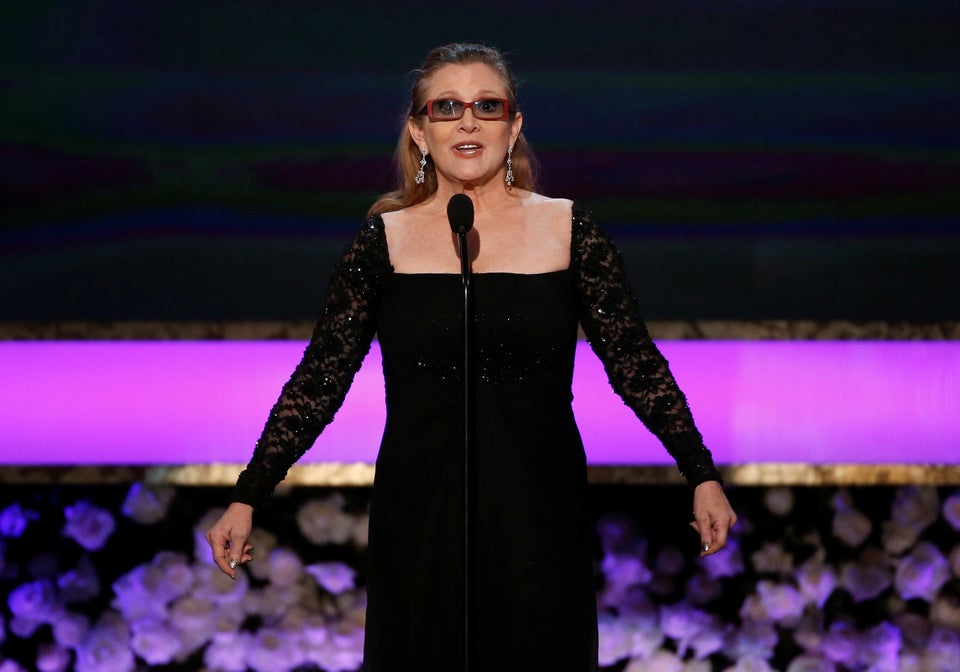 Carrie Fisher's Best Quotes About 'Star Wars'
Popular in the Community