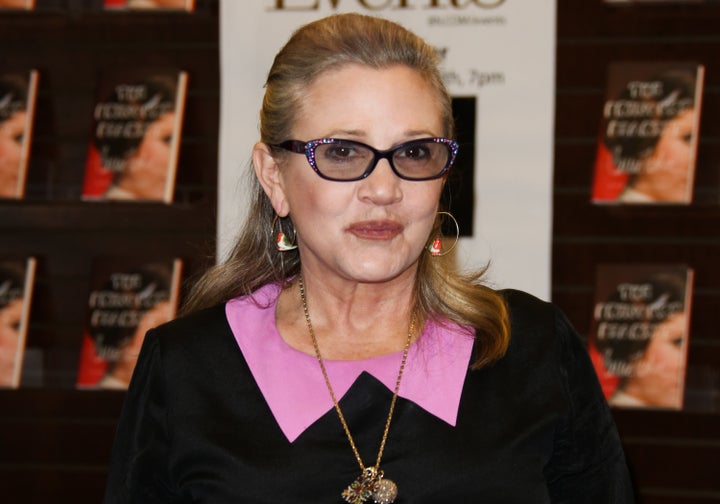 Help us make "Star Wars" funnier, Carrie Fisher, you're our only hope. Or so says director Rian Johnson, at least.
In an interview with People this week, Johnson revealed that the actress was responsible for many of her best lines in the latest "Star Wars" film "The Last Jedi."
Johnson told People that he would sit down with Fisher and fill pages and pages with the notes and one-liners she pitched to him.
** Warning, spoilers ahead if you haven't seen the film. ** (But we find your lack of "Star Wars" devotion disturbing.)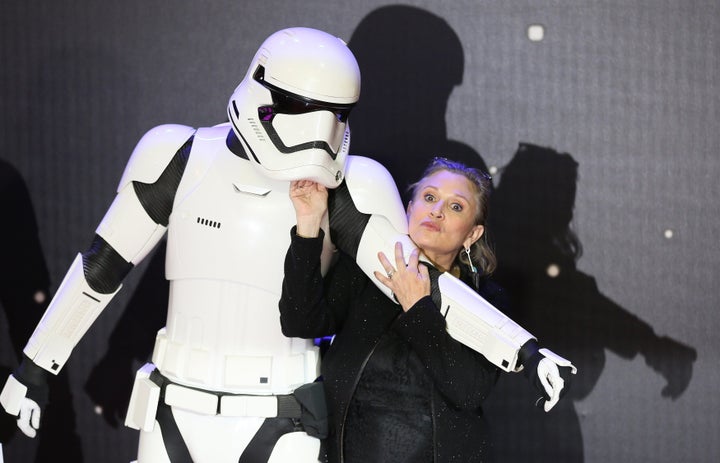 In "The Last Jedi," when twins Luke Skywalker and Leia Organa reunite onscreen for the first time since "Return Of The Jedi," Leia says, "Luke, I know what you're going to say. I changed my hair."
That was Fisher, says Johnson.
Many people may not know that the late actress was a terrifically talented writer and a highly sought after script doctor in Hollywood. And many of her edits in "The Last Jedi" are clear instances of Fisher's comedic personality shining through.
The best might be in Fisher's tinkering with an exchange between Laura Dern's character Admiral Holdo and Leia. Both are meant to say "May the Force be with you." Instead, Leia says "You go, I've said it enough."