"I'm deeply aware of the stress that's put on our community," artist Carrie Mae Weems states in the video above. "The stress that's put on black women, the stress that's put on black men."
"It's not a play," she adds. "It's really this battle."
The "it" in Weems' sentence refers to one of her recent performances, titled "Grace Notes: Reflections for Now." The work is a combination of music, spoken word and dance that pays tribute to the young black men who've lost their lives over the past few years.
The performance follows the story of a woman compared to Antigone who is grappling with the duty of burying her dead brothers in the face of individuals who seek to deny their deaths. The work is meant to shine a light on escalating racial tensions in America, and, more specifically, the role of grace in the pursuit of democracy.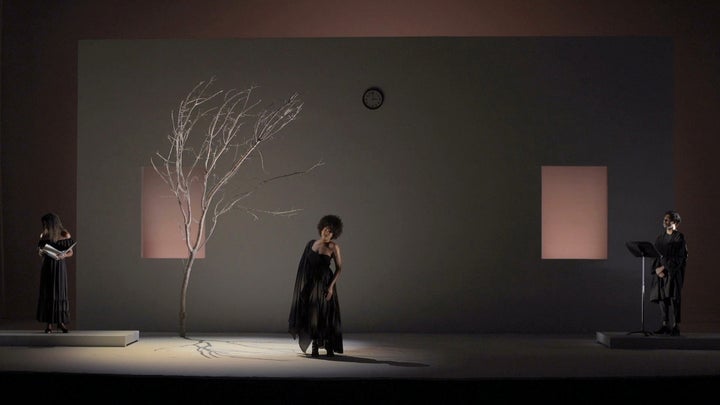 In the clip above, a narrator, the well-known poet Aja Monet, recites the following words, underscoring the parallel between "Grace Notes" and contemporary events in America:
"I saw him running. I saw him stop. I saw him turn with raised hands. I heard a shot. I saw him fall. Rejecting my own knowledge, I deceived myself, refusing to believe that this was possible. How do you measure a life?"
The video comes to us courtesy of ART21,a nonprofit specializing in digital media about contemporary visual art. ART21 released the video on the two-year anniversary of Michael Brown's death. Brown died after he was shot by a police in Ferguson, Missouri, on Aug. 9, 2014.
Originally performed in June 2016, "Grace Notes" was commissioned by the Spoleto Festival USA to honor the nine churchgoers who were killed one year earlier at Emanuel African Methodist Episcopal Church, located just three blocks from the College of Charleston's Sottile Theatre ― where "Grace Notes" was performed. Weems will host another performance of the work at the Yale Repertory Theatre in September 2016 as part of its "No Boundaries" series.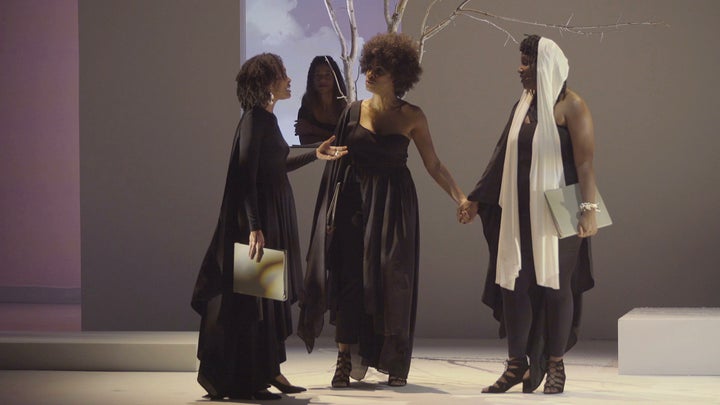 Weems, the recipient of a MacArthur Fellowship and famous for her self-portraits and social documentary on view at institutions like the Guggenheim and the Museum of Modern Art, hopes that "Grace Notes" viewers will not only focus on the tragedy that has taken hold of black men in America, but also on the human ability to maintain a sense of dignity and generosity in times of crisis.
"If our audience can leave with the sense of question," Weems expresses in the video, "that they have really engaged with something deep for themselves, and that they know that it's serious but there is still some glimmer, and that they can wake up the next day and think about that ― then I'm alright."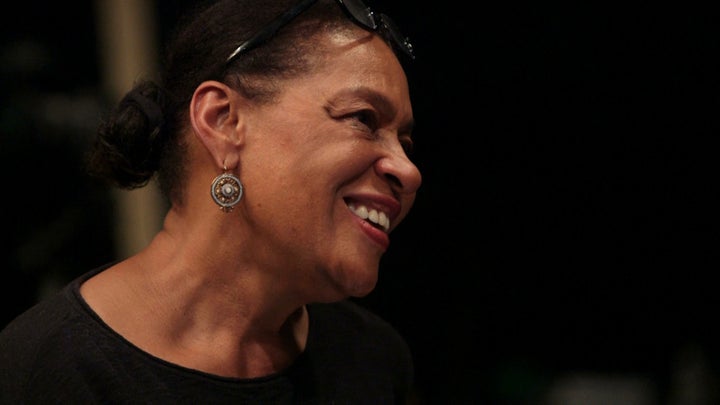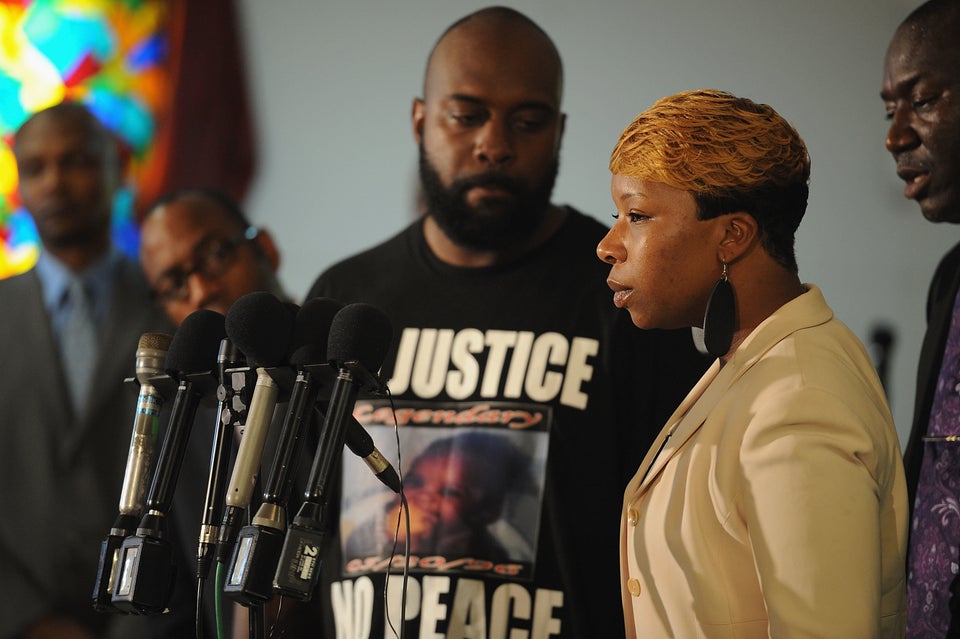 Michael Brown Protests In Missouri
Popular in the Community