Of course, it was all staged by the folks behind the remake of classic horror film, "Carrie," which is set to hit theaters on Oct. 18.
Wire rigging, a false wall, a talented stuntman and some convincing actors created a throughly terrifying scene, which -- from the looks of customers' faces -- was remarkably successful.
We'll admit it: We knew it was fake from the start, and it still gave us the willies.
Before You Go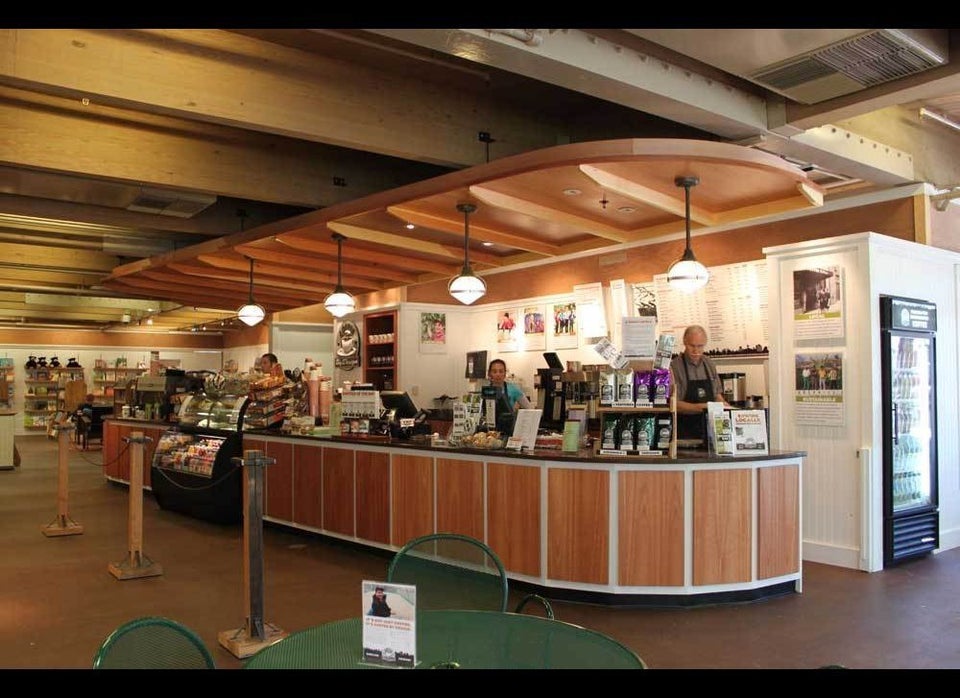 The Coolest Independent Coffee Shops
Popular in the Community