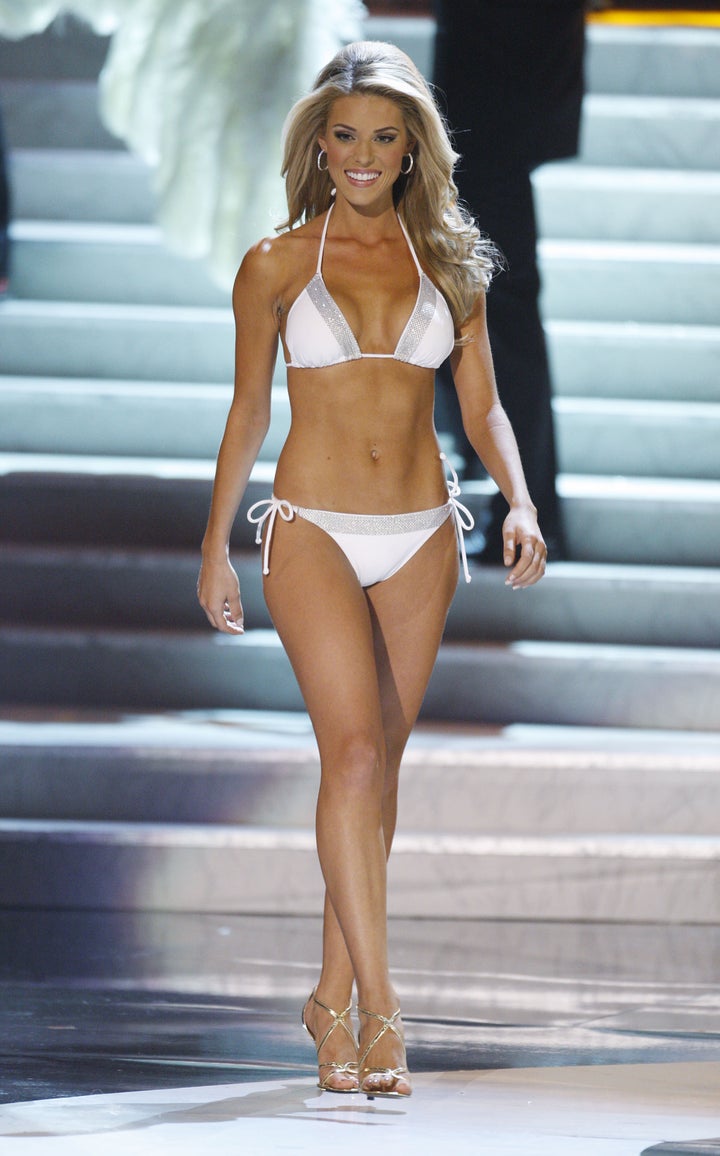 Dethroned Miss California Carrie Prejean is pregnant, she tells Fox 411.
"We are just so excited," she said. "I'm due in May on my grandmother's birthday. She recently passed away, so that's very special to us."
Prejean, 23, best known for her opposition to gay marriage and her solo sex tape, married Oakland Raiders quarterback Kyle Boller in July. She is three months along and suffering "night sickness."
"I'm trying to stay healthy, but it has been tough. I've been getting night sickness," she told Fox. "We've started thinking about names, but we are keeping it to ourselves for right now. It has been fun looking at baby books."
Boller described Prejean as "the most beautiful pregnant wife ever." Next week the couple plans to find out whether they will be having a boy or a girl.
Popular in the Community