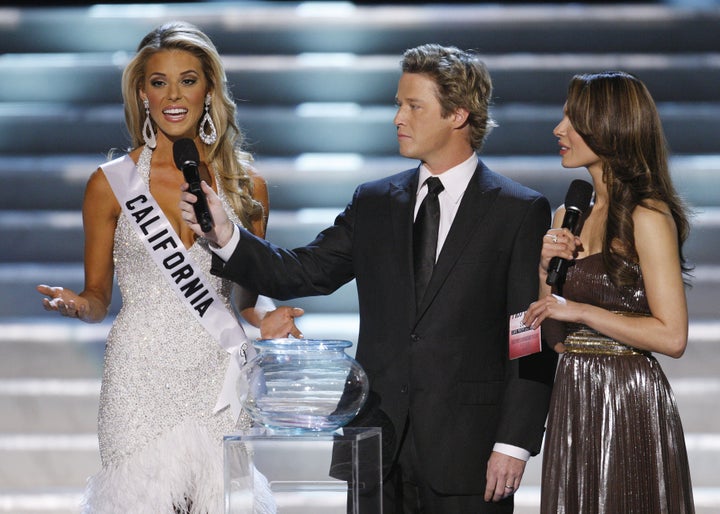 As Miss California Carrie Prejean's fate is being decided by Miss USA pageant owner Donald Trump, who has called a Tuesday morning press conference to announce if she'll keep her crown or will lose it due to contract violations, Prejean is keeping busy talking to Dr. James Dobson about how Satan tried to tempt her with a question about gay marriage at the Miss USA pageant.
She is a guest Monday and Tuesday on "Focus on the Family," as TMZ is revealing just how badly she lied about the topless photos she took. She took not only more than one (obviously), which she lied about, but she took them this year, not when she was 17.
Dobson: Why did you give the answer you did with regard to the affirmation of marriage?

Prejean: . . . I felt as though Satan was trying to tempt me in asking me this question. And then God was in my head and in my heart saying, "Do not compromise this. You need to stand up for me and you need to share with all these people . . . you need to witness to them and you need to show that you're not willing to compromise that for this title of Miss USA."

And I knew right here that it wasn't about winning. It was about being true to my convictions.
Meanwhile, thedirty.com keeps finding more (pre-free implants) shots of Prejean. They just found old photos of her with alleged hook-up Michael Phelps, whom she supposedly met in Las Vegas. Phelps denied a relationship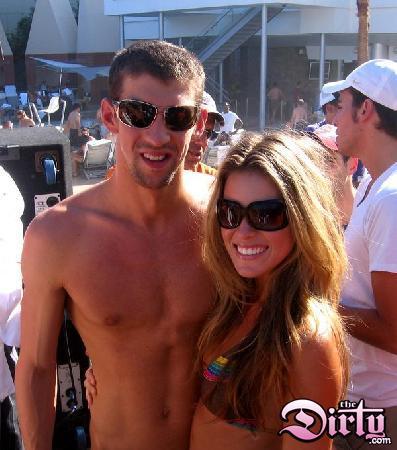 Popular in the Community