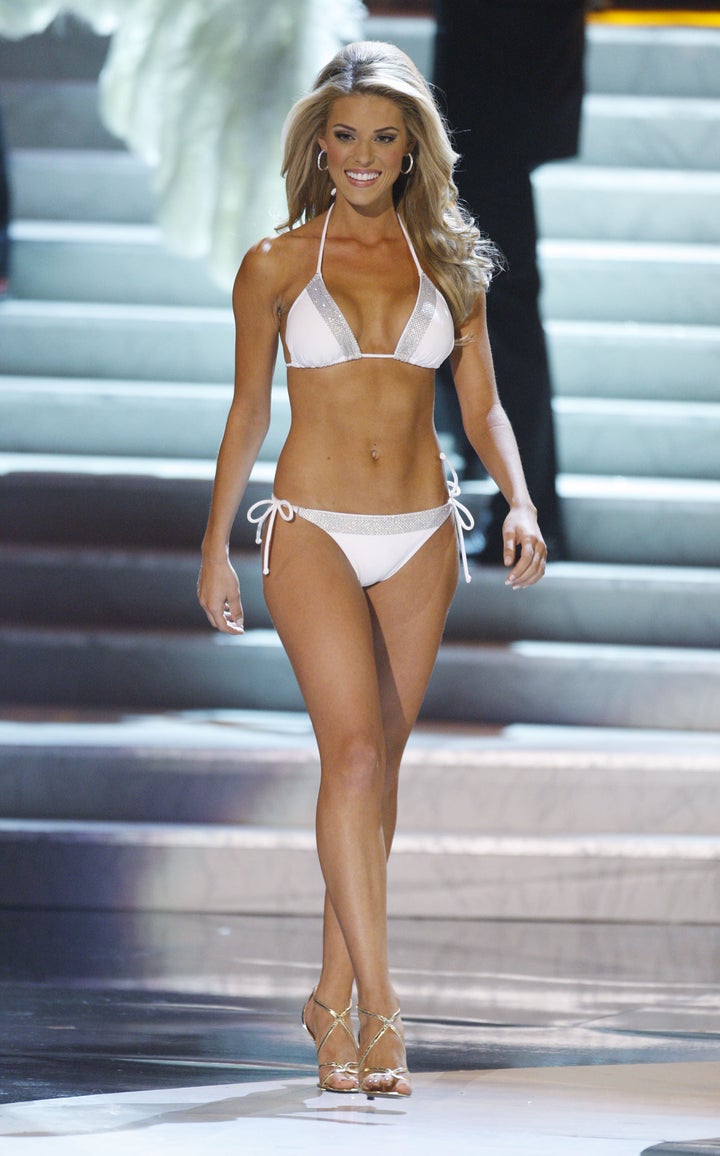 She also answers a question about her topless photos by discussing a need for Christians to unite against the Enemy and says she can't be homophobic because she lives in California and has gay hairdressers. Then she breaks down her conversion time line in a way that refutes her ex-boyfriend's claim that she sent him the masturbation tape when she was 20, not 17 as she has stated. Here are some highlights:
On when she traded her depraved teenage behavior for Christianity:
I went to Santa Barbara and I found out that it was a big party school, and I just didn't seem to fit in. So after I came back, I started going to San Diego Christian College, and that's where I felt at home...I think that was at a Christian school where it's cool to study on Friday nights, and you don't have the pressure of going out and drinking, and you are surrounded by people who have the same interests as you. That was a big turning point in my life, when I started going to the Rock, when I was about 18.
On finding forgiveness for Perez Hilton:
Oh yeah. I actually feel really sorry for him. I really do. If you look at his website, it's kind of scary what he does.
On reconciling her breast implants with her Christian faith:
No, I don't think there's anything wrong with getting breast implants as a Christian. I think it's a personal decision. I don't see anywhere in the Bible where it says you shouldn't get breast implants.
Popular in the Community