The country singer revealed her baby bump in a gorgeous black and gold dress two months after announcing that she was expecting her second child with her hockey player husband, Mike Fisher.
Underwood added gold earrings and rings to go with the gold detailing on her gown: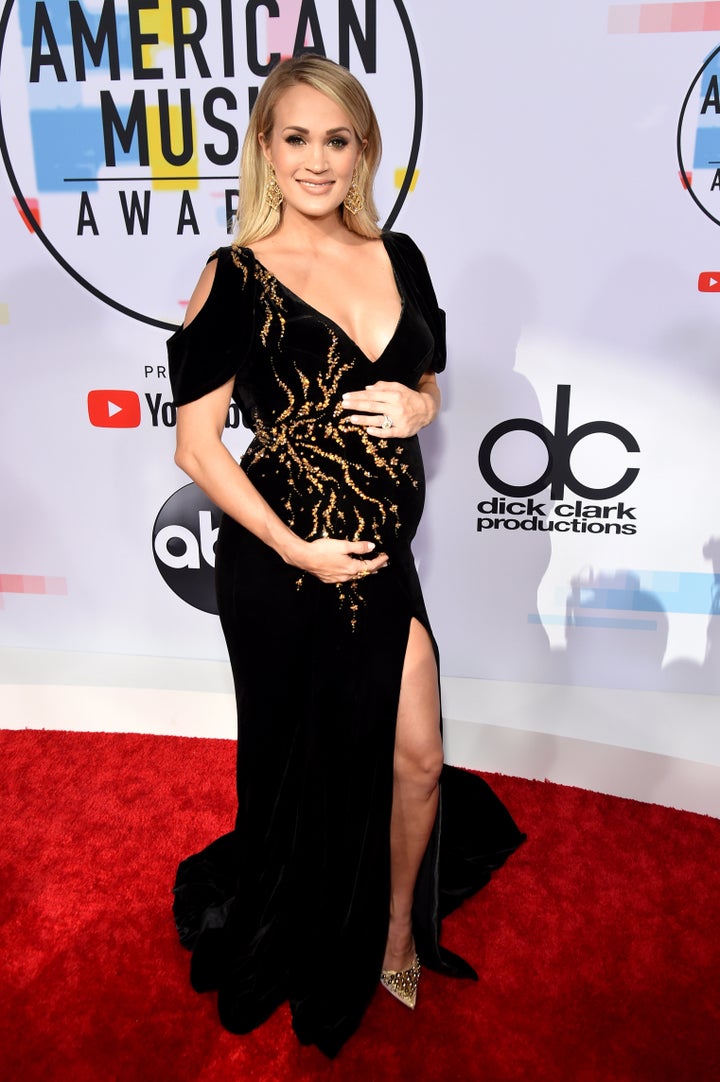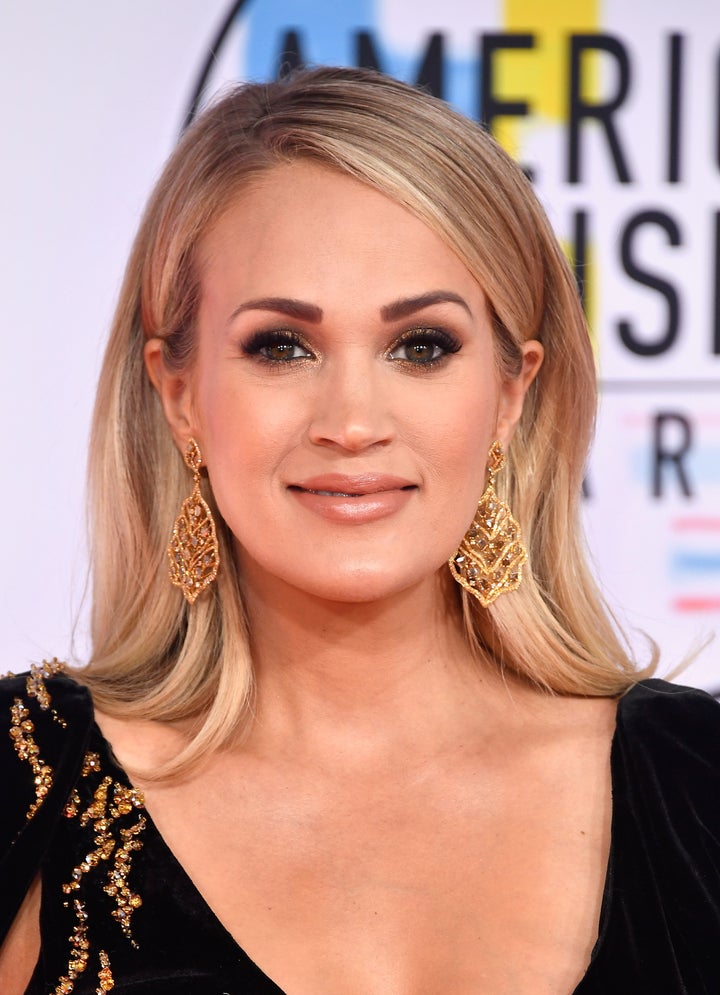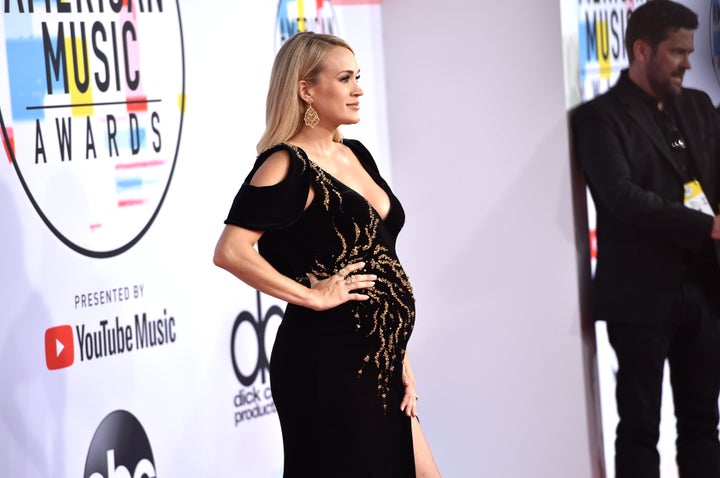 Underwood, who won country female artist of the year at the awards show, thanked her fans during her acceptance speech.
"Tonight is all about the fans. Thank you so much," she said. "You have shown so much love and support for me for the past few months of my life — well my whole career, honestly — but especially these past few months. I feel it. You guys mean the world to all of us."
The country star also performed her new single, "Spinning Bottles," at the awards show.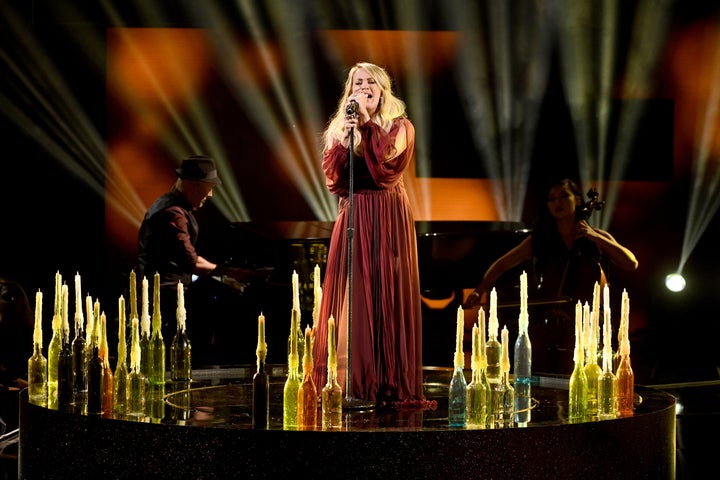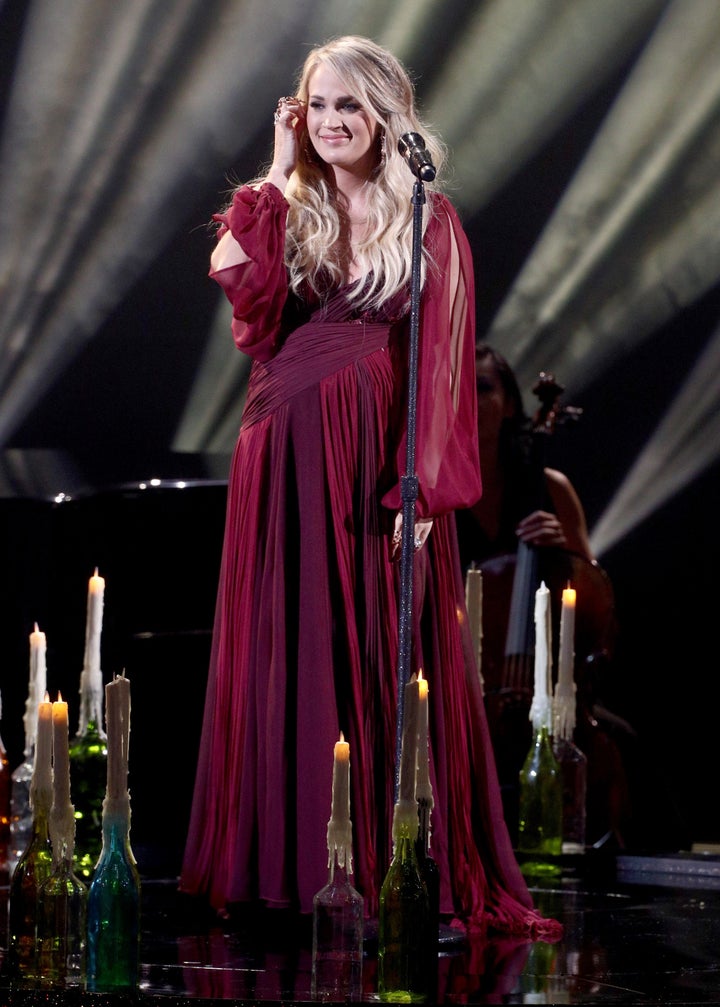 "I have this amazing life. Like, really, what can I complain about? I can't," the singer said during an interview on CBS' "Sunday Morning" in September. "I have an incredible husband, incredible friends, an incredible job, an incredible kid. Can I be mad? No. And I got mad."
The singer said that one of the worst parts of the experience was having to smile through photo shoots or interviews after a loss. But she tried to channel her feelings into her new album, "Cry Pretty."
"And throughout the whole process, you know, I'm writing and, like, literally right after finding out that I would lose a baby, I'd have a writing session, I'd be like, 'Let's go. You know, I can't just sit around thinking about this. Like, I wanna work, I wanna do this,'" Underwood added.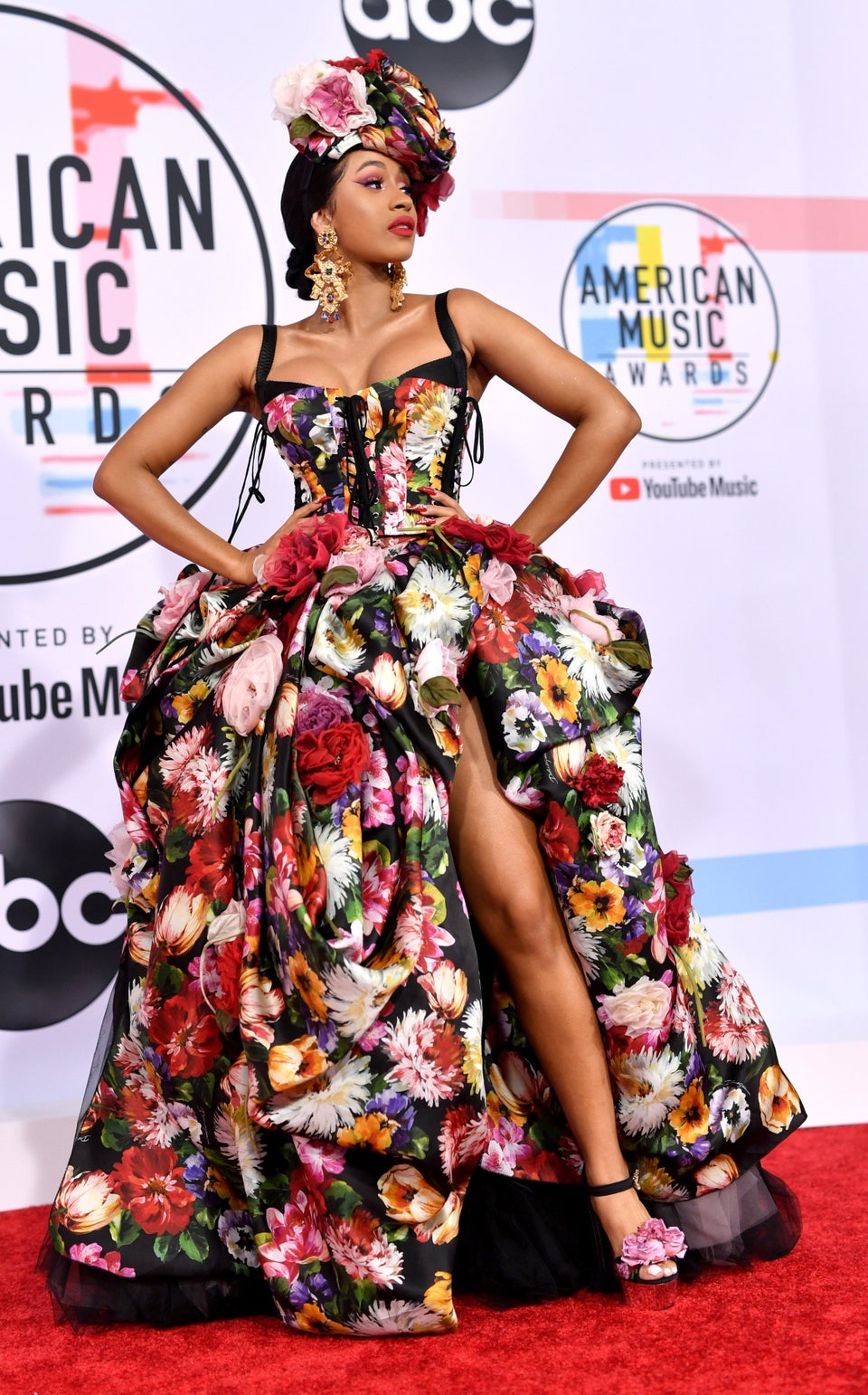 American Music Awards 2018 Red Carpet