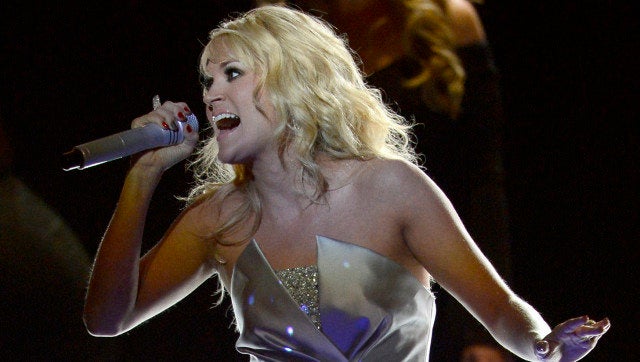 When she hit the stage for her big performance, however, her dress was anything but. The "American Idol" alum walked on stage in a giant silver ball gown by THEIA that resembled an oversized prom dress. Within minutes, the iceberg of a garment lit up: The four and a half foot-wide skirt was acting as a projector screen, with flickering colors and designs projected onto it from beyond the stage.
As one Twitter commenter noted, there was a giant Power Point presentation taking place on Carrie's dress. The whole thing was just asking to be made into a GIF.
See photos of the light show below. Do you think the light-up concept was cool or silly?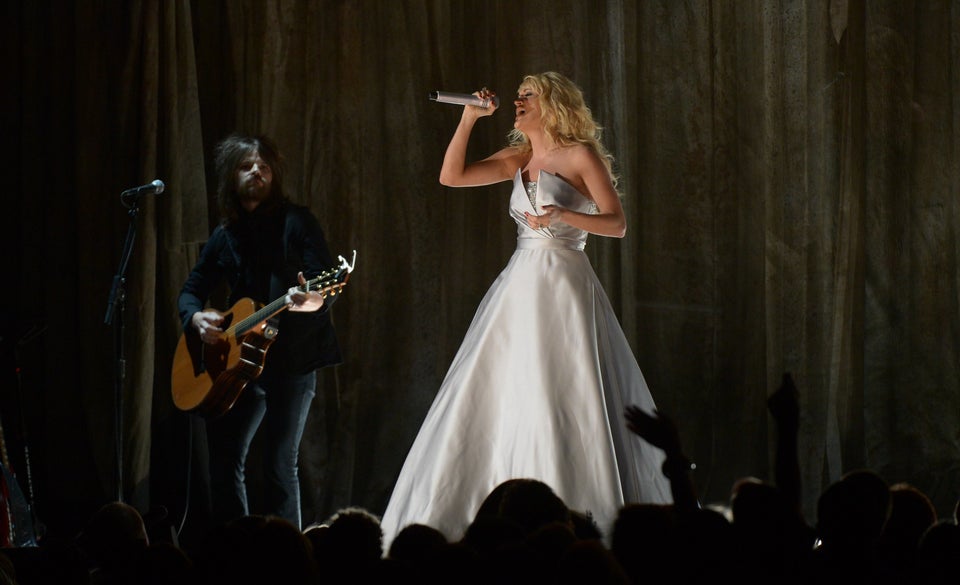 Carrie Underwood's Light-Up Dress
Related