Country music star Carrie Underwood is recovering after reportedly breaking her wrist in a fall outside her home in Nashville, Tennessee.
The 34-year-old was treated at a hospital after falling down some steps on Friday night, a representative told The Tennessean.
Her husband, former Nashville Predators hockey captain Mike Fisher, traveled back to Nashville to be with her. She has since been released from the hospital, her representative said.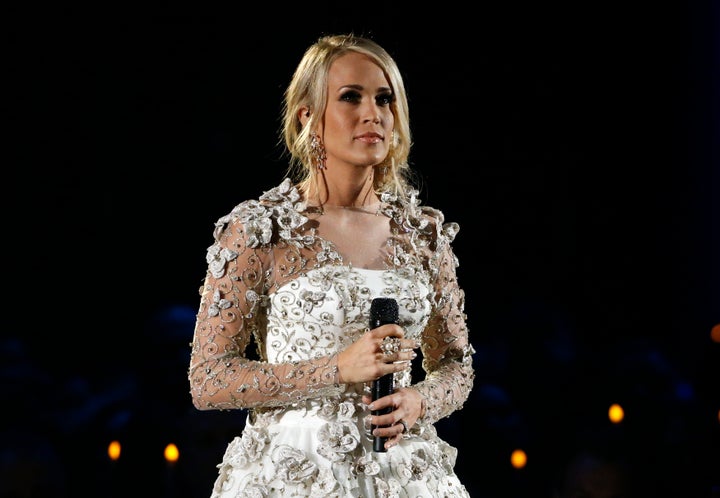 "I'll be alright," she posted. "might just take some time … glad I've got the best hubby in the world to take care of me."
Underwood's injuries forced her to cancel a performance at the Country Rising benefit concert Sunday night in Nashville, The Tennessean reported. The concert is raising money for the victims of the Las Vegas shooting, and hurricane victims in Texas, Florida, Puerto Rico and the Caribbean islands.
Underwood's fall came just days after she co-hosted the Country Music Awards and performed a touching tribute to those in the country music community who died this year.
The tribute included photos of the 58 people killed in the Las Vegas shooting, creating an emotional moment that momentarily brought the singer's voice to a whisper.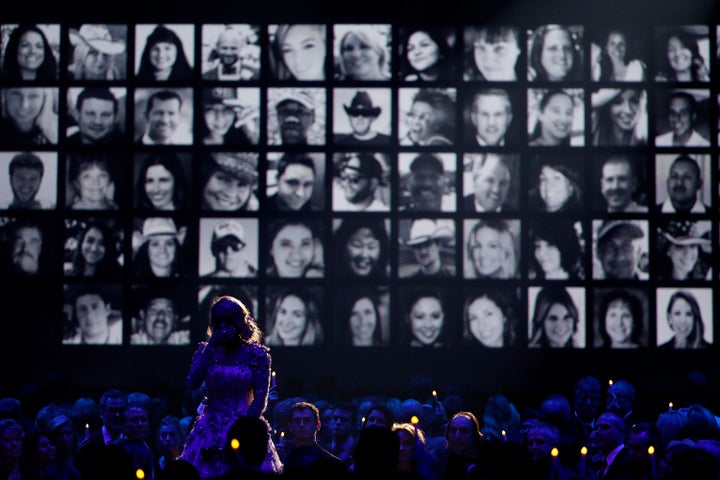 "I've seen her perform countless times but this one may be my favorite all time," Fisher wrote. "So much meaning behind it and You could feel the Lords presence!"
Popular in the Community