In an interview with "CBS This Morning," the singer -- who won two Grammys for her hit single "Blown Away" at Sunday night's show -- says the rumors of a Swift feud are completely false -- well, at least she thinks so.
When Gayle King asked Underwood if she was battling with Swift, the former "American Idol" star, 29, replied with a dragged out, "No," adding, "not that I know of, at least."
Underwood blames magazines and gossip TV shows for citing sources and insiders, explaining that she has "read the most ridiculous things about herself when people do that."
And to prove there's no drama between her and the 23-year-old country-pop star, Underwood named her favorite Swift song.
"I really like 'I Knew You Were Trouble,' which is one of her newer ones," Underwood gushed. "It sounded a lot different for her. I liked the branching out, kind of trying some different sounds."
Last week, Us Weekly ran a story claiming Underwood and Swift "hate each other" and that a request had been filed to Grammy execs to keep them "from crossing paths" at the awards show. But GossipCop shot down those reports, saying that they were 100 percent "untrue."
Before You Go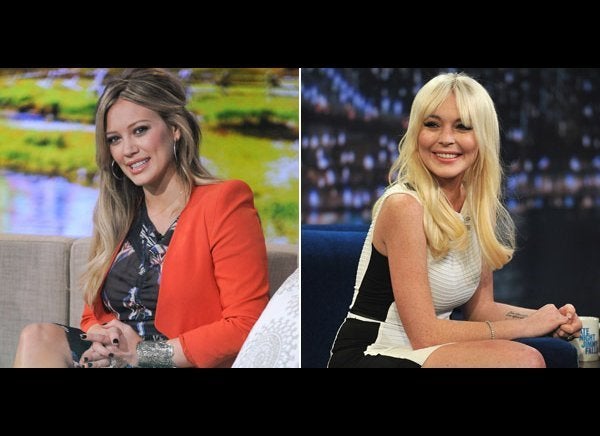 Celebrity Feuds
Popular in the Community