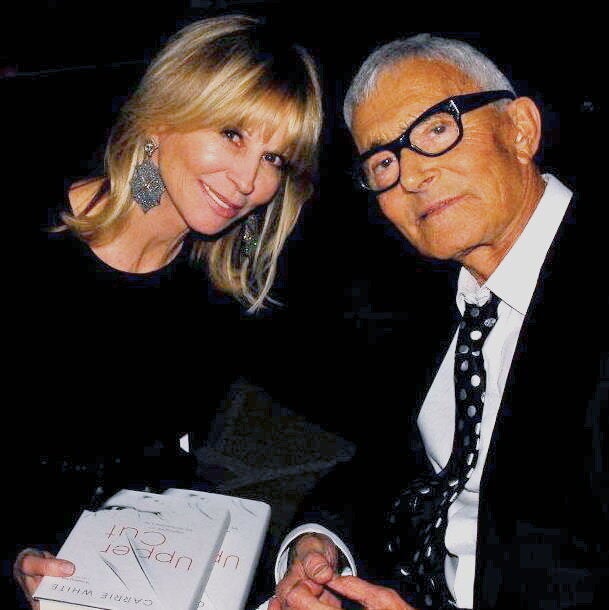 Carrie White was one the most celebrated celebrity hair salon owners of the '60s and '70s, having styled the hair of Elvis Presley, David Bowie, Warren Beatty, Julie Christie, Goldie Hawn and Ann-Margret. She also dated Jack Nicholson and was sought after by Hollywood directors, serving as technical director on "Shampoo" and creating Nurse Ratched's infamous hairstyle in "One Flew Over the Cuckoo's Nest."
But beneath the surface of her glamorous life, White had buried a painful past, surviving abandonment, alcoholism and sexual abuse as a child, participating in gangs as a teenager, and having three husbands and five children before age 29. She considered hair styling her "validation." "In my heart of hearts, I was just looking for love and survival," she told The Huffington Post. "I loved hair and it loved me back. Nobody could take that away from me."
But she also suffered from alcohol and drug addictions, because of which White lost everything -- her business, her family, her home, even her car. She hit rock bottom in 1983, lying crumpled on her apartment floor, having vomited and defecated on herself, after sending her 12-year-old daughter out to try to get more drugs from her dealer. She was trying to whisper to her 10-year-old daughter, "Please kiss mommy on her cheek." "I thought I wasn't going to make it," White said. "I was a wretch of a human being, but I didn't want to die."
Fortunately, White not only survived, she got sober. She then started from scratch, working in other salons before opening Beverly Hills, Calif.-based Carrie White Hair in 2005, styling a new generation of Hollywood elite, from Brad Pitt to Sandra Bullock. She recently wrote a bestselling memoir, "Upper Cut."
HuffPost Small Business asked White how she's handling her second chance at business -- and life.
You started drinking before you were 10?
My father left when I was 2. I was fixing drinks for my mother by 6 and sipping her cocktails so they wouldn't spill. When I drank, I felt a connection to my mother, not only because I liked it, but we were both doing the same thing. I had a mother, but I was never mothered.
My stepfather was sexually molesting me, so it was safer for me to be in Latin gangs. I was 10, hanging out with kids in Pacoima who were 14 to 21. I always found family beyond blood. I tried to stay with the people who seemed to be having a good time. I just had this attitude of "so what? now what!" At that point, I already had a relationship with alcohol. It anesthetized me, so I didn't have to look at anything.
You had a love of hair from a young age. How did that help you growing up?
I remember rearranging the hair on paper dolls when I was a little girl. And I always cut my own hair -- I wasn't inside a salon until I was a hairdresser. When I went from Pacoima, where nobody looked like me, to Hollywood High, where everyone seemed to have money, I got smart with my environmental transitions. I realized if I got my hair to look like other kids, I could blend in and would be alright.
You opened your first salon at age 21. Did you find that world heightened your addictions?
My career in hairdressing was the best thing that happened to me. It was a miracle discovery because I didn't know what I was going to be or do after high school. It was something that would not betray me, kick me to the curb. It took me around the world and let me meet everybody I ever wanted to meet. But the bigger my life got, the bigger my appetite for drugs got. It went from champagne to vodka to cocaine to heroin.
Was it painful to see you had lost your business solely because of these addictions?
Yes, it was heartbreaking. I started being so neglectful. I was late for work or not even showing up for work. No one knew where I was. My clients were starting to leave -- they couldn't watch it anymore. But as I was driving to dealers, as sick as I was, I would still always look at the new hairstyles on the street.
My children took the brunt of my behavior. I knew I was recreating the scene of the crime. I was as bad as my mother had ever been.
What was the key to getting sober?
I didn't understand that there was life after drugs and alcohol. They had been my parents, my brothers, sisters, my partners, my everything. The miracle in recovery was that I had the desire to want to live without a drink or drug, to get well. Before that, I was just going to hospitals to not be sick.
How did you get back into hairstyling after recovery?
I lost my license, so I had to go back to beauty school. I hadn't done hair in six years, but began working for my former assistant, made some calls, and people started coming back around. It was fantastic. People are so supportive of your wellness. I was just so grateful to have a second chance, to make amends with my past clients.
Have you also made amends with your kids, particularly the two kids who were with you that night?
They're my biggest supporters. All my kids are incredible supporters. We've had a lot of conversation and done a lot of work, and they appreciate the efforts I've taken. I put them between me and another drink and another drug. That's how I say I'm sorry to them -- I don't do it again.
You've been through so much. What do you want people to learn from your story?
To not give up. I say, hair is like life -- love it or get profesional help.
Name: Carrie White
Company: Carrie White Hair
Age: 67
Location: Beverly Hills, Calif.
Founded: 2005
Employees: 5
2012 Projected Revenue: Not disclosed
Website: http://www.thecarriewhite.com/
Related
Before You Go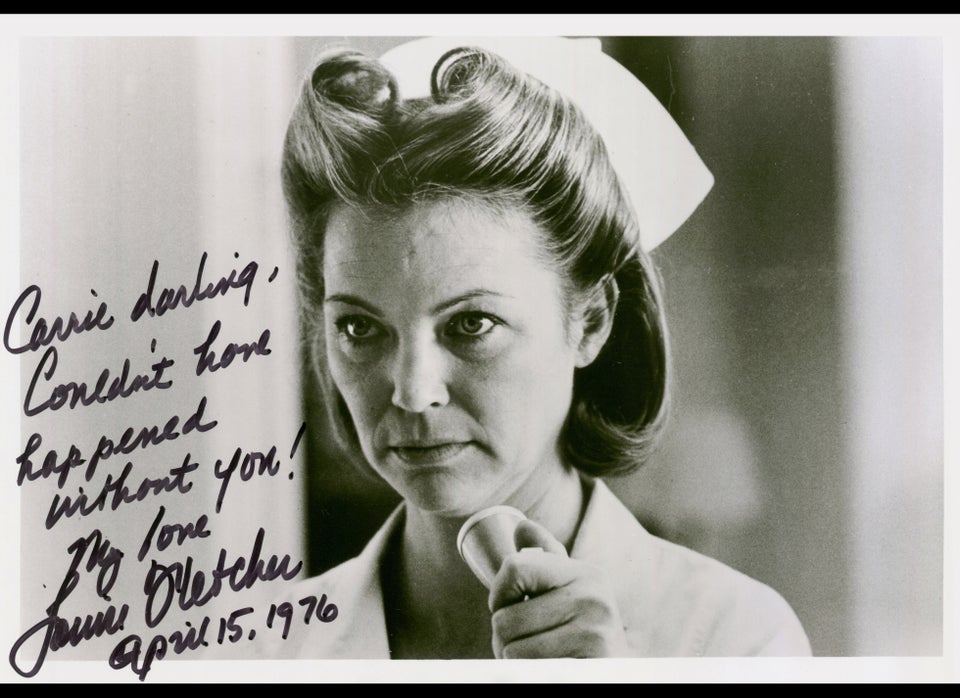 Carrie White, Founder of Carrie White Hair
Popular in the Community