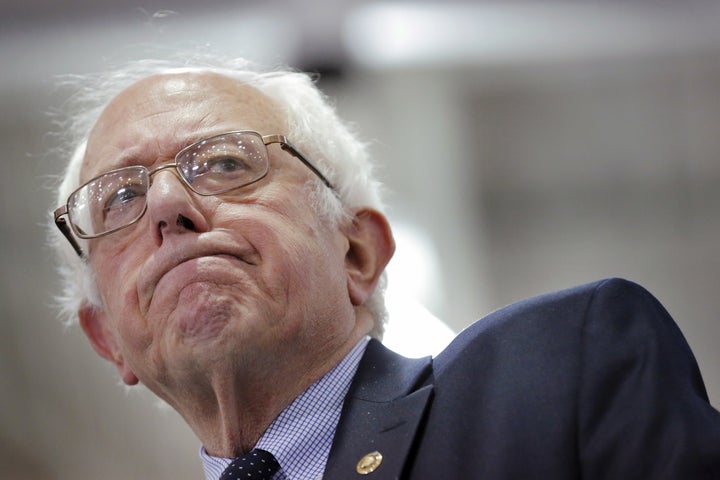 The union representing the Indiana workers slated to be laid off by Carrier Corp. has endorsed Bernie Sanders for president, the Sanders campaign announced Tuesday.
The Carrier workers found themselves in the national spotlight after a video emerged in February that showed a company executive informing them that their jobs were going to Mexico. Since then, the Carrier story has worked its way into the stump speeches of presidential candidates on both the left and the right, as they have pilloried the company for its plans to offshore 2,100 jobs.
Workers at the plant are represented by the United Steelworkers Local 1999, based in Indianapolis. Kelly Hugunin, a business representative for the union, told The Huffington Post that the union's executive board first made the recommendation to endorse Sanders. Membership then approved the move at its last monthly meeting. (Their international union, the United Steelworkers, headquartered in Pittsburgh, has not endorsed any candidate yet.)
Hugunin said the union decided to back Sanders because of his consistency in opposing trade deals such as the North American Free Trade Agreement, which removed trade barriers between the U.S. and Mexico.
"His position on trade has been consistent over the years," Hugunin said. "He was a pretty staunch opponent to NAFTA, which, in our opinion, has cost us a lot of manufacturing jobs here and across the country."
Hugunin said the union felt Hillary Clinton, the Democratic front-runner, wasn't as dependable on their primary issue. Her husband, Bill Clinton, signed NAFTA, and the candidate herself hesitated before coming out against the Trans-Pacific Partnership, the mammoth trade deal that the union opposes, according to Hugunin.
And the union also looked closely at the GOP front-runner, Donald Trump. The real estate magnate has made trade deals a focus of his campaign, and he's shamed Carrier repeatedly while on the hustings -- something the union has really appreciated. But in the end, the union didn't feel Trump's policies added up.
"There are some Trump supporters out there in the membership," Hugunin said. "We're grateful that he's making an issue of Carrier and talking about trade, but he's got a mixed message. He says he's gonna tax Carrier on their product coming back into the state; we don't see how that's even possible to do that without a lot of changes to the [law]. Also his position, he's said before, is that he believes American workers make too much money.
"Also," he added, "some of his own product lines are made in China."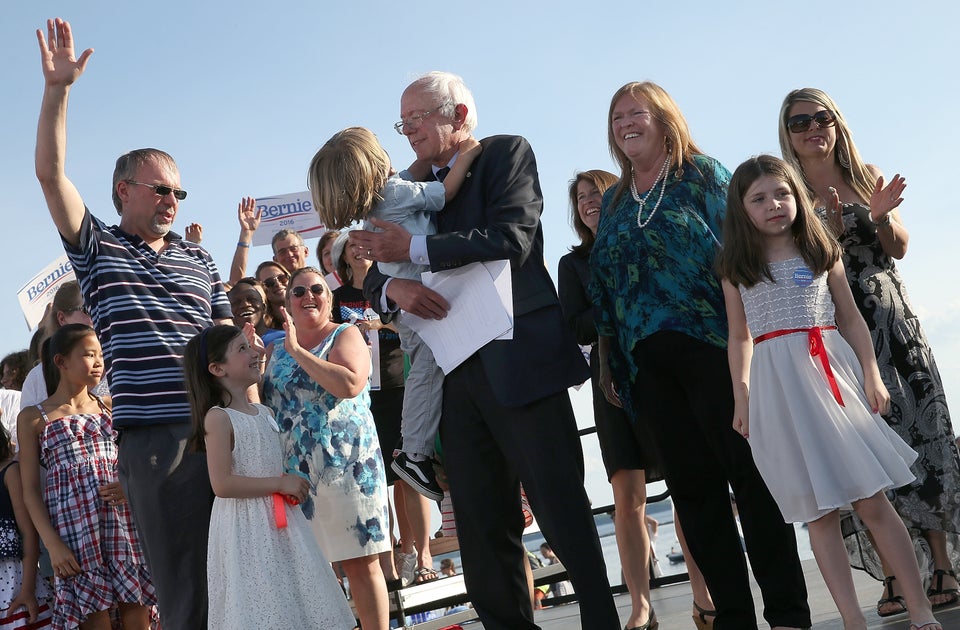 Bernie Sanders On The Campaign Trail